As a Senior Designer at Refinery29, I lead a full visual rebrand of Refinery29's Instagram account, which boosts over 2.7 million followers, one of Refinery29's largest platforms. I worked on this rebrand in March 2020, at the start of the pandemic, where the company saw a drastic increase in social media engagement, with the goal of updating our brand identity for a more consistent and modern look, while redefining what "femininity" should look like. 
This involved a full rebrand that touched upon a new colour palette, newly designed social posts in easy-to-edit template form, iconography, typography and creating a pattern & gradient library. 
Created:
 In-house at Refinery29.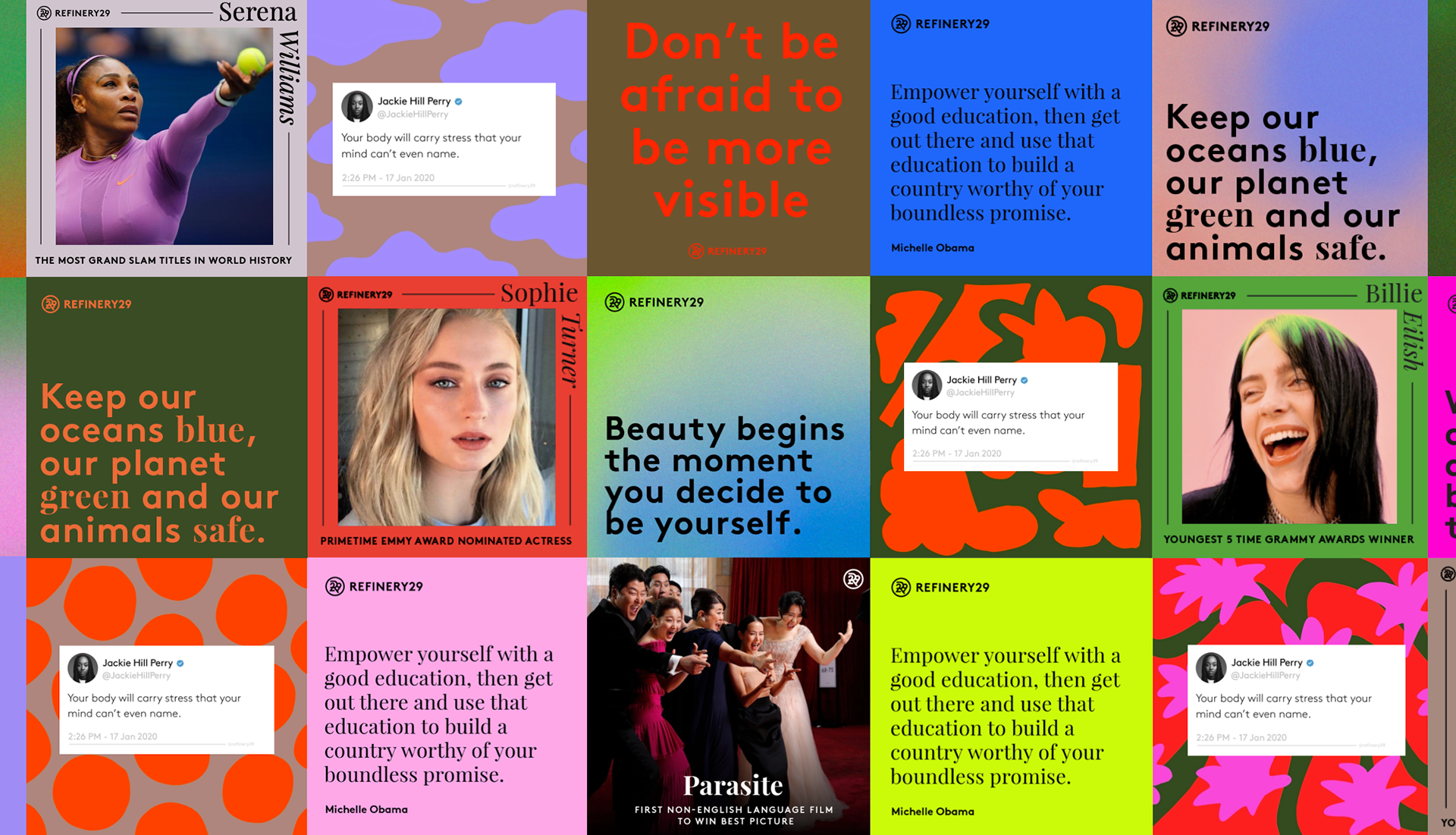 One of the largest components in the rebrand was creating a new colour palette. Previously, the IG feed largely consisted of pastels in colours like pink, purple and teal. In a desire to move away from what is seen as "conventionally feminine", I recreated the palette with unexpected colours that when paired together, created looks that felt bold and adventurous. 
This included using desaturated shades of blues and greens against bright pops of neon colours, or playing with "ugly" pairings such as brown and red. 
This palette was so well-received by R29's co-founder Piera Gelardi that the palette was adapted to be used on the site as well, and sent company-wide as our main colour palette moving forward. 

Suggested Colour Pairings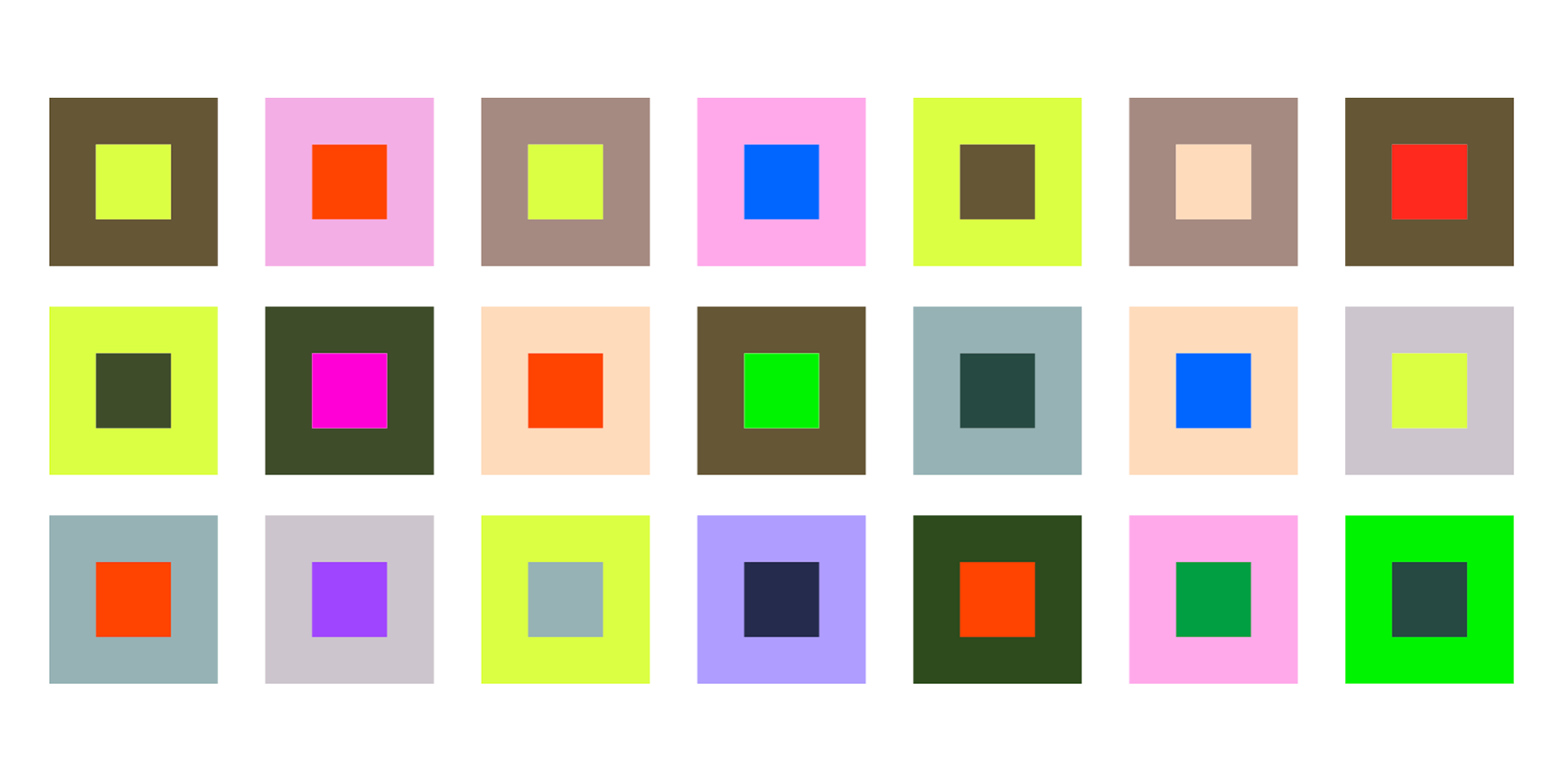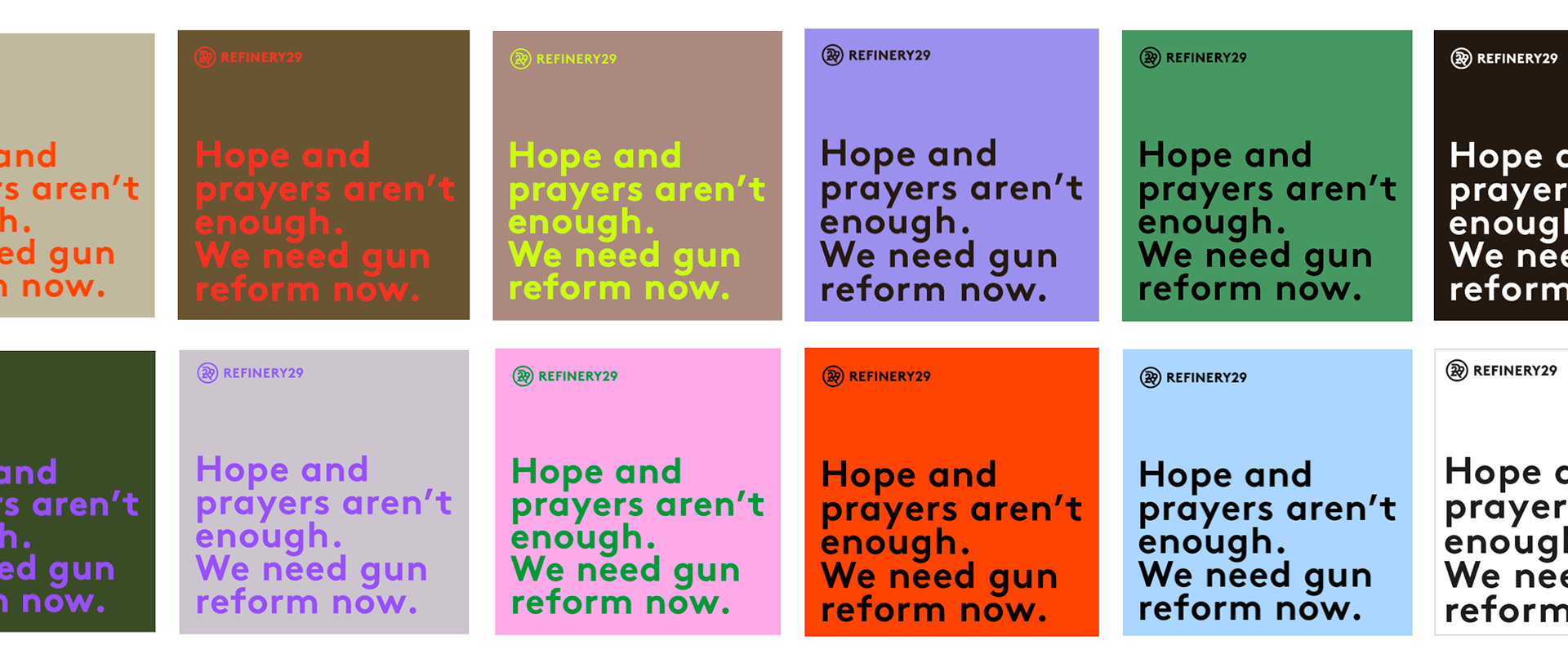 I designed a series of easy-to-customize templates for anyone on the social team to "plug and play." The templates in this series included ones that highlighted groundbreaking individuals, quotes and service pieces.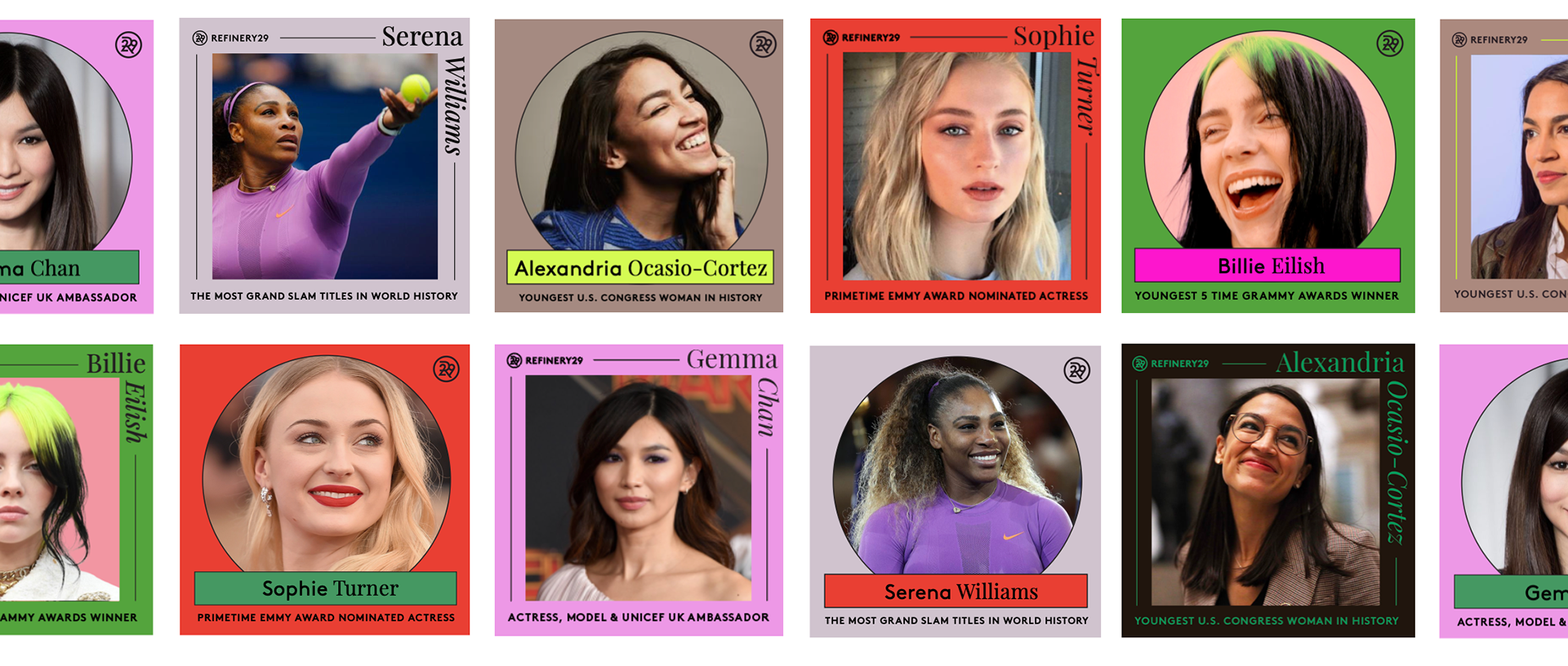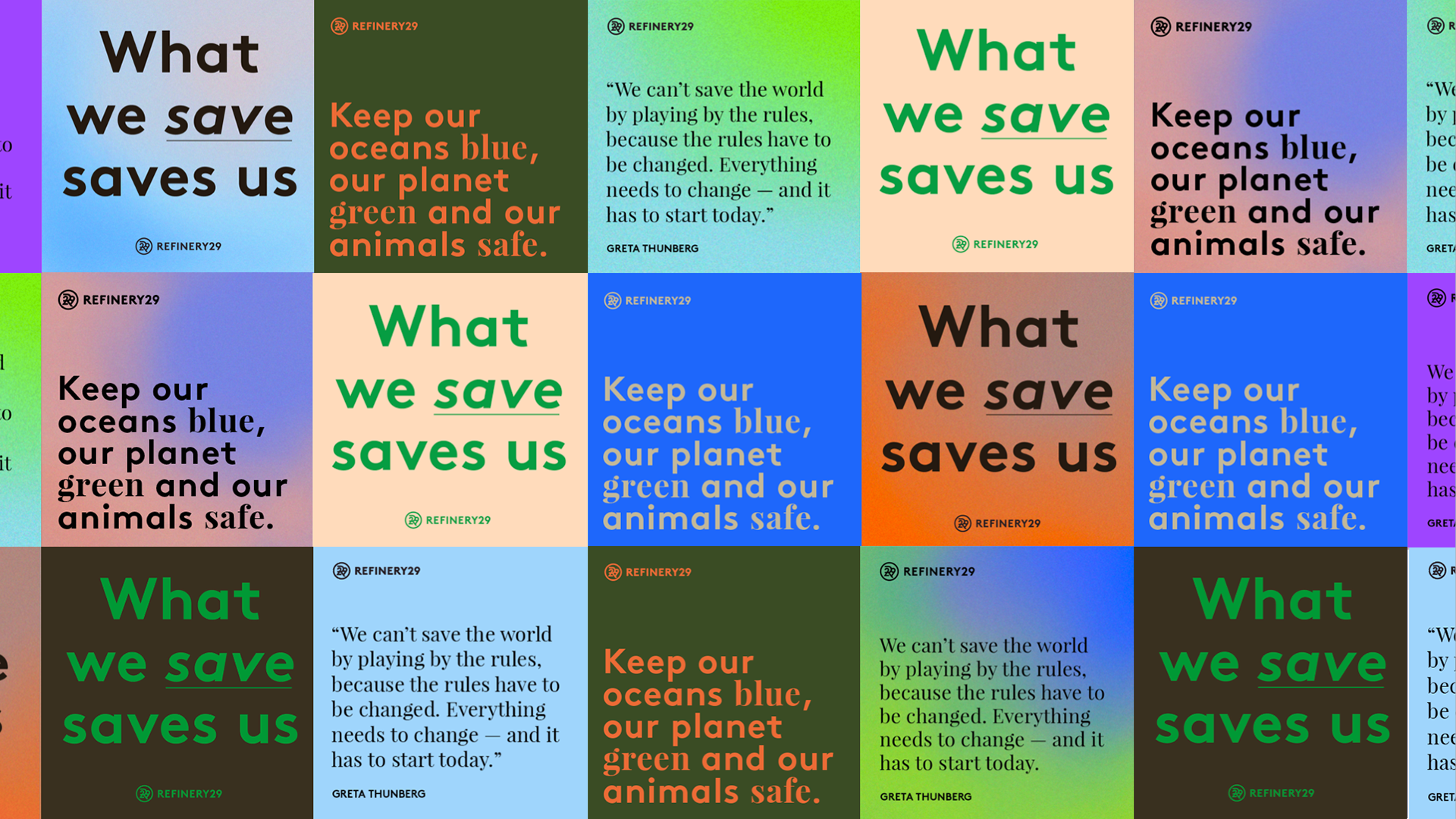 For typography, I decided to combine Refinery29's two fonts - Brown and Playfair in a way that felt fresh and modern. This pairing can be found in all of the quotes templates. I also designed a 3D version of Brown and Playfair, complete with five colour combos that the social team can easily choose from to make a variety of mantra posts.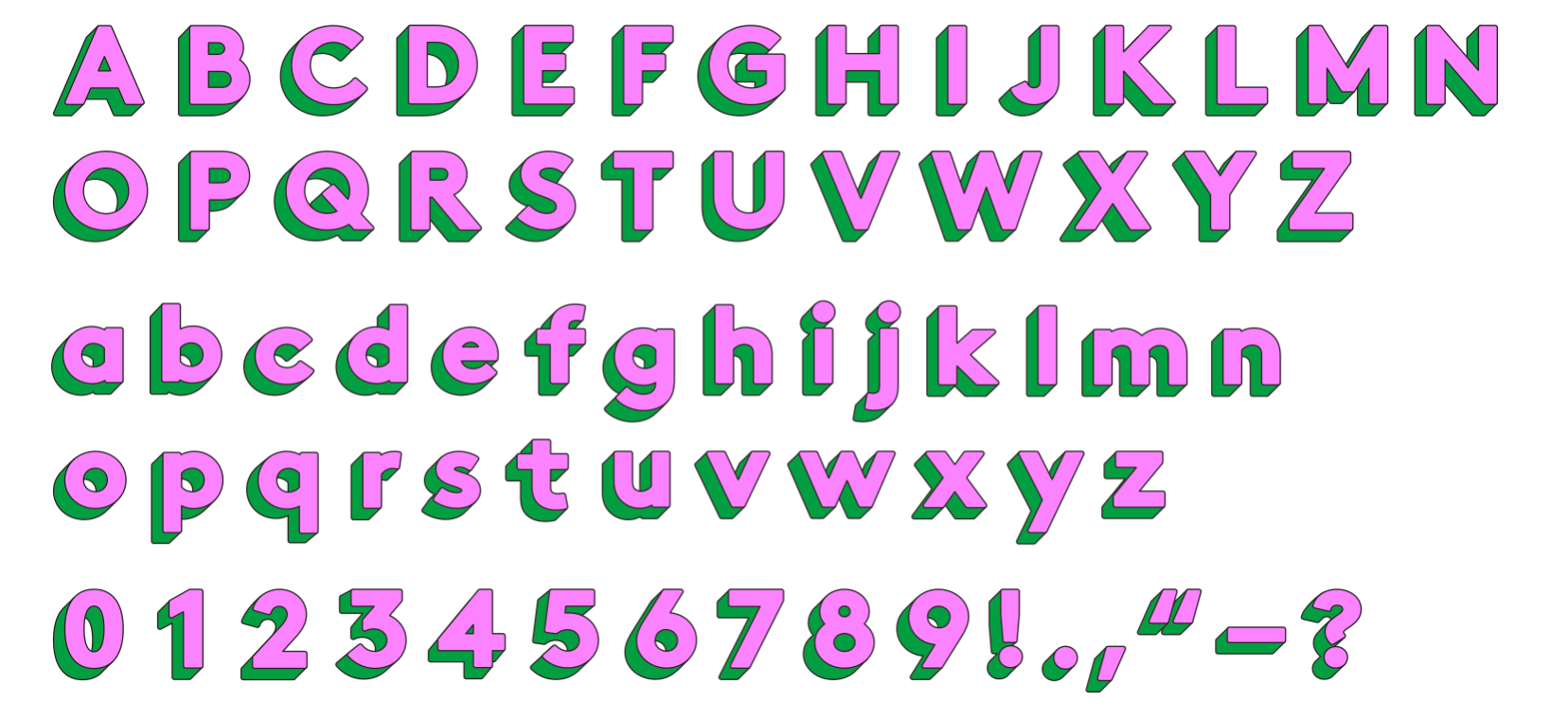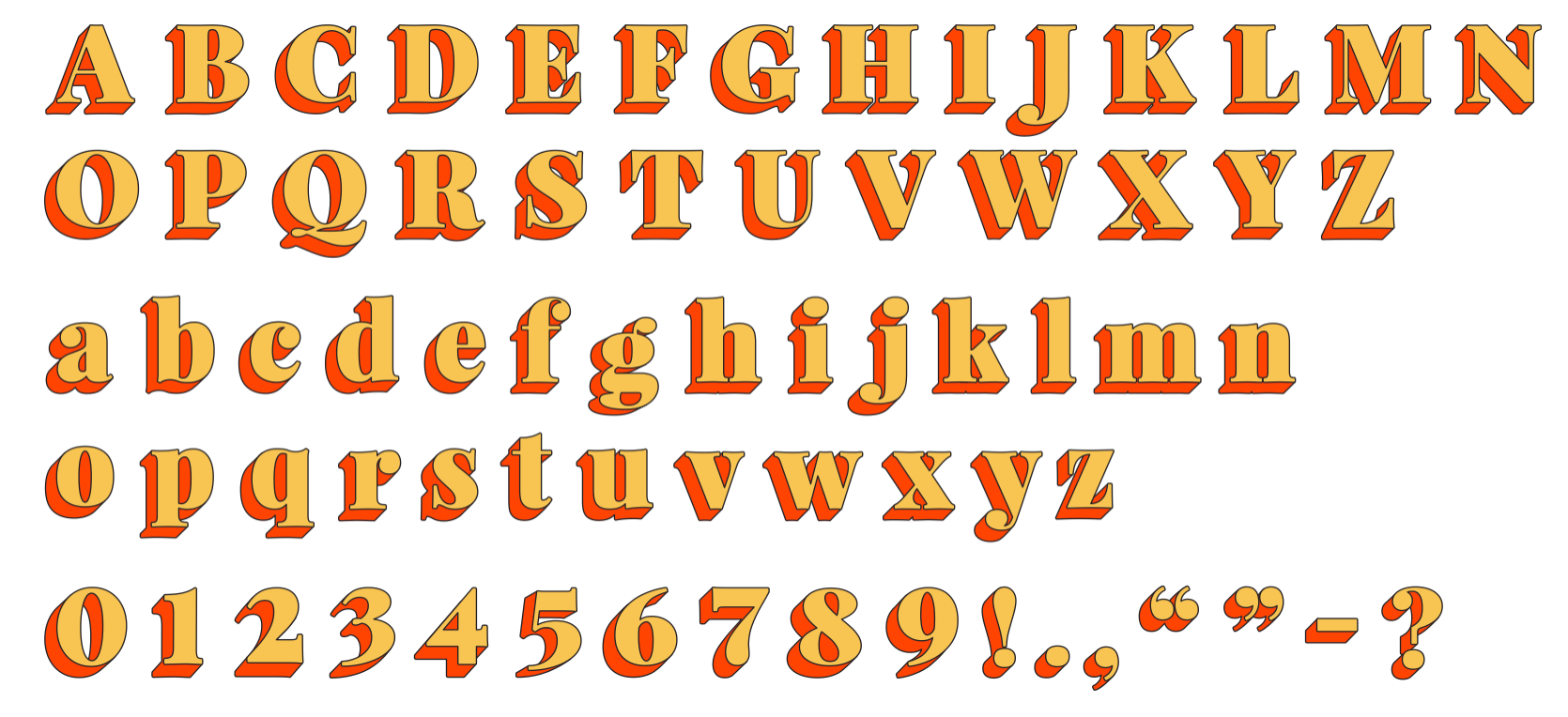 I designed an iconography style using 3D icons with bold shadows for a revamped look that felt fresh, modern and unexpected. There's ten icons in total which are part of our regular IG story series, including (but not limited to) Our Nightstand, Pantry Cleanout, Staying In, Money Mondays, Closet Tours and Sweet Digs. 
I also partnered with our art director, Idil Gödze, to turn these into gifs that appear throughout our stories in these series.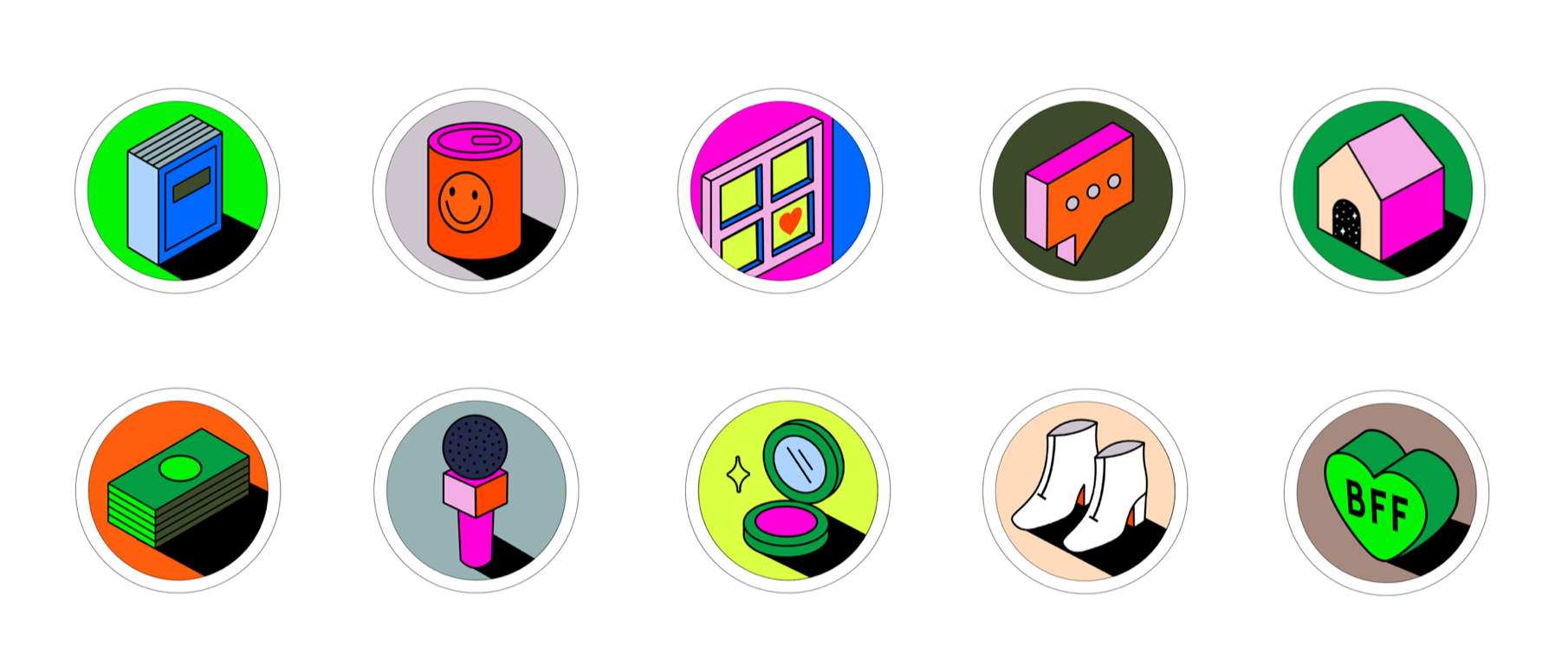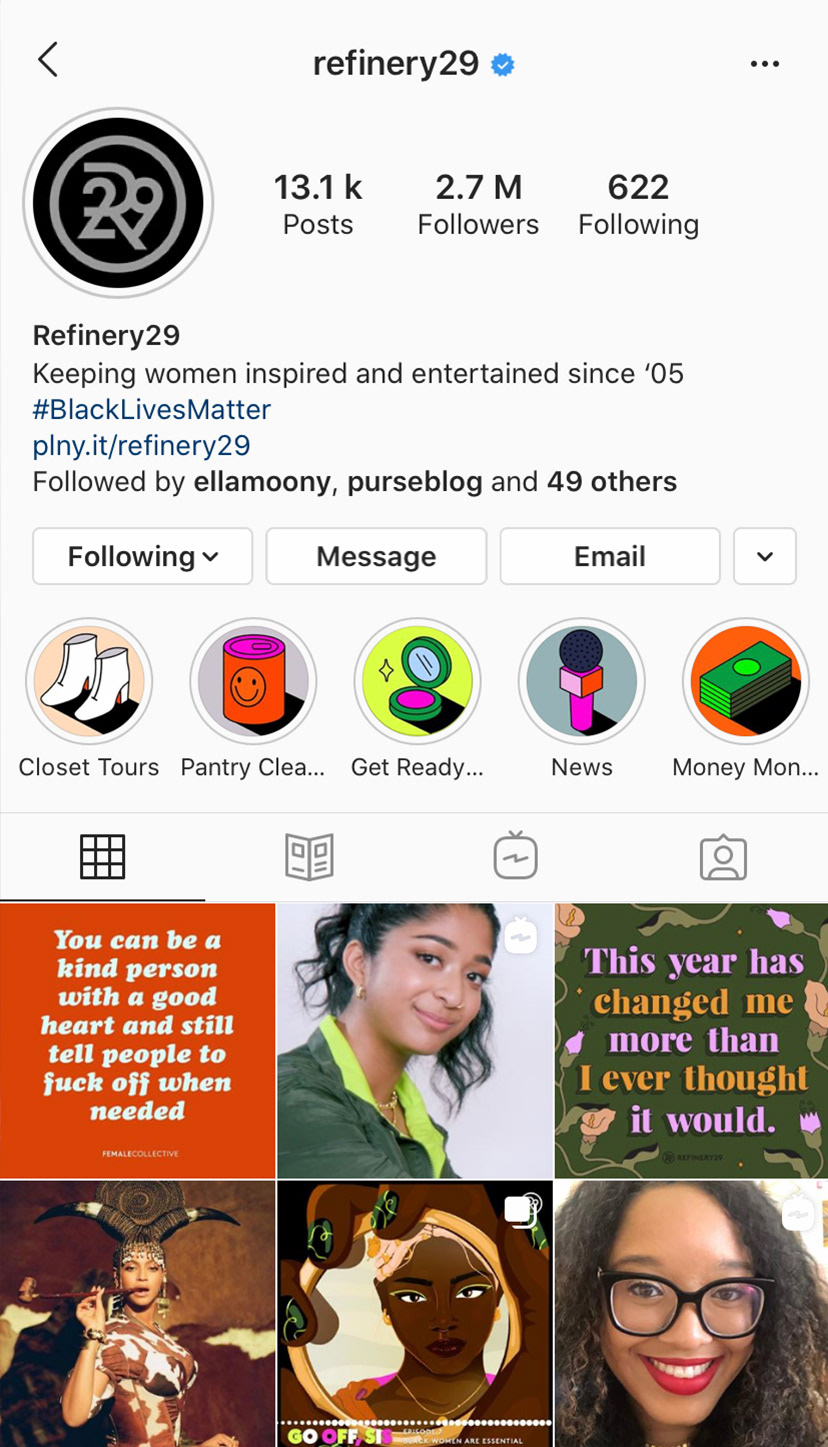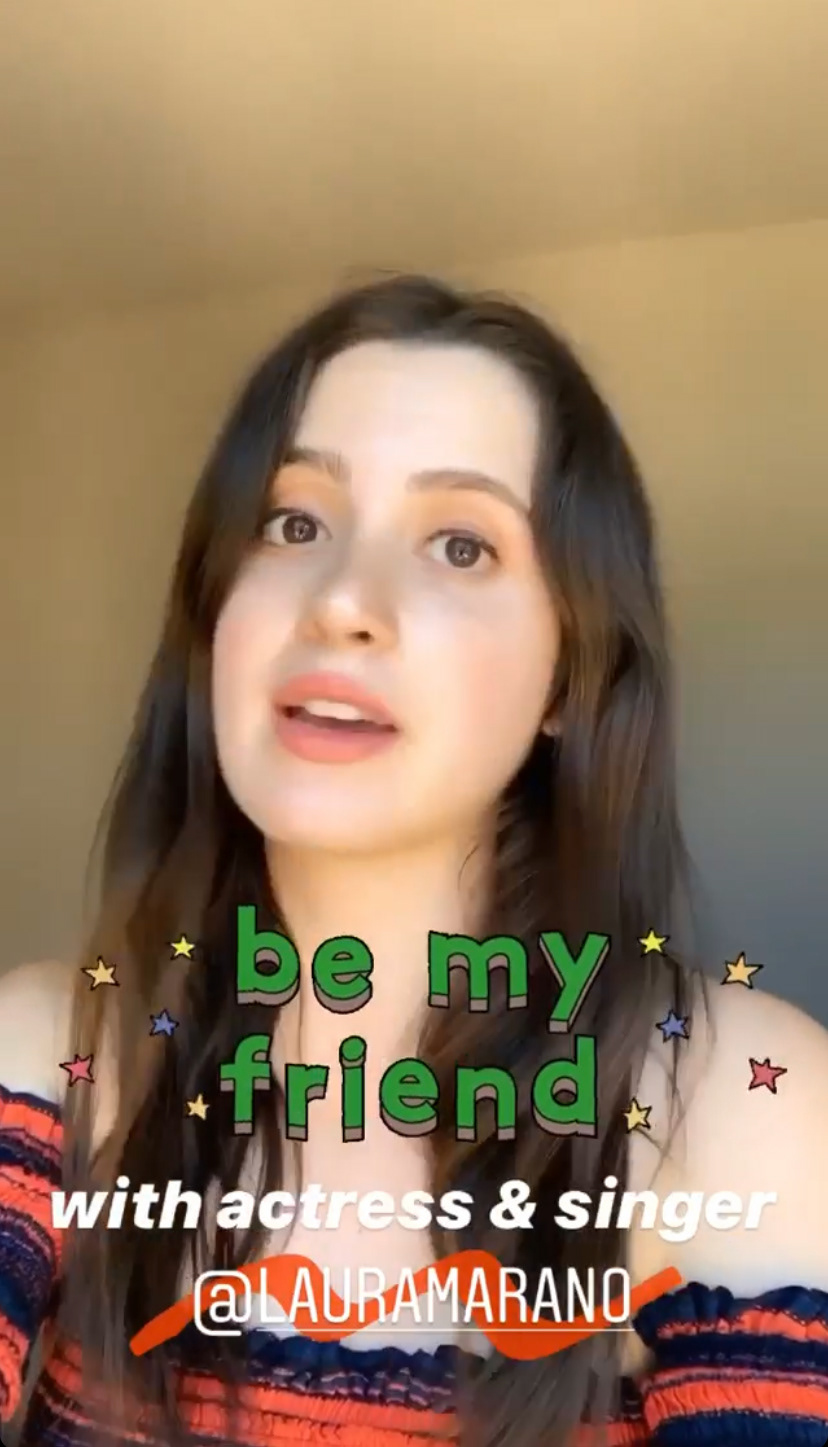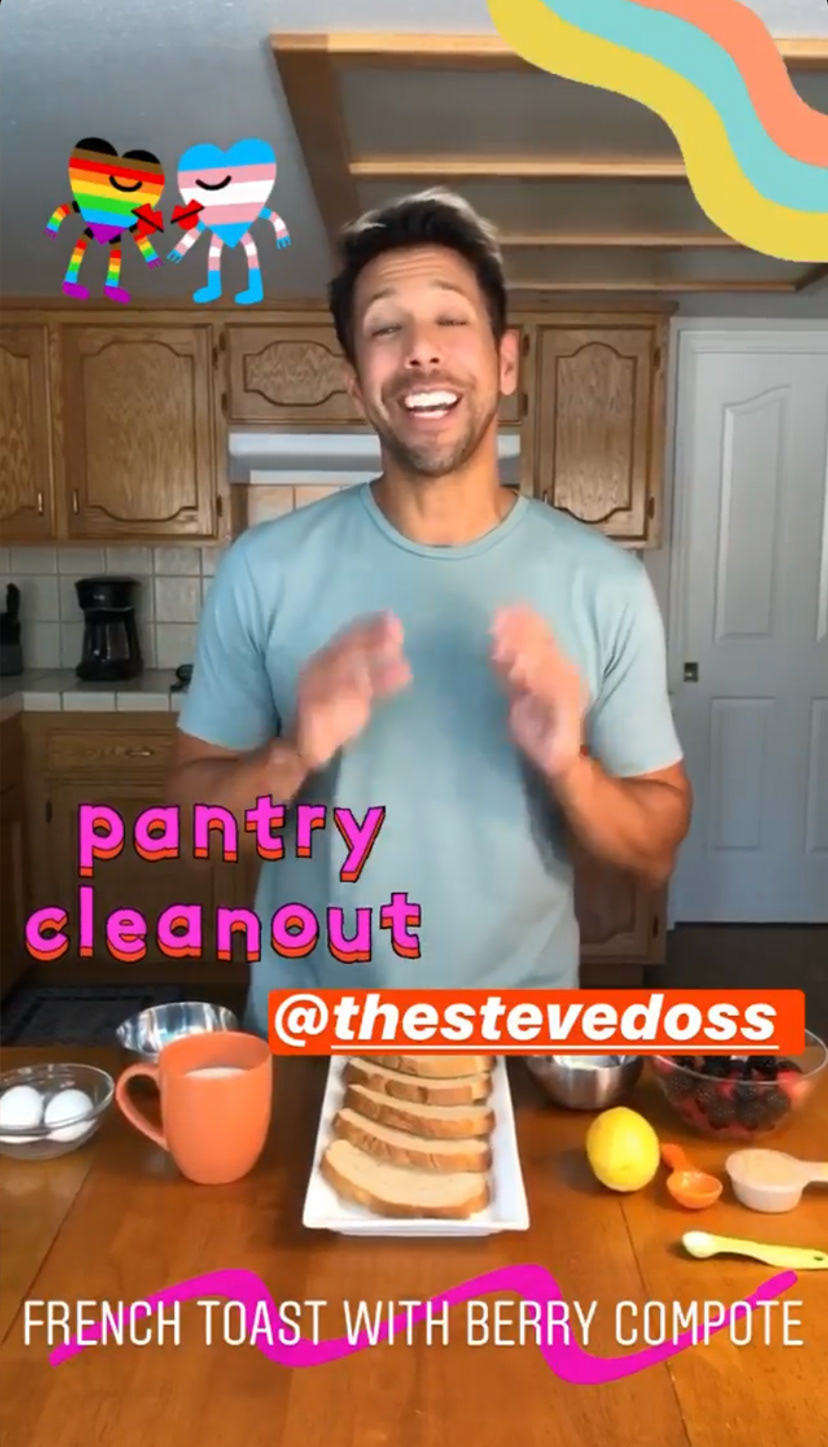 A library of different patterns and gradients I designed that can be used as a background for quotes or Twitter posts.