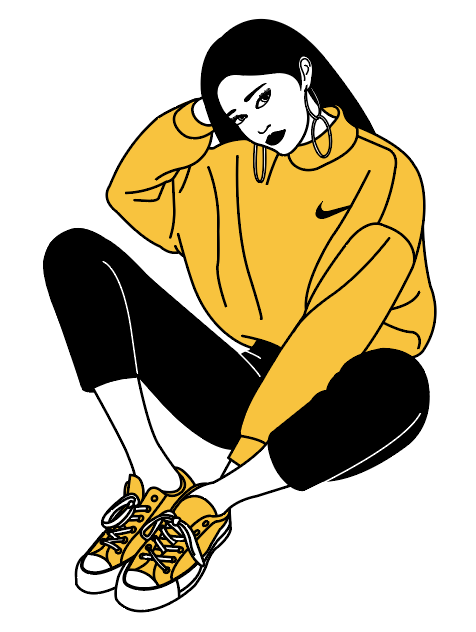 — Hey there, I'm Michelle!
I'm a Toronto native currently living in San Francisco. Along the way, I've lived in Australia, Germany, the Netherlands and most recently New York City, which explains my penchant for Tim Tams, hockey and soccer games, unnecessarily long bike rides, tiny dogs and head-to-toe black outfits.
I came into design initially through my love of illustration. Growing up, I loved making illustrations that I would turn into stickers, pins or silkscreen on shirts. I am passionate about pixel-perfect iconography and illustration, expressive typography, experimenting with colour palettes, and creating high-quality designs with the user in mind. 
I'm experienced in print, digital and visual design, having worked for some of the world's biggest companies, both in-house and on the agency-side, for clients such as Nike, Macy's, Converse and Goldman Sachs.
When I'm not designing, you can find me exploring the city, going for long walks on the beach, and eating weird food in random countries.