Nike needed a digital playbook for their European marketing teams to educate them on a new business program. By simplifying a complex business strategy into engaging and easy to digest visuals, this playbook would be used cross-functionally amongst internal directors and marketing managers, to external business partners. 
Designed in-house at Nike EHQ.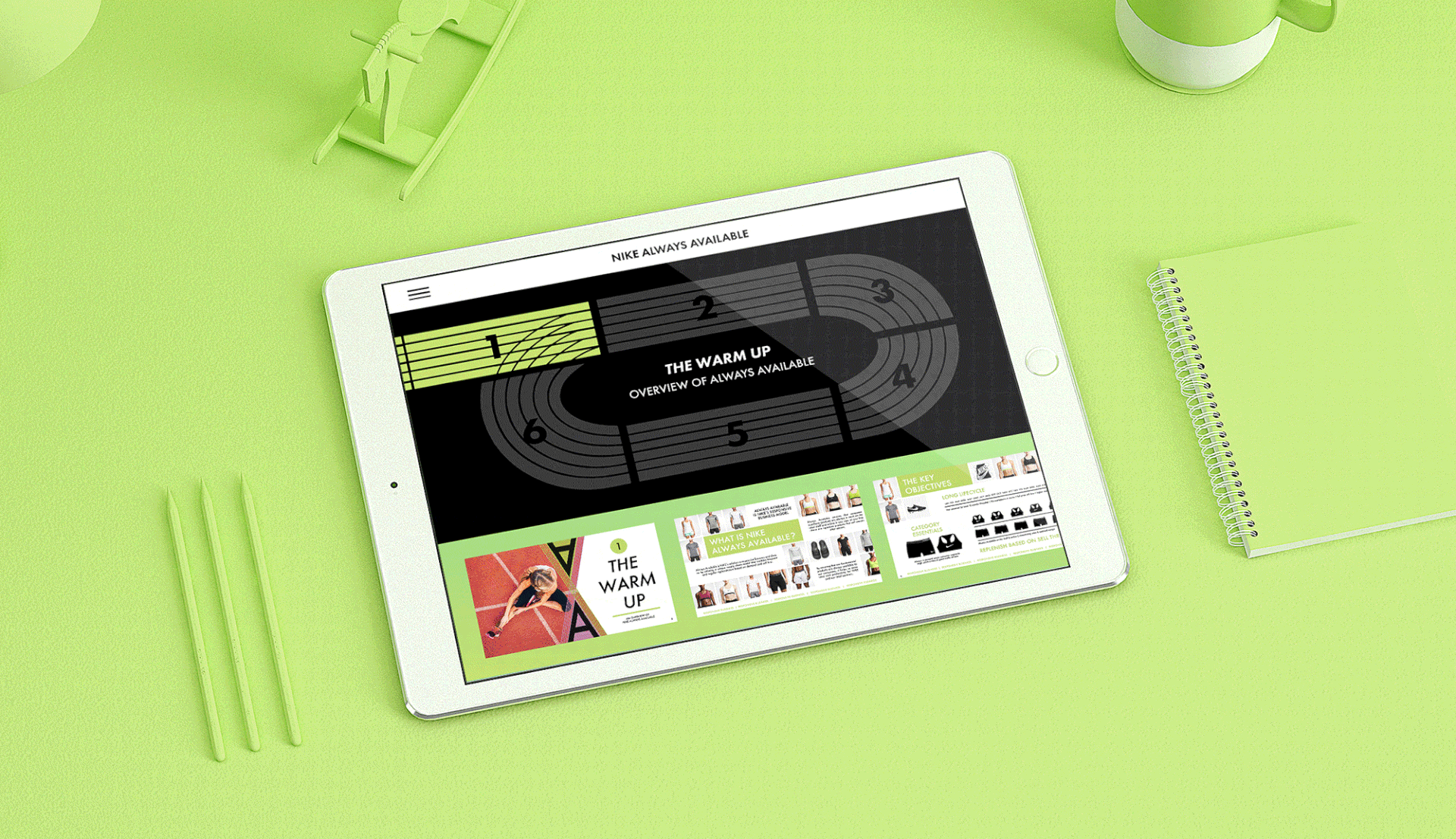 Working with Nike directors and managers across Europe, I designed a comprehensive playbook that summarized the new program through a metaphor about a race day. The stages of the program was compared to running laps around a track. 

The print and digital versions of the playbook were so well-received that I partnered with Nike's Digital Publishing team to turn the playbook into an internal app for employees globally.