Nike Europe needed a playbook for their marketing team to sell their business partners such as Footlocker and InterSport on a new business proposition brought forth by the Always Available department. This playbook needed to be visually engaging and cater to a variety of teams, ranging from upper management at Nike Europe, to supervisors at Footlocker and InterSport.
Created:
In-house at Nike Europe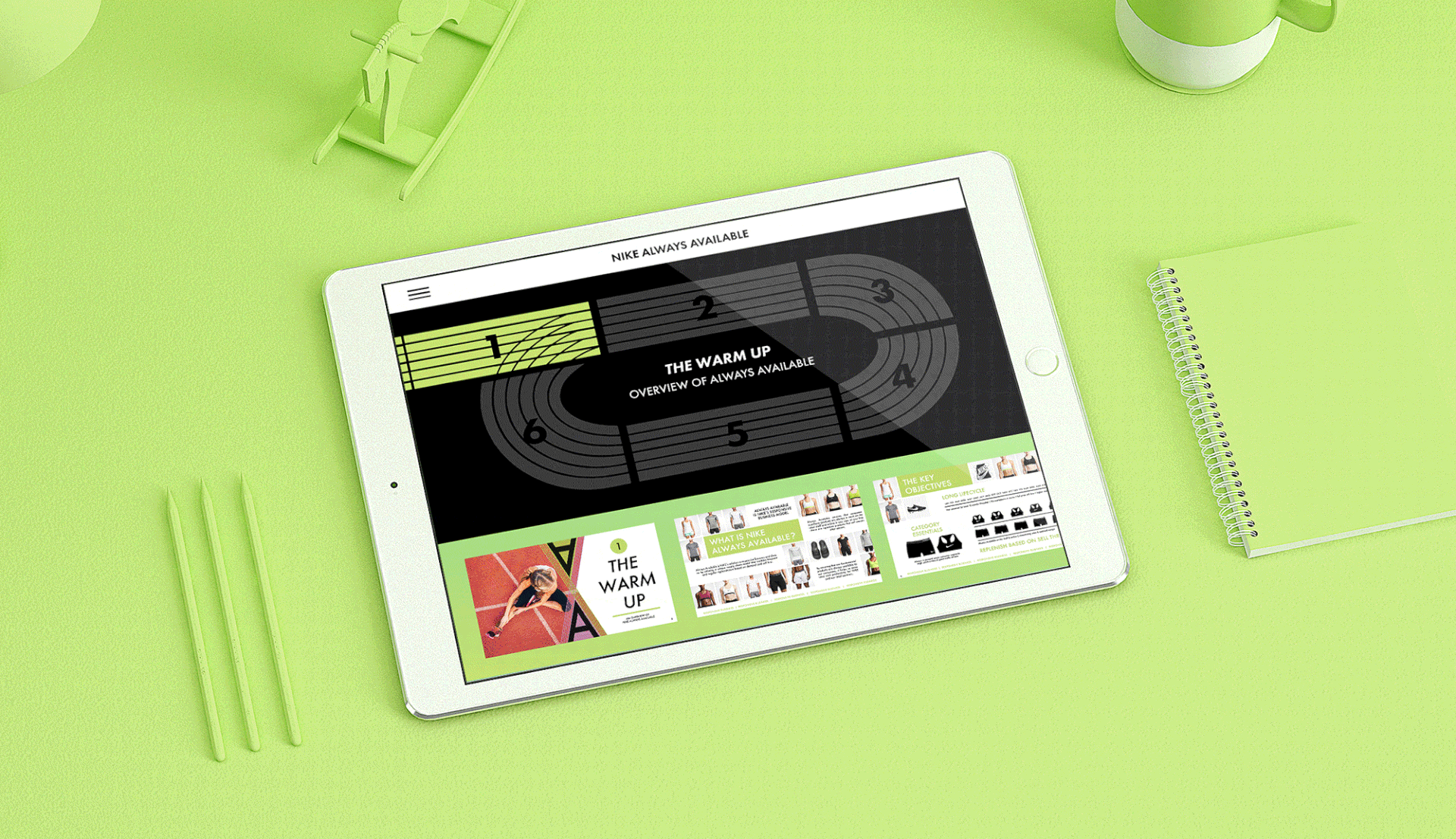 Working with Nike directors and managers across Europe, I created an 88 paged playbook that summarizes all of the content in a visually engaging way. The print and digital versions of the playbook were so well-received  that I partnered with Nike's Digital Publishing team to turn the playbook into an internal iPad app that can be used by Nike employees worldwide.