As a designer at Lyft, I designed and illustrated a variety of projects that range from emails, landing pages, ads, and branding for Lyft's Quality Week.
Role: Brand Identity, Design, Illustration
3D car illustration: Guillaume Kurkdjian
Motion Design: Robert Paige
Designed and illustrated several email and social campaigns for various new marketing programs, such as the launch of a Spanish call center, and Lyft's All-Access plan.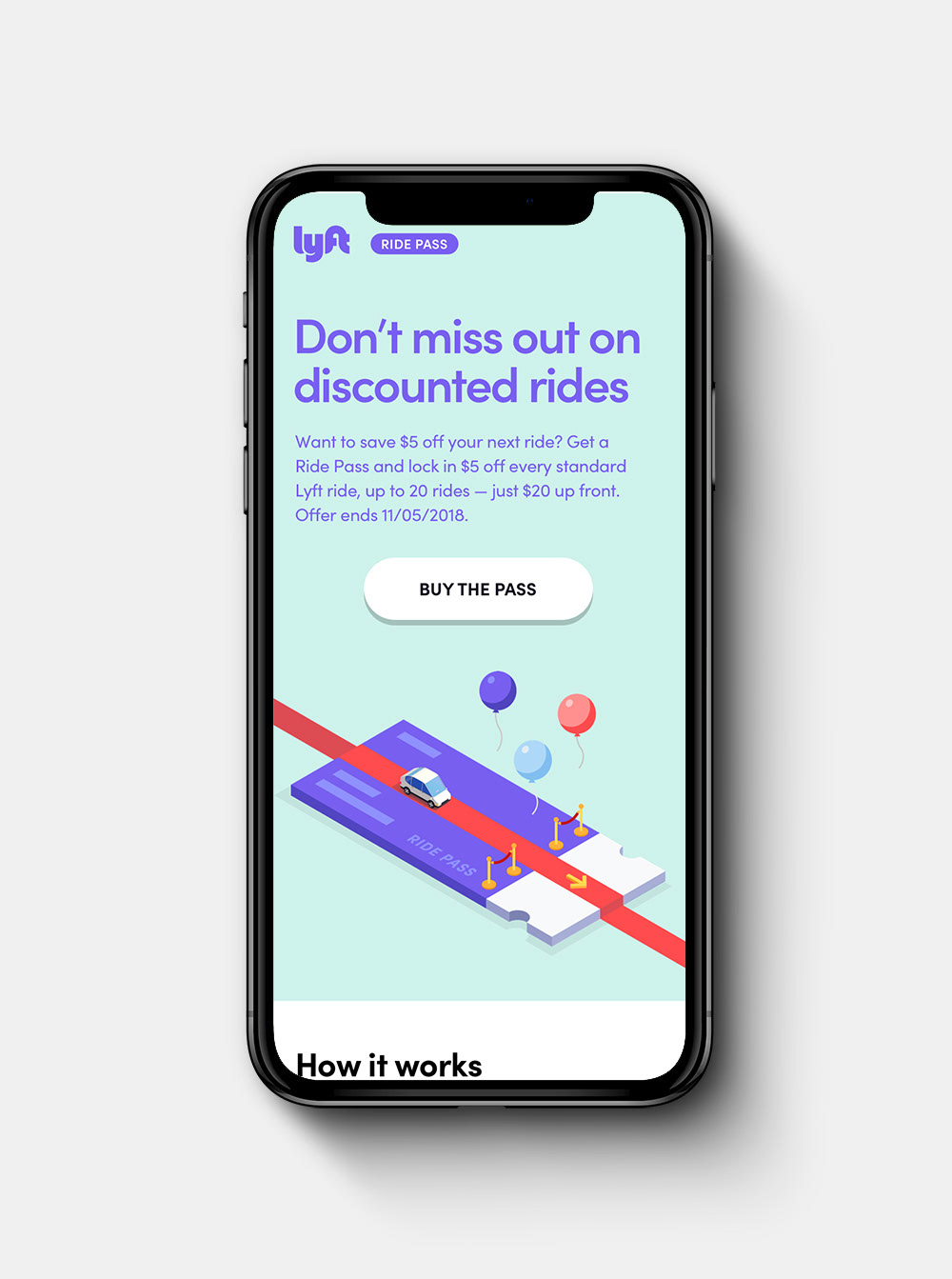 I lead and illustrated the 2018 rebrand of our digital Halloween campaign, which is Lyft's second busiest night of the year. These include creating illustrations and designs for passenger and driver emails, social ads, in-app console cards for the Lyft Driver app, and appeared on our digital screens in all Lyft's Drivers Hubs across the US.
Fun fact: these illustration received a shoutout on Reddit!
Upon launch, this campaign saw a lift in activations on Halloween weekend:
Designed several landing pages with illustrations by Nick Slater.
Designed a logo and swag for Lyft's Engineer Quality Week.