The Brief
As the lead designer at Mirror, I worked with the Creative Director and Art Director to brand a new company called Fun Socks from the ground up. This consisted of a complete branding project, photo campaign, print collateral such as a lookbook and line sheet, and designing for Fun Sock's trade show booth and two pop-up stores. 
Agency:
 Mirror NYC, 
Creative Director
:
 Angela Brugioni, 
Art Director:

Tom Bradel 
Logo and branding exploration
Working with the Art Director, we explored a series of logos. Design 1 (created by Tom Bradel) and Design 2 (created by me) were the two finalists and ultimately, the client chose a final direction that combined elements of both — the logo from Design 1 with the tagline and overall design aesthetic from Design 2.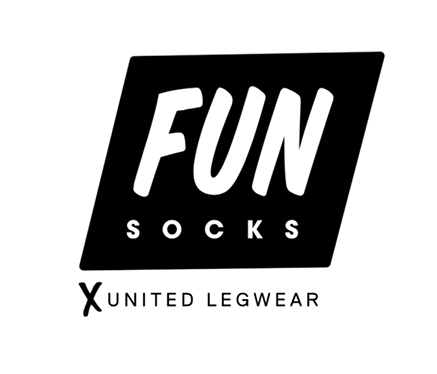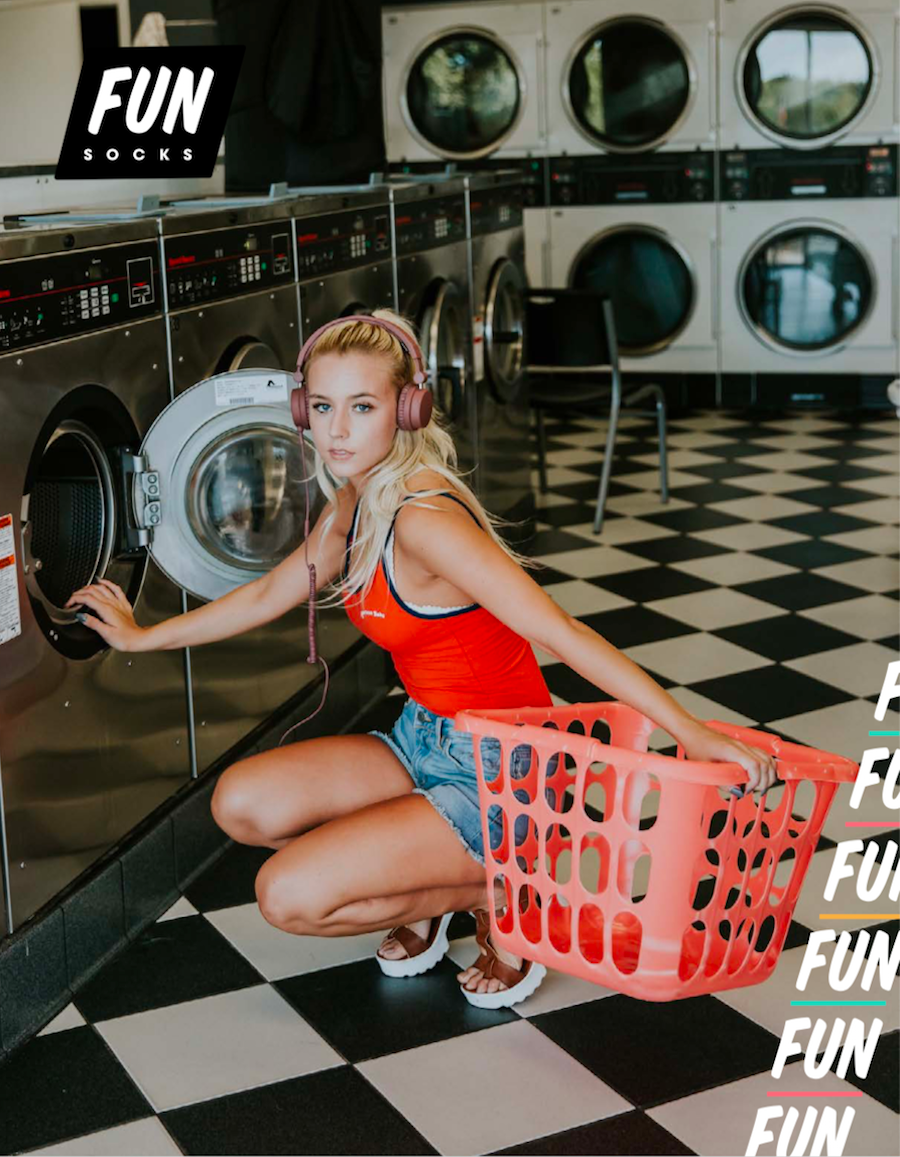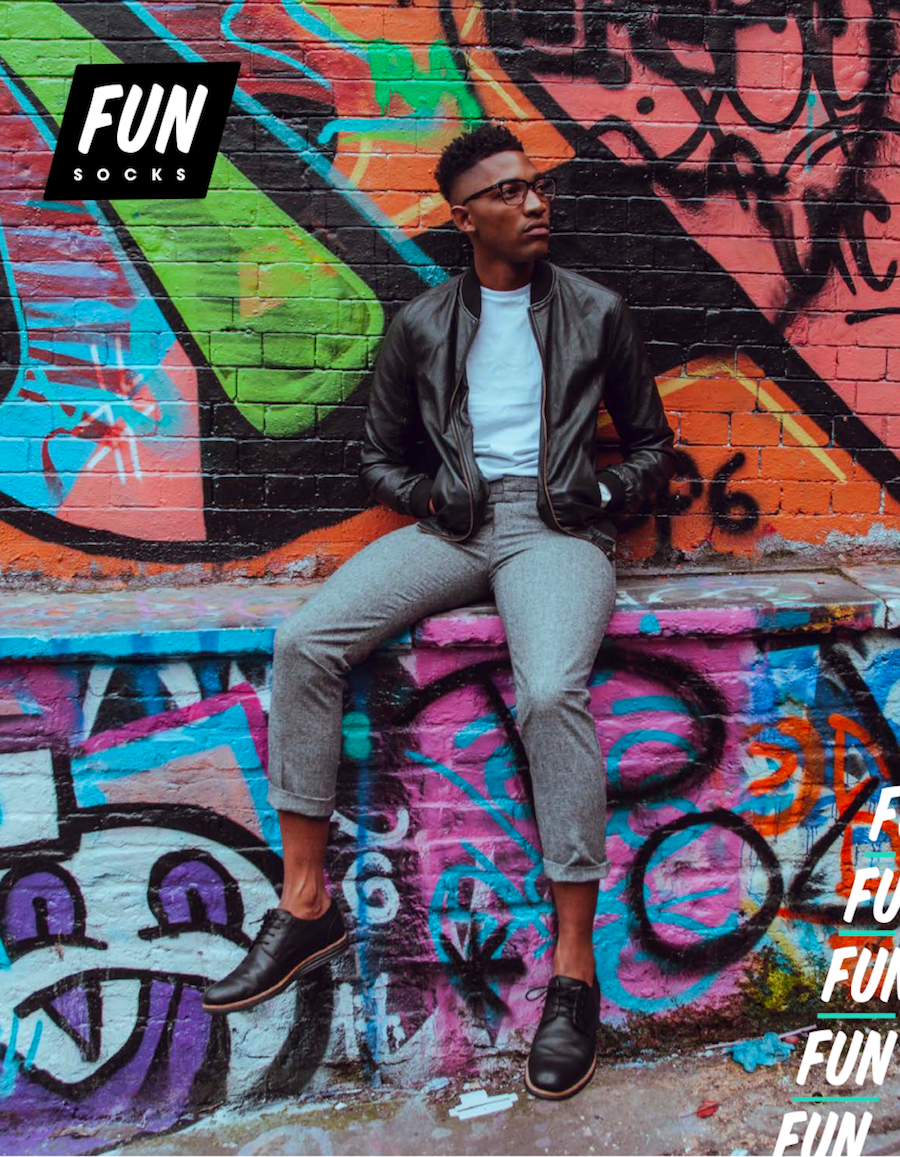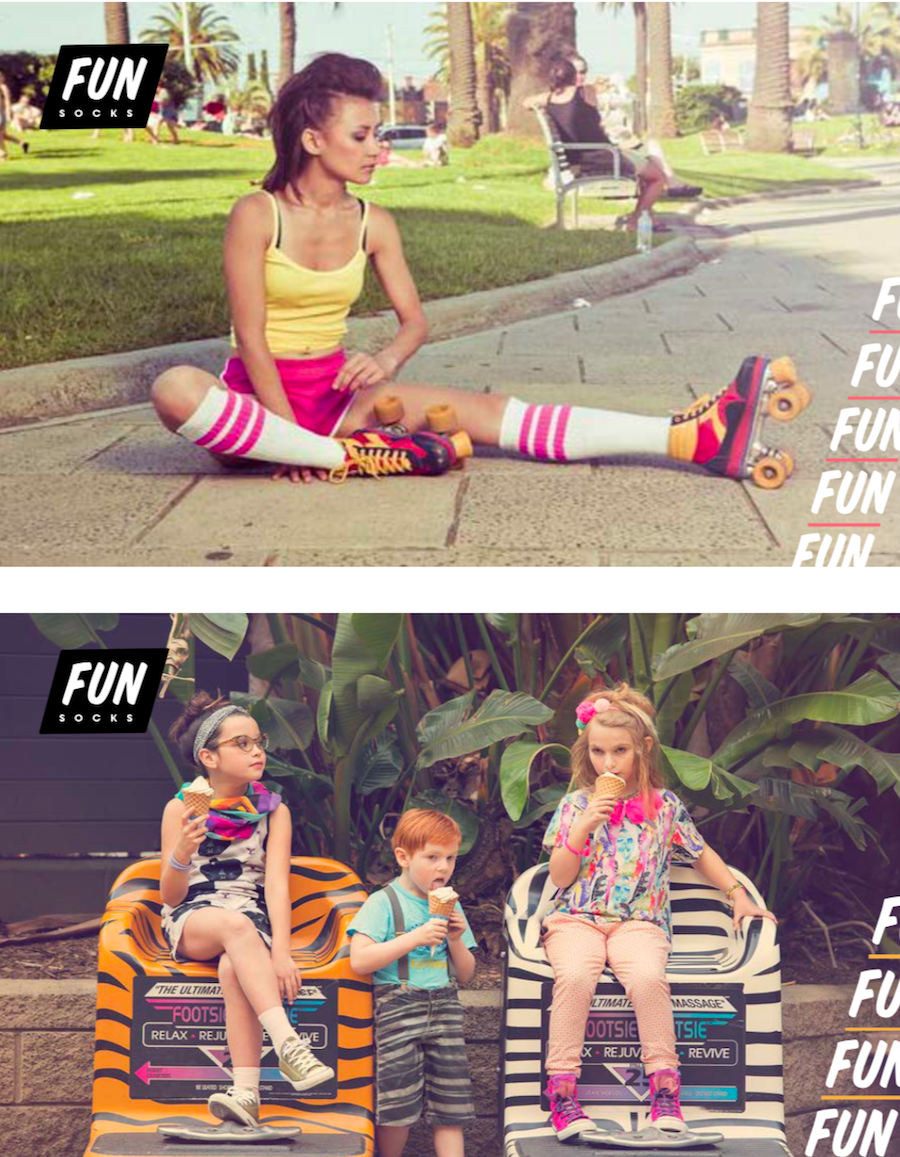 Design 1:
Authentic / Cool / Classic (images are part of a mood board presented to the client)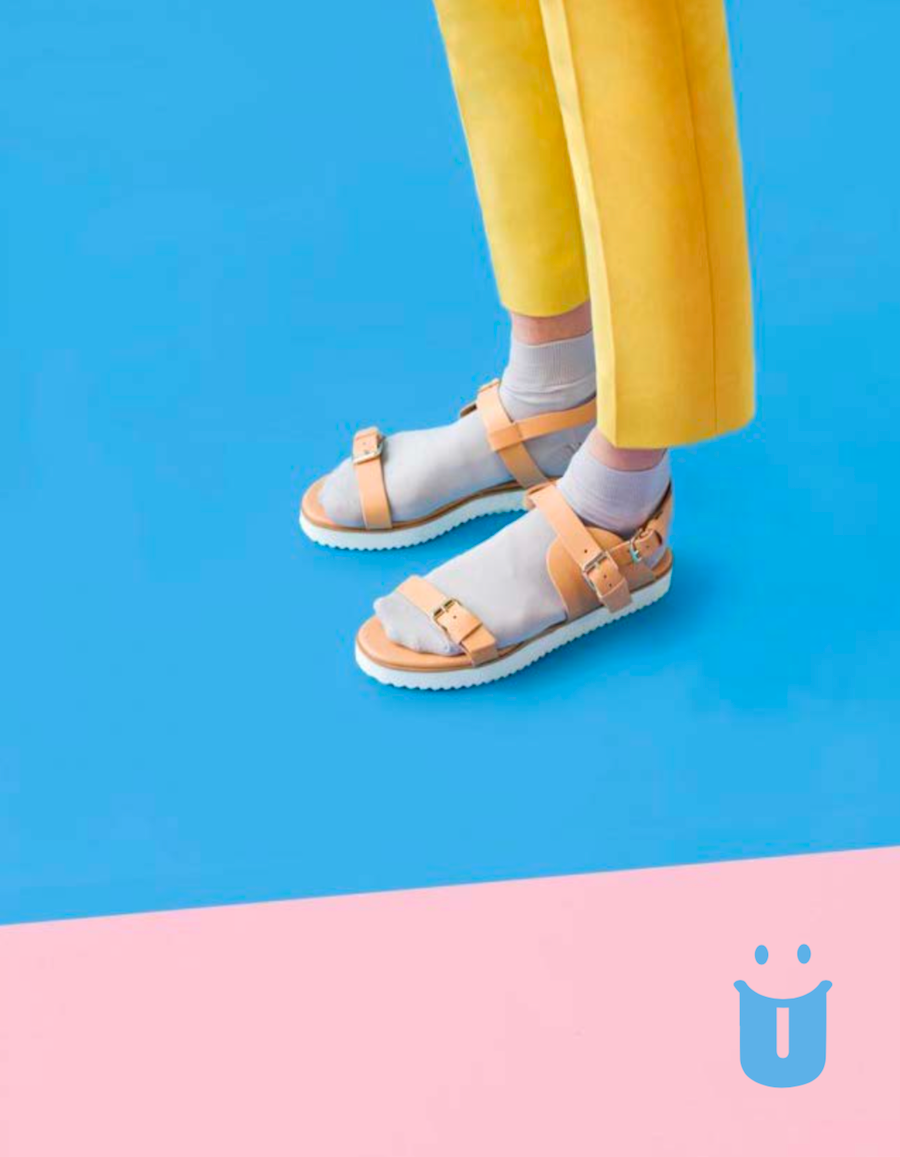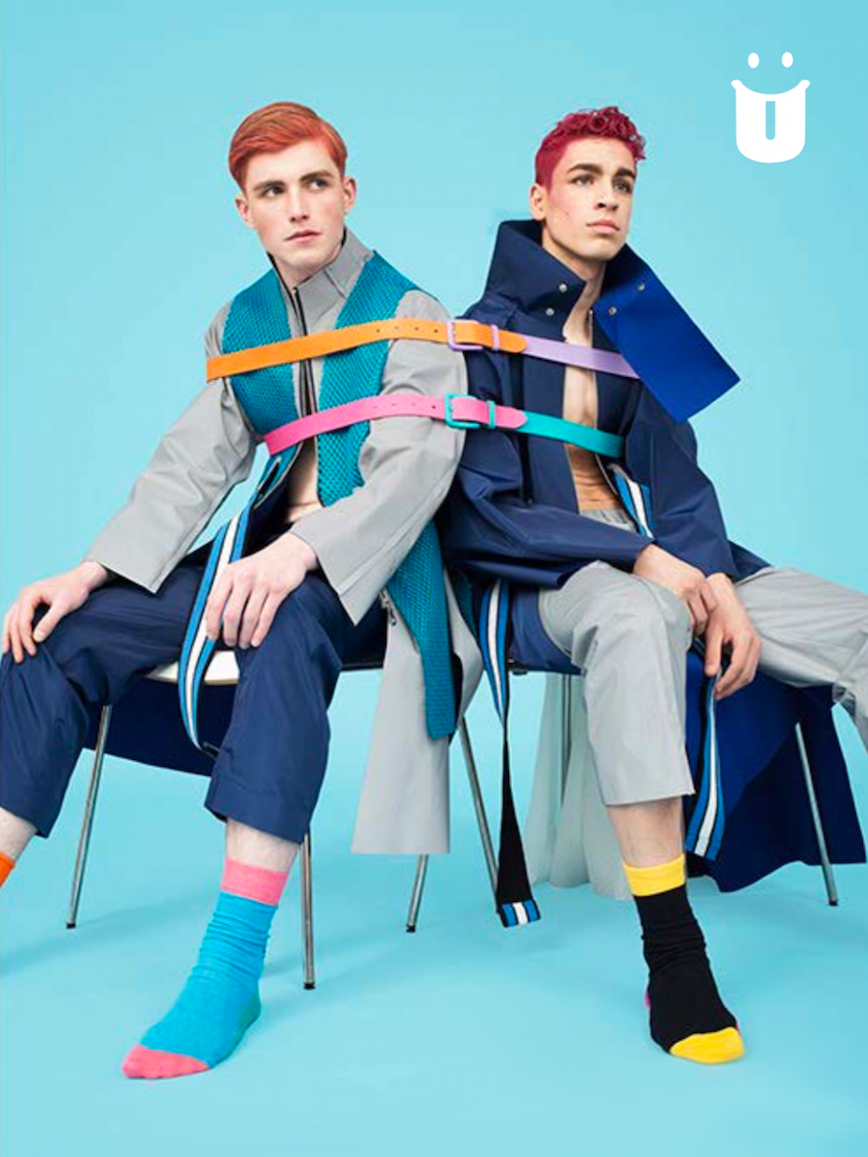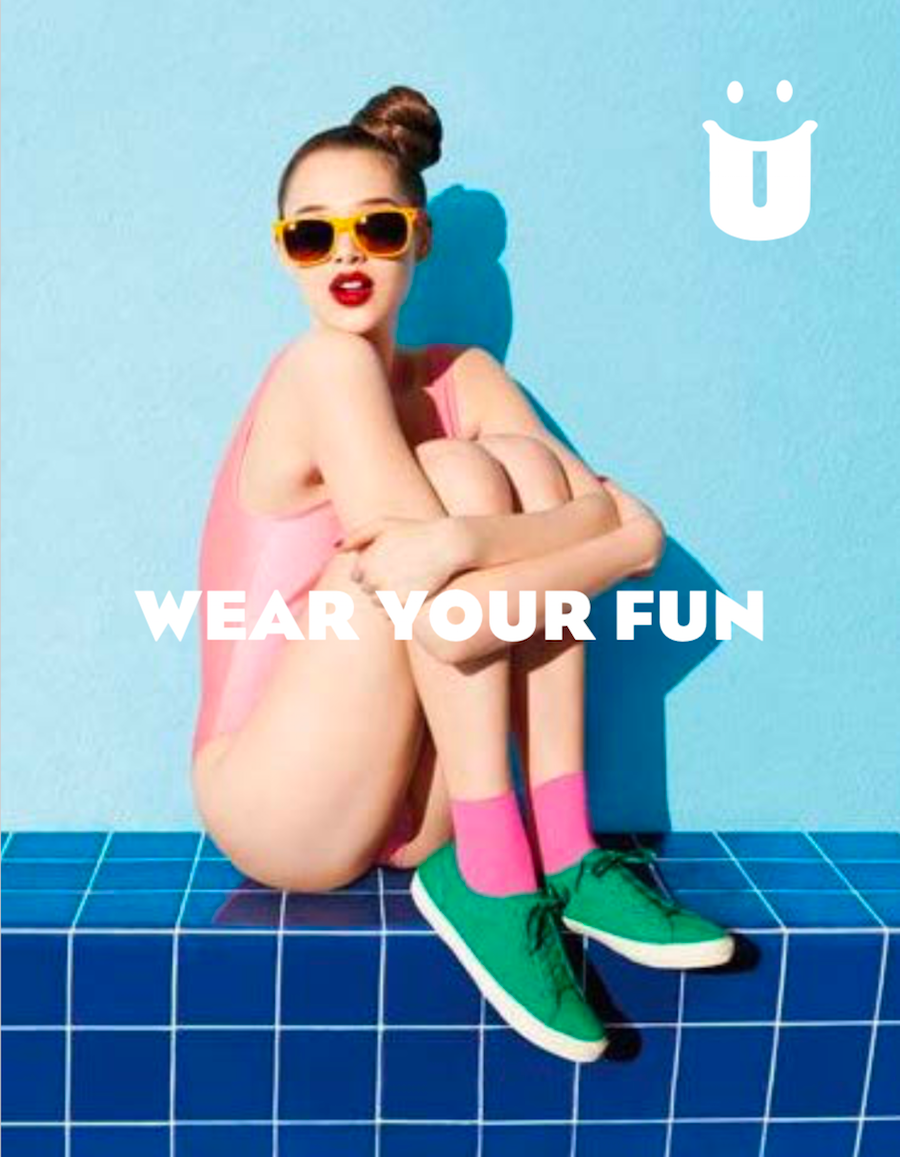 Design 2:
Playful / Iconic / Memorable (images are part of a mood board presented to the client)
Campaign Art Direction
Our goal is to evoke the fun and playful spirit that Fun Socks embodies through the use of playful props, vibrant, attention-drawing colours and intriguing poses. We chose minimal, solid colour backdrops to focus the the attention on the models and the socks, while setting an atmosphere that borders on the surreal.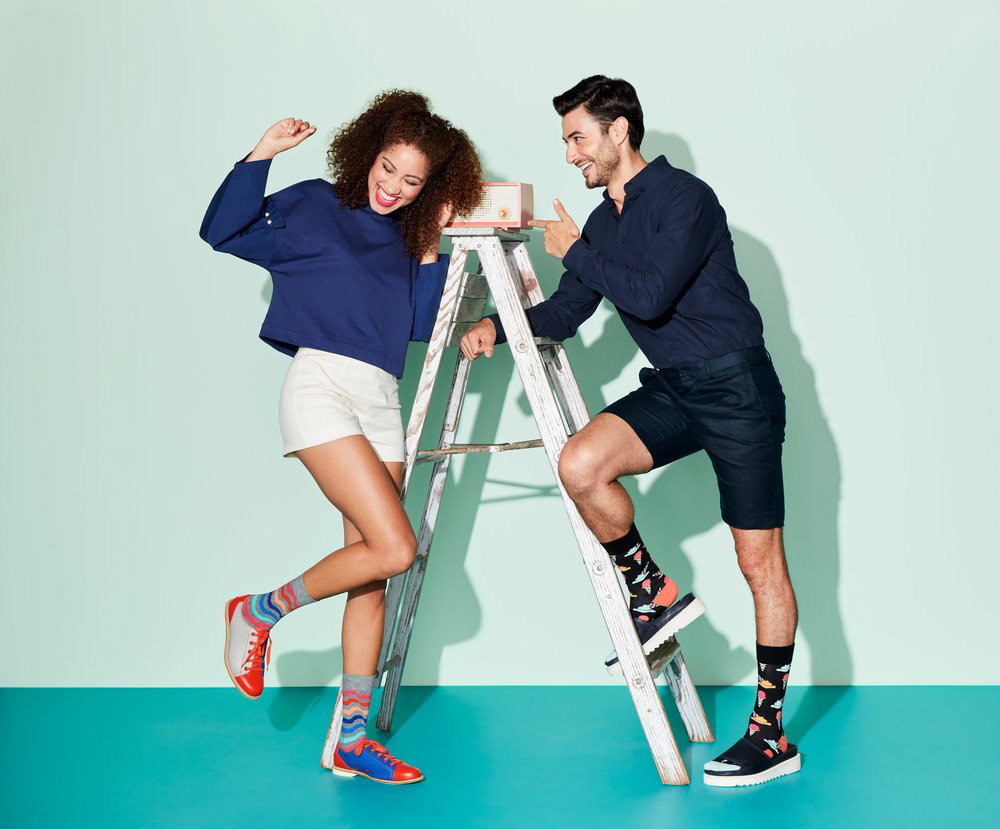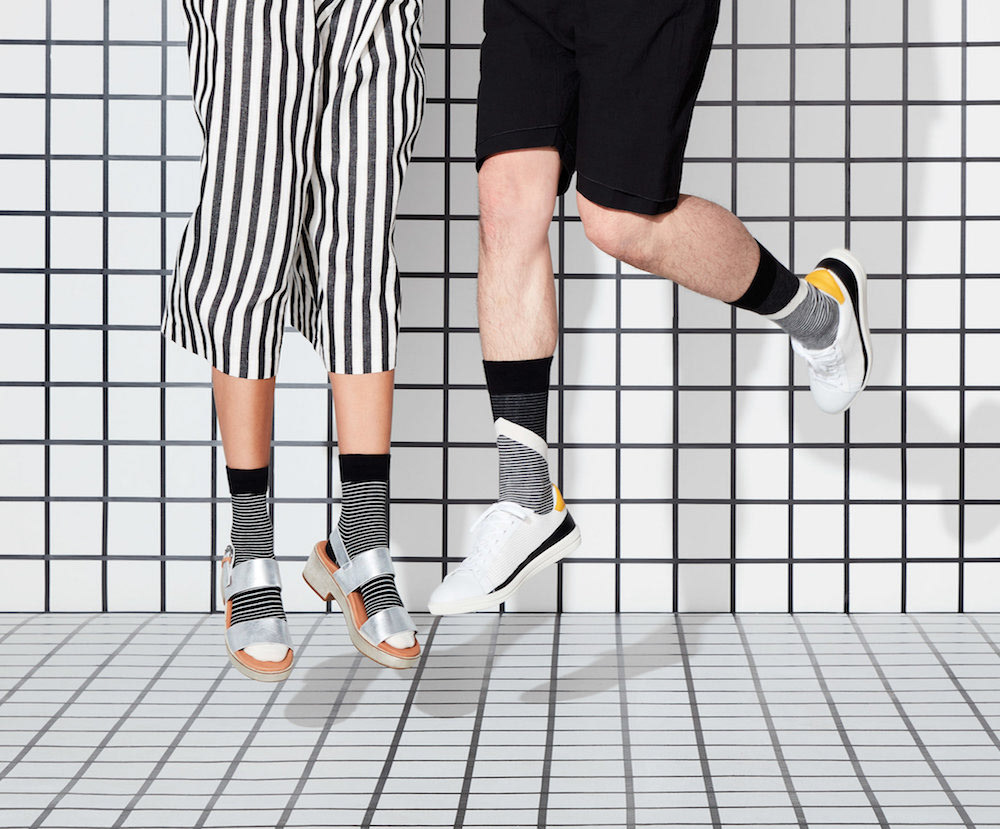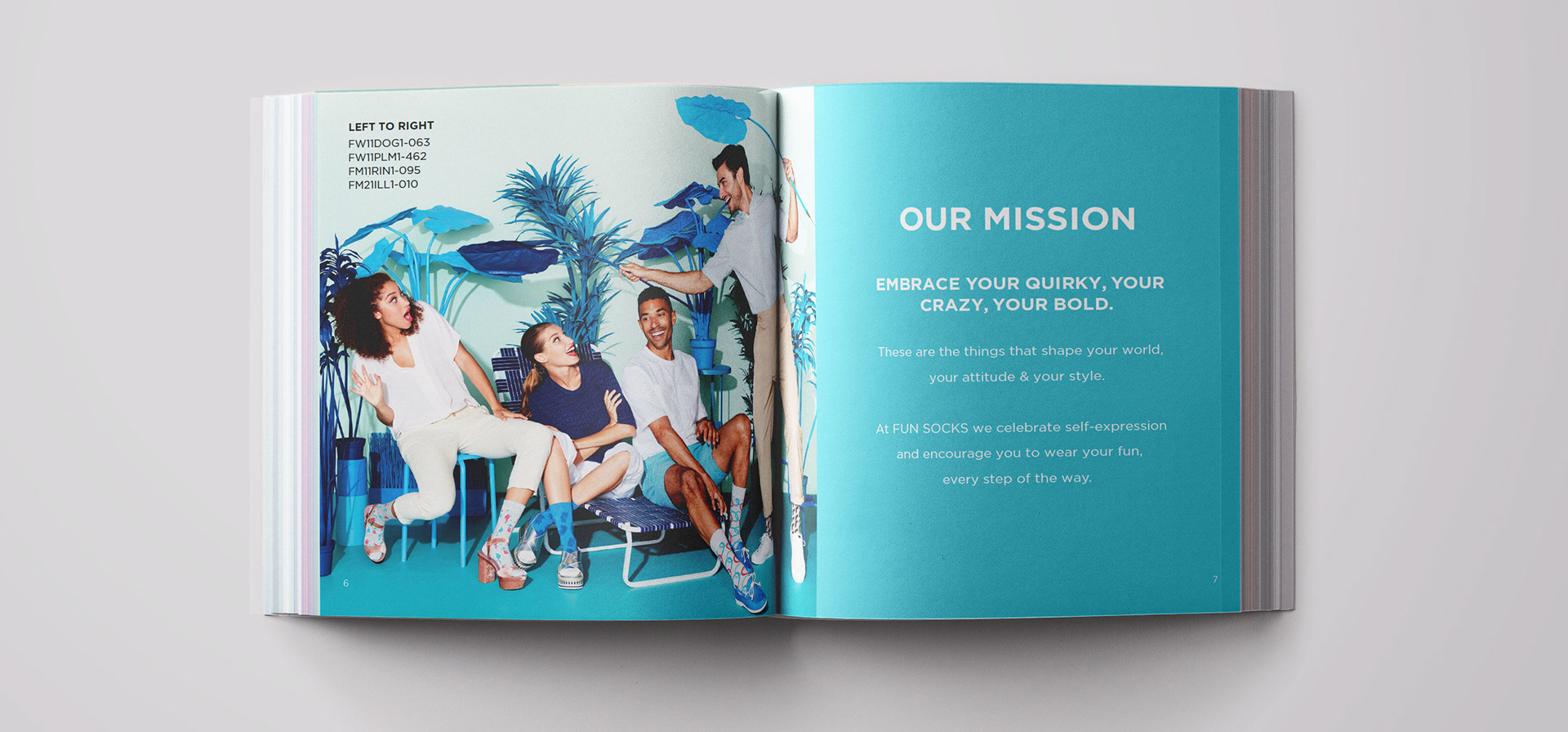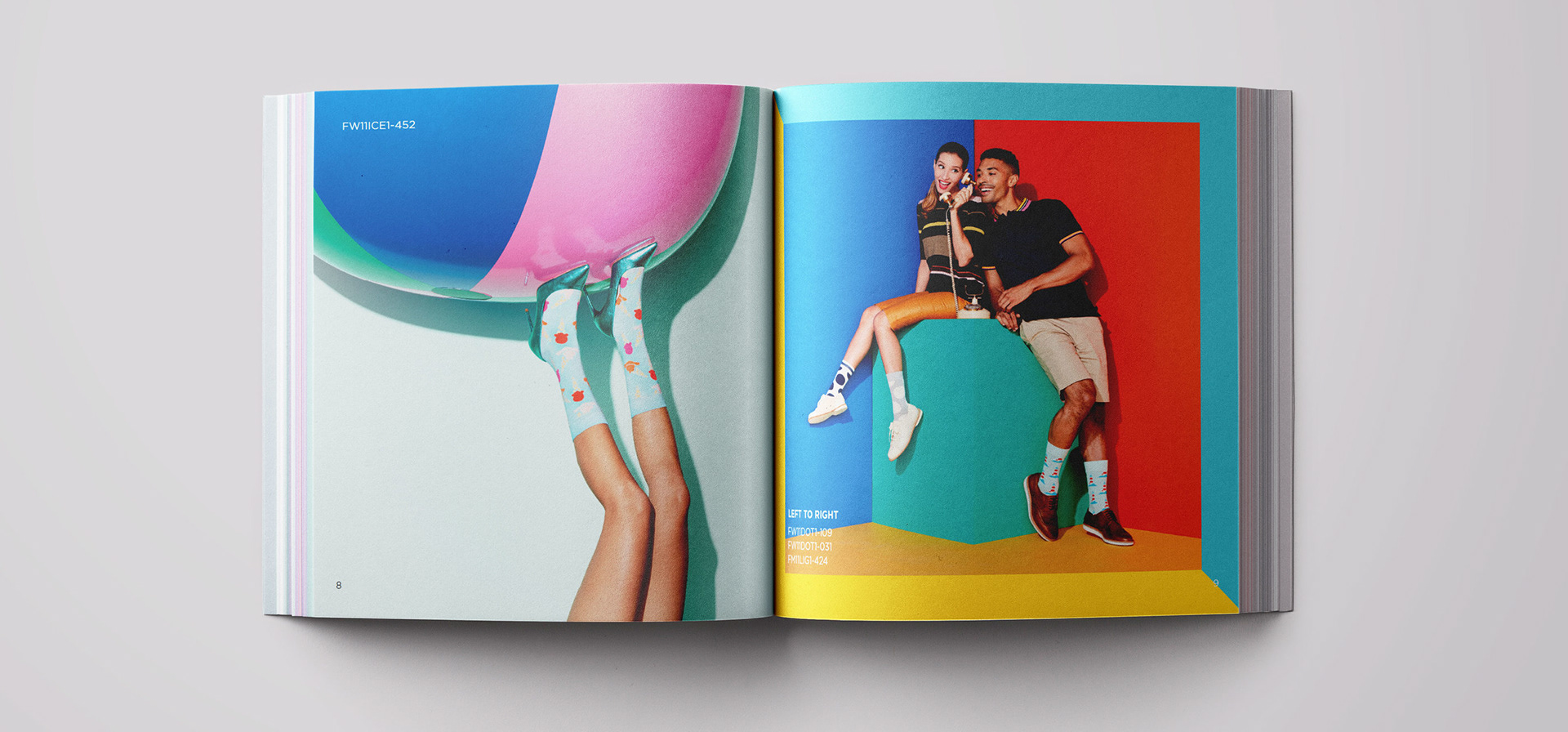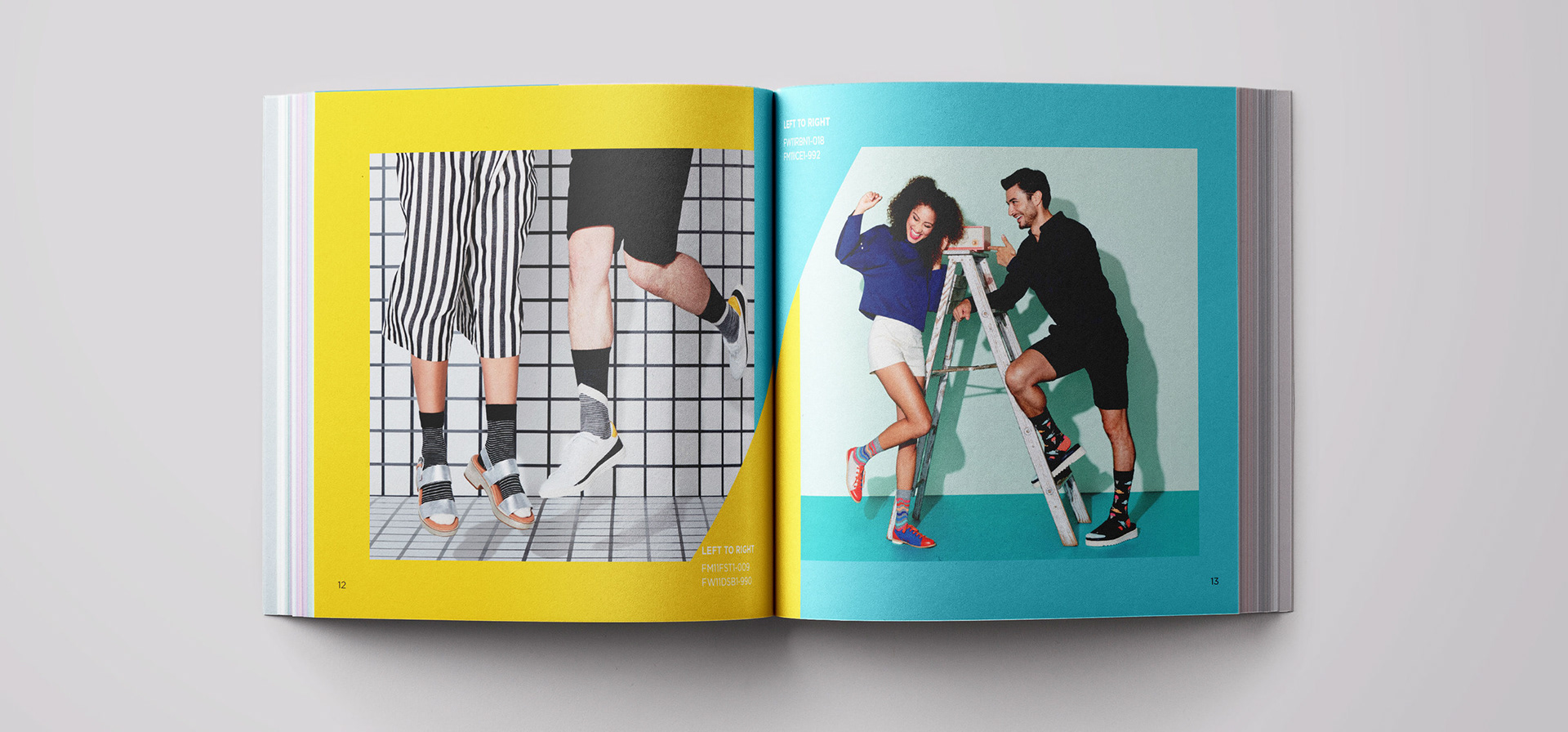 Trade booth and store design 
We wanted to translate the playfulness of the campaign imagery into the designs of the trade booth and pop-up stores. The diagonals from the logo are used in the stores to create pops of colour against clean minimal walls. The walls are also decorated with rows of socks to draw attention upon entering the stores.