Vice Media Group
I designed an easy-to-edit one sheet for the production team across Vice Media Group to give and send to clients about our COVID on-site safety measures for photo shoots and filming.  
Created:

 In-house at Vice Media Group.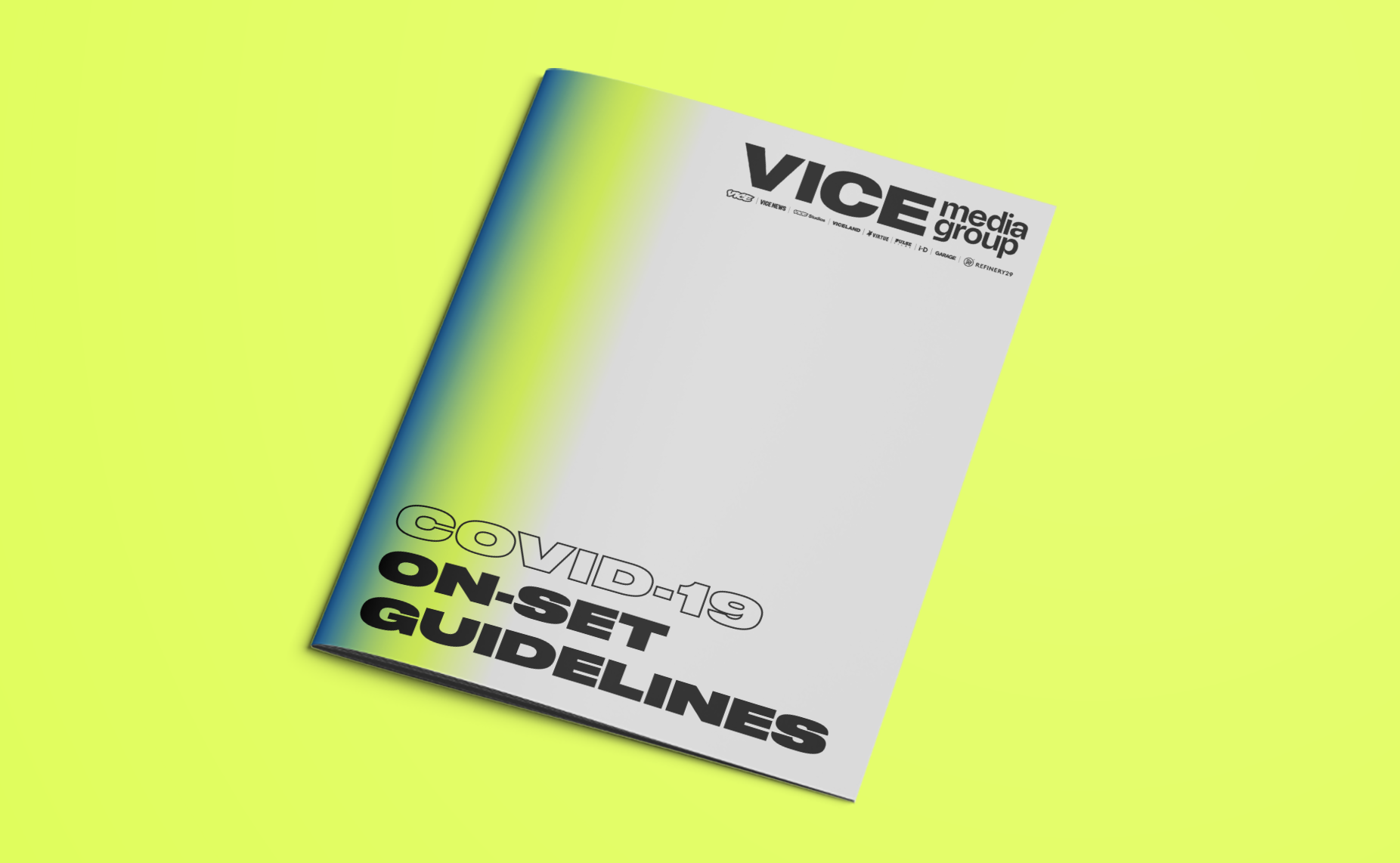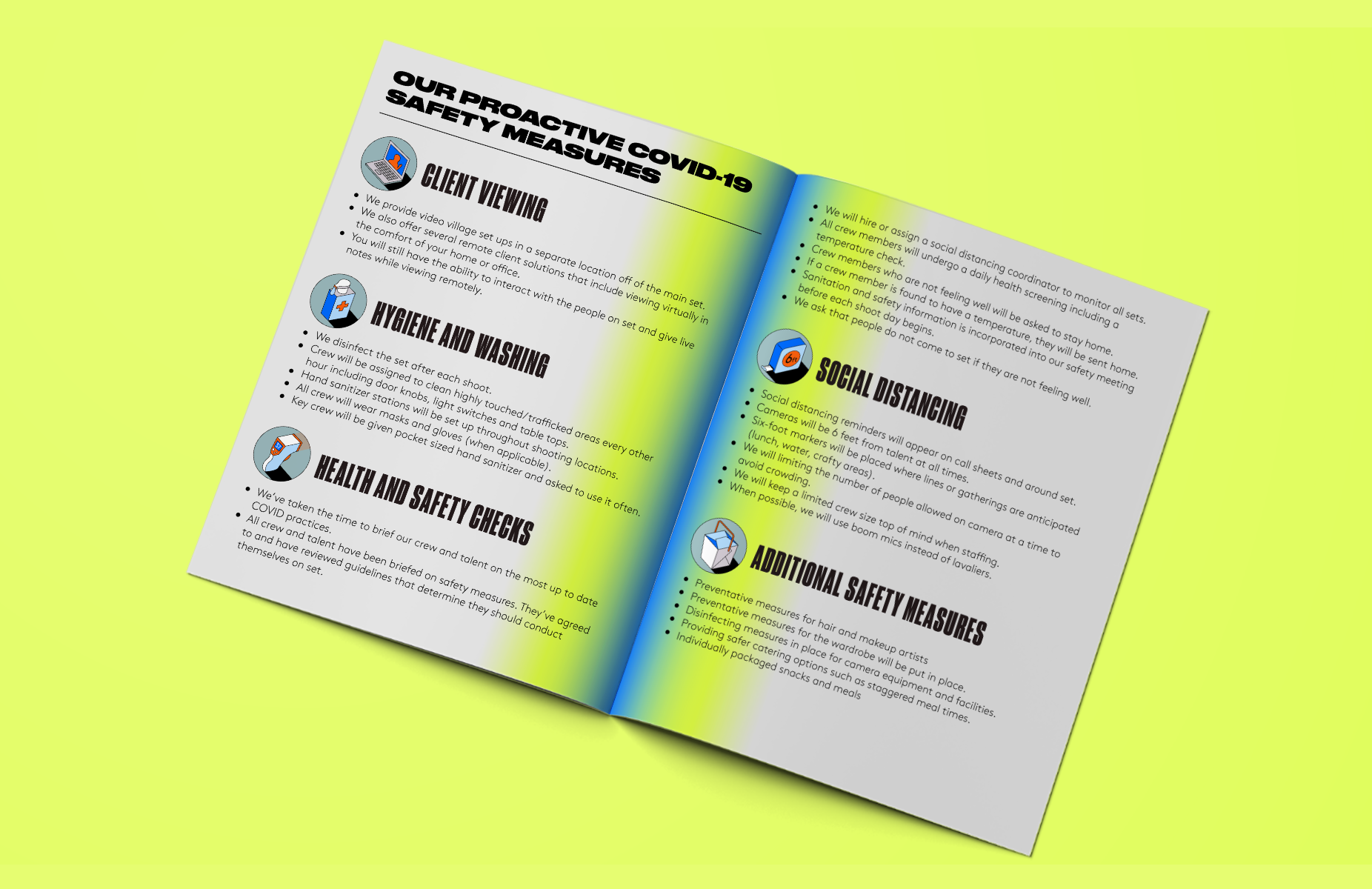 Designed a set of safety precaution icons to accompany the brochure.

World Economic Forum

The World Economic Forum needed an informative, well-designed brochure to bring awareness to their mission of the System Initiative, which is on Shaping the Future of Food Security and Agriculture. 
Agency:

 Lead Designer at Mirror NYC