The World Economic Forum needed an informative, well-designed brochure to bring awareness to their mission of the System Initiative, which is on Shaping the Future of Food Security and Agriculture. 
Agency:

 Lead Designer at Mirror NYC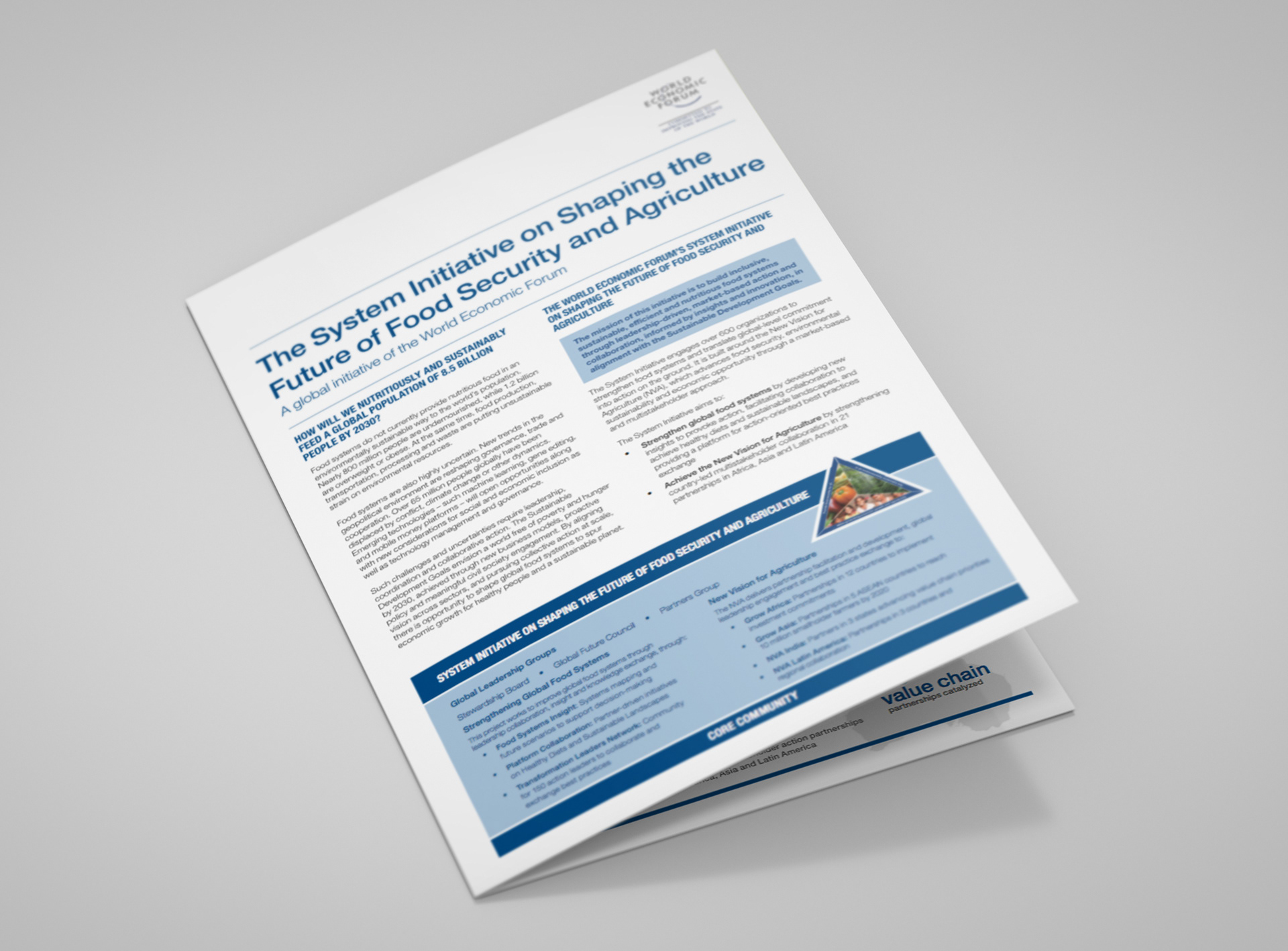 I worked with the client to create a professional brochure that aligns with their corporate branding. Coupled with iconography I created, the dispersed infographics throughout the layout help to create better readability.