Puma came to our agency to redesign their Kith-exclusive Tsugi Shensei sneaker launch. The initial campaign features The Weeknd, however, Kith wanted a new set of collateral that was more in-line with their "artsy" image. I worked with the Creative Director to redesign Puma's campaign — removing The Weeknd as the focal point, and focusing on Tokyo as the main inspiration. 
Agency:
 Lead Designer at MIRROR NYC,
Creative Director:
Angela Brugioni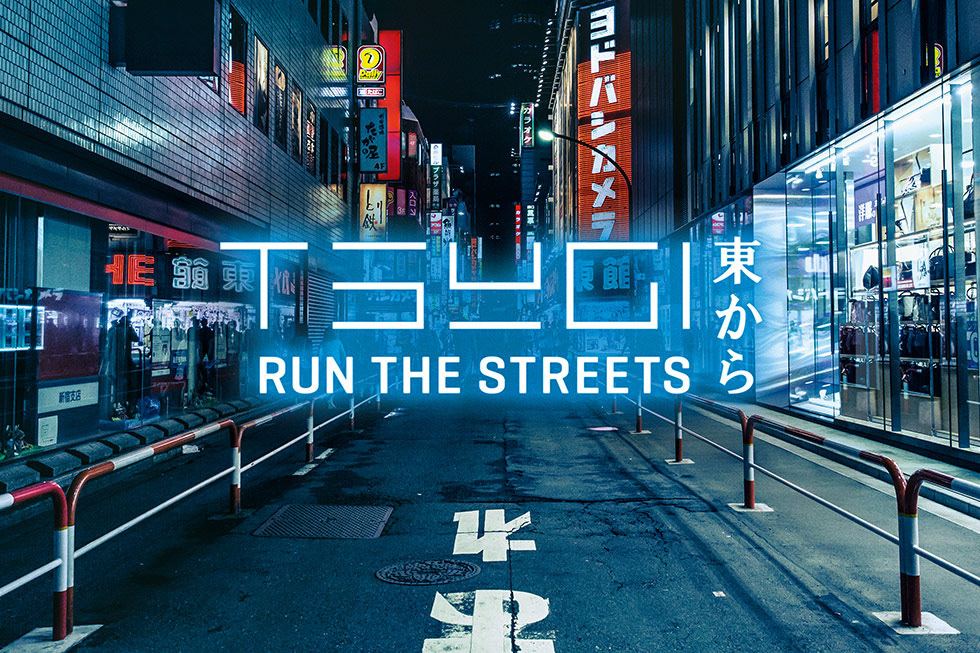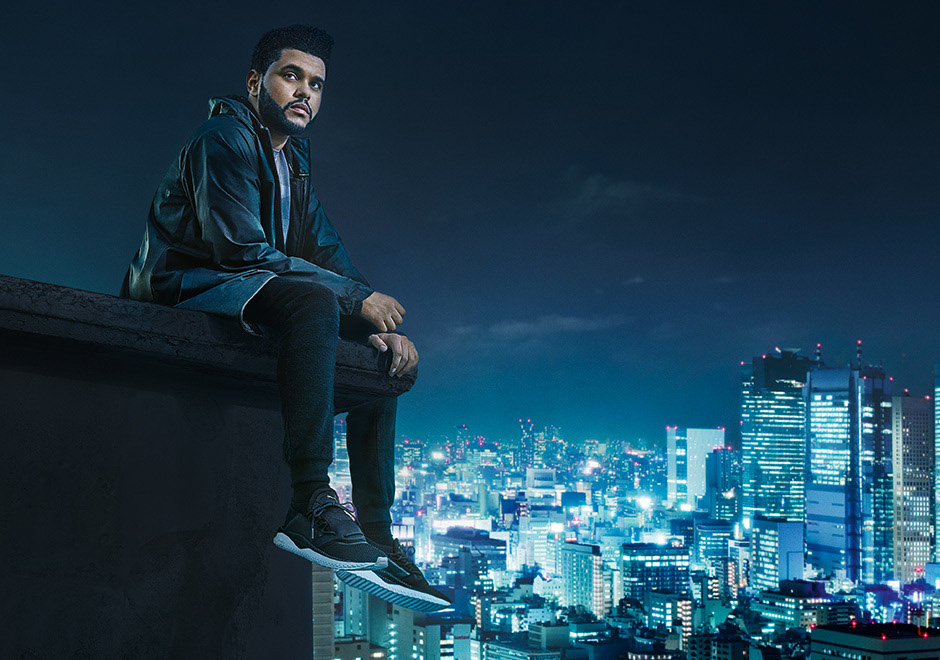 I worked with Puma to recreate a version of their Tsugi Shensei campaign to be Kith-exclusive. By taking a more conceptual approach, the neon Tokyo lights became the main focal point of this campaign. We worked with Kith to recreate a series of photos that were minimalistic, and shot against a dark concrete floor with florescent lights to create an atmosphere reminiscent of Tokyo's mysterious nightlife in a neon-noir style.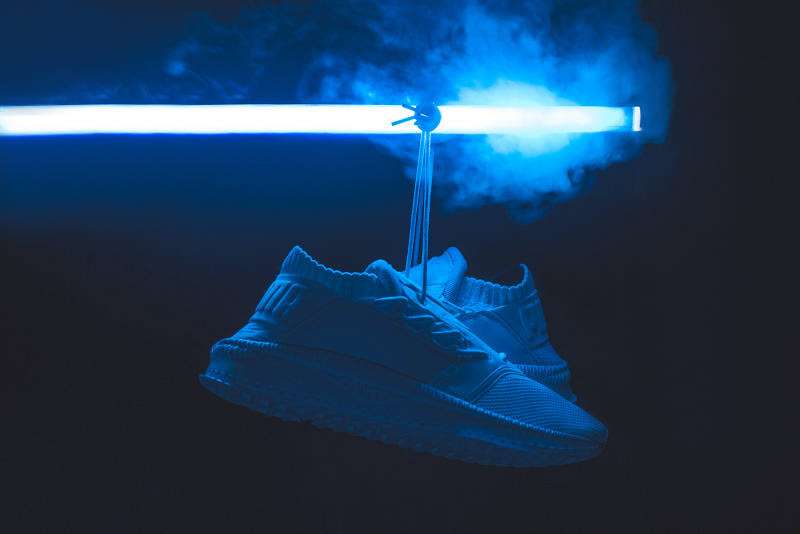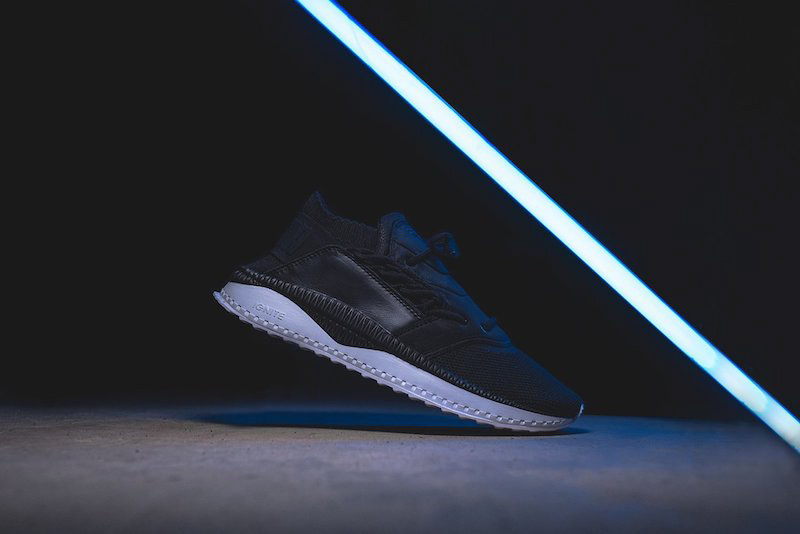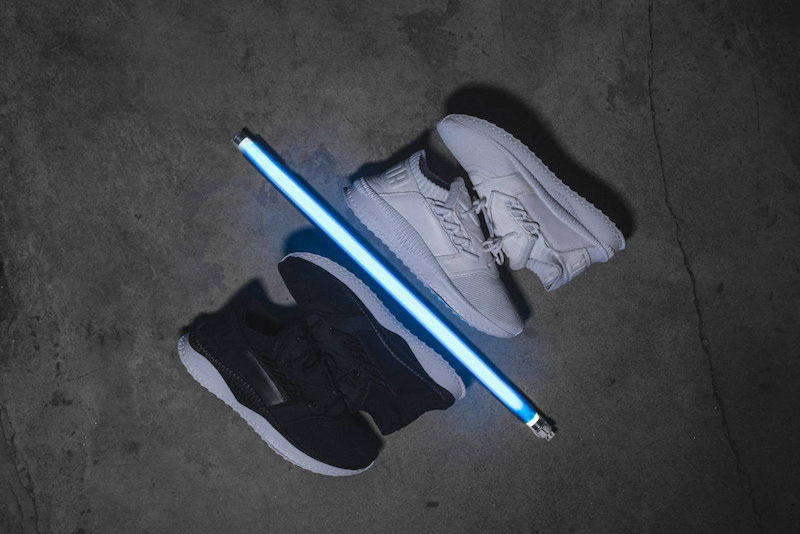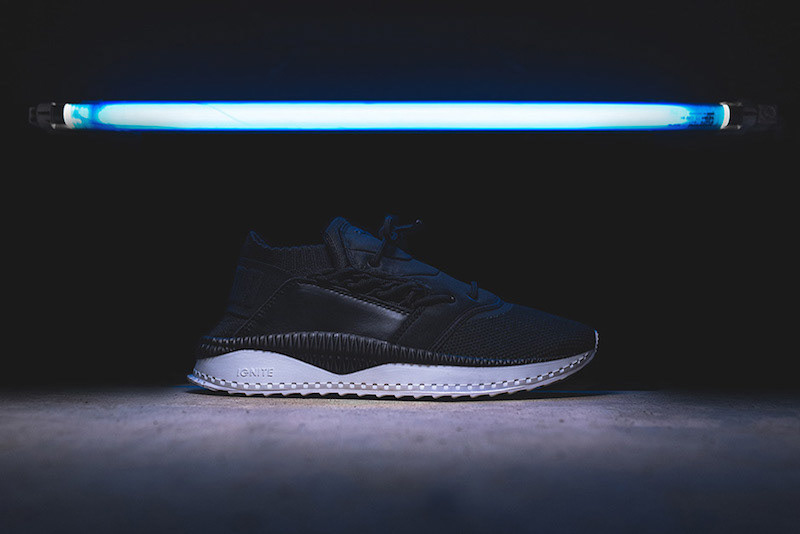 Working with our new campaign imagery as inspiration, I created a series of spatial renderings integrating our photography into a retail experience that spans across Kith's stores in Manhattan, Brooklyn and Miami. Kith's shoe launches draws a huge line to the store, and we worked with our production team to create an experience that was memorable and attention-grabbing. These include using sleek black vinyl wrapping and florescent tubing to reflect intense blue light across all the rooms.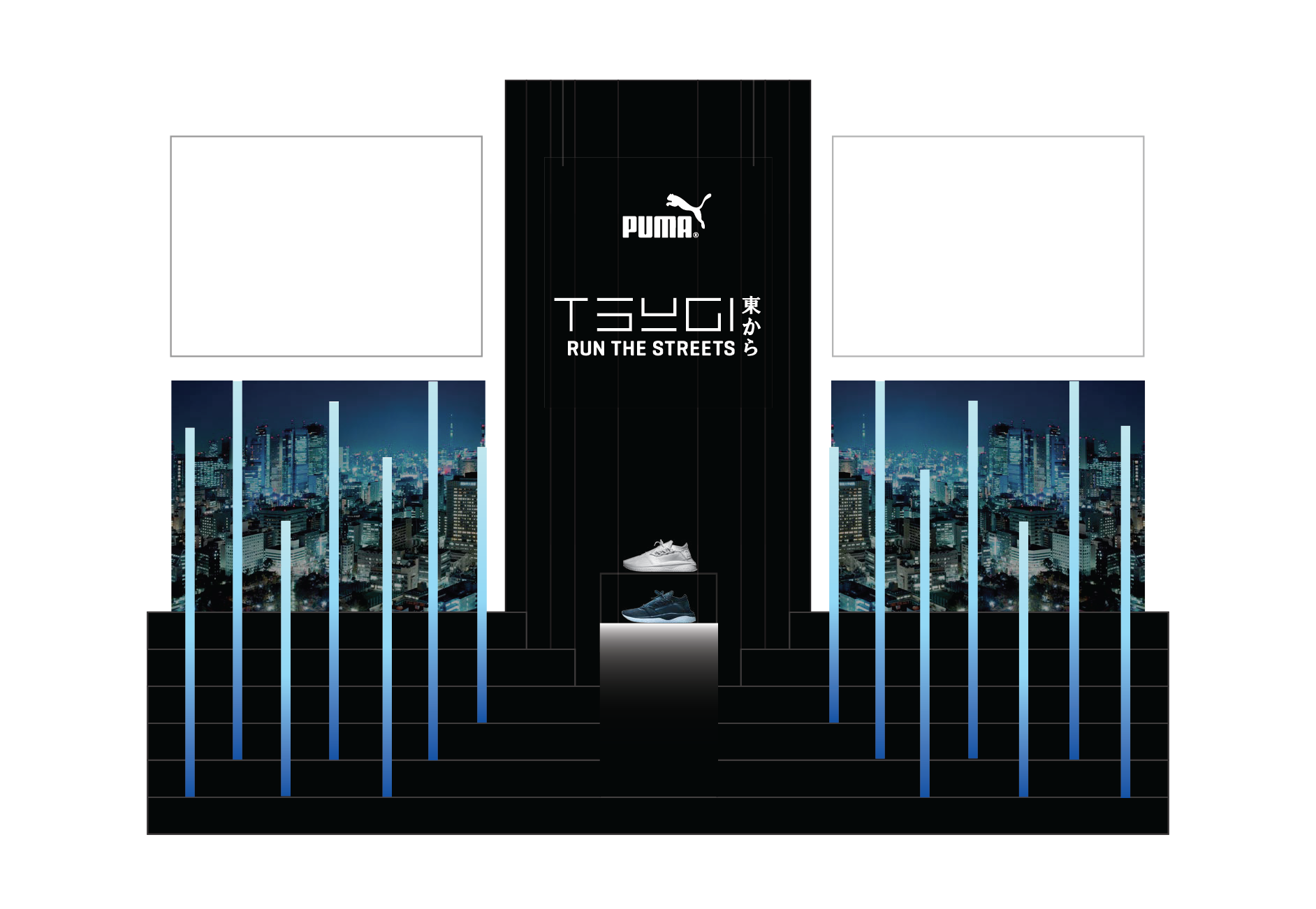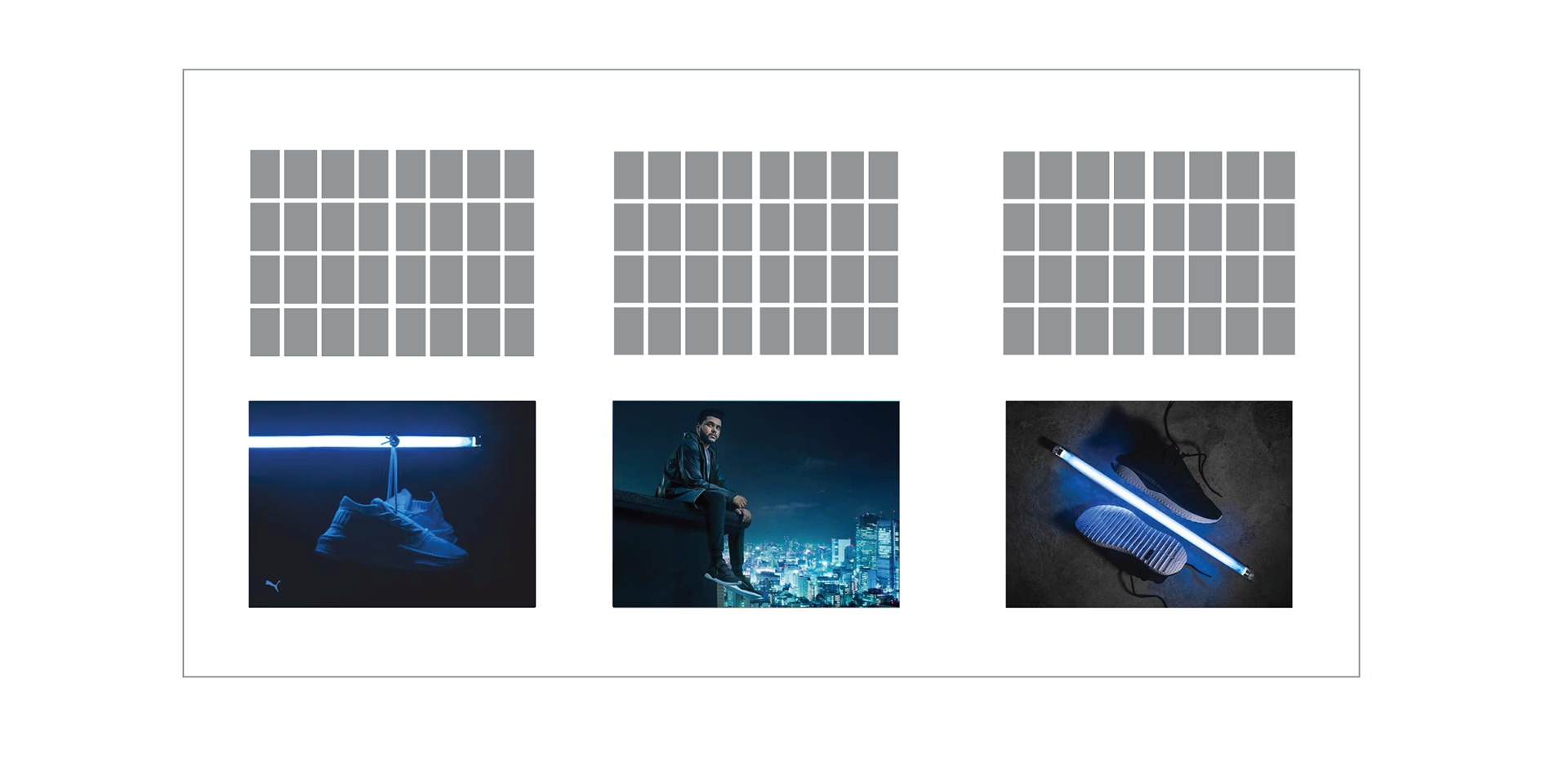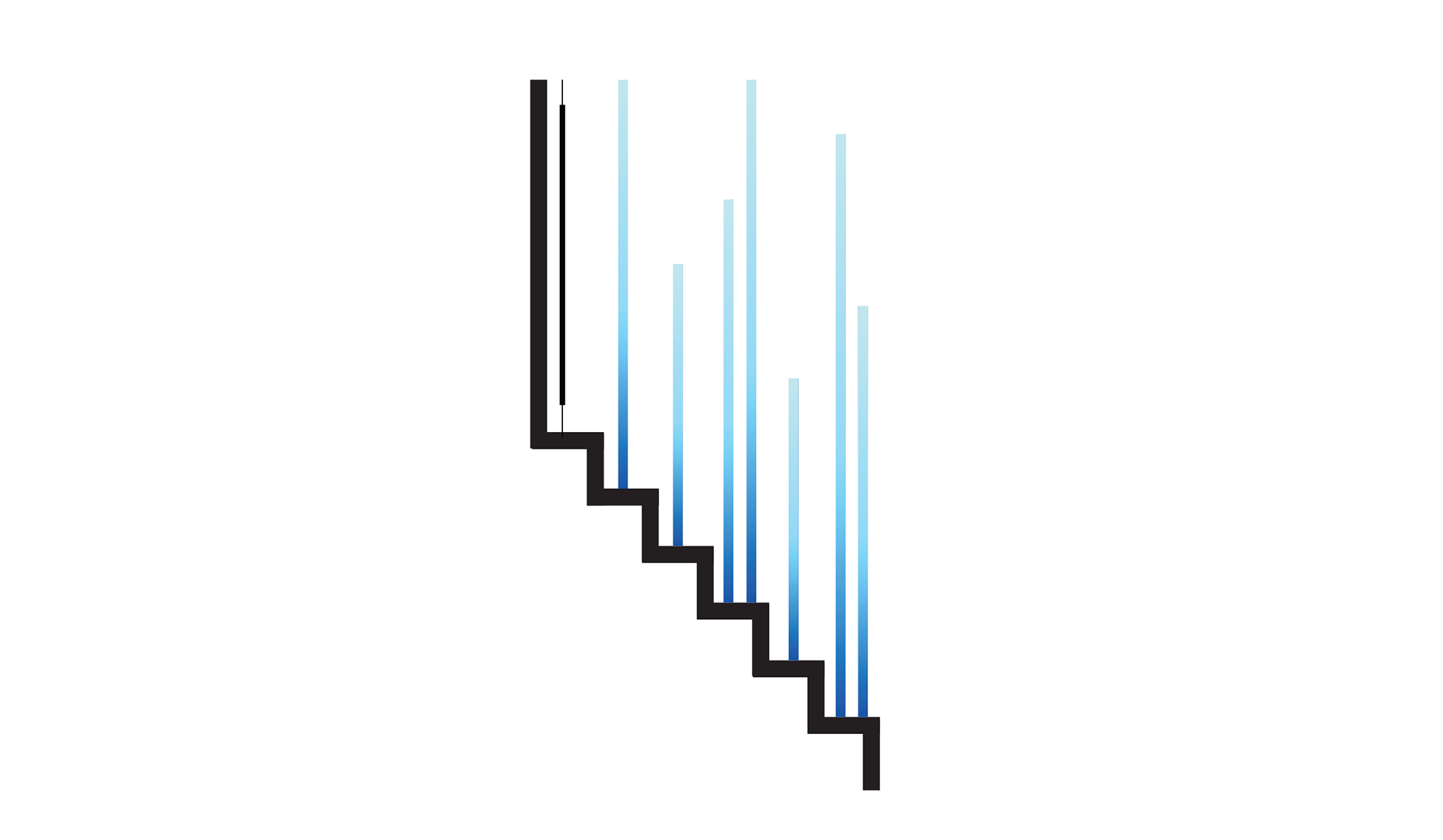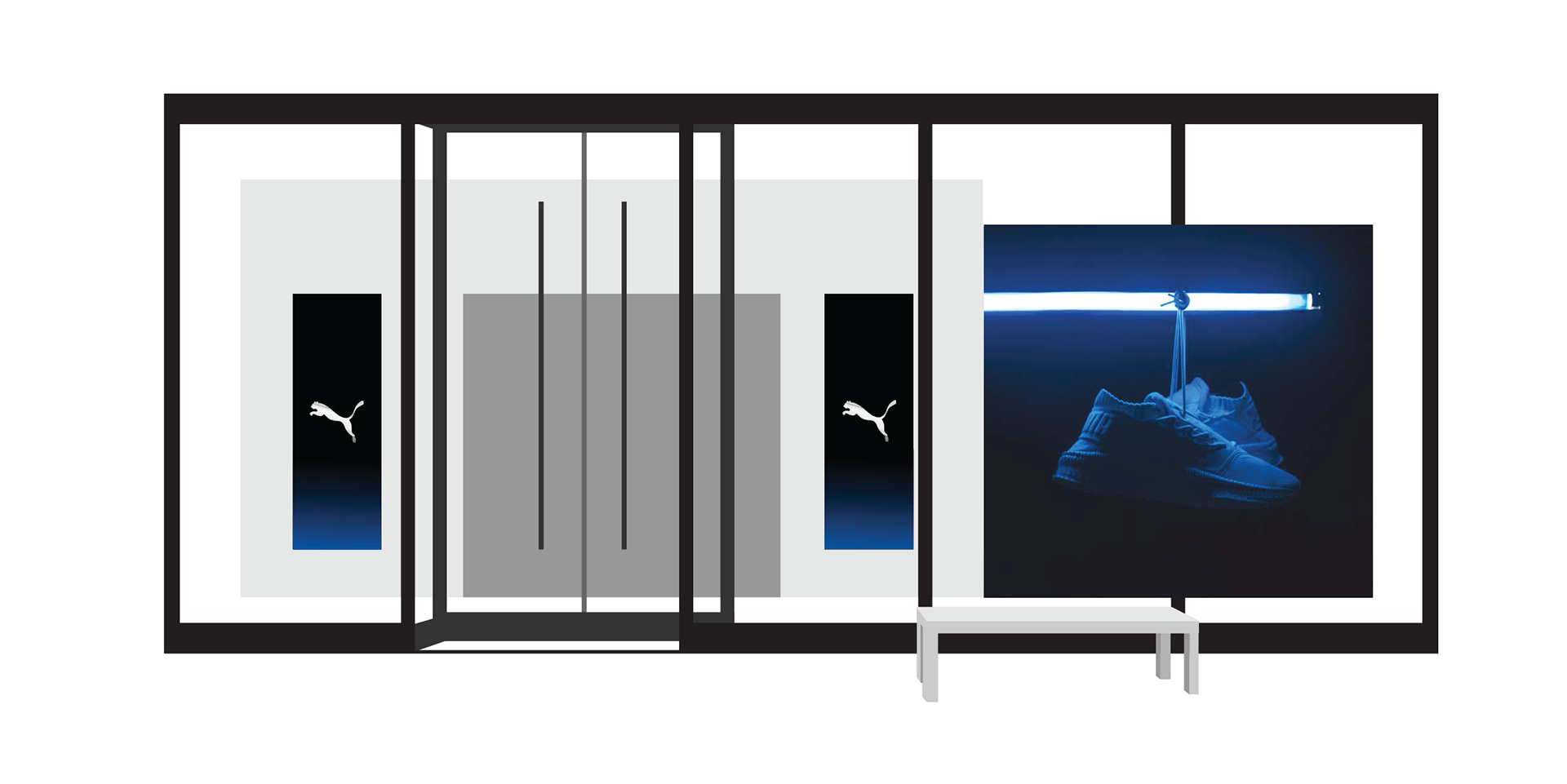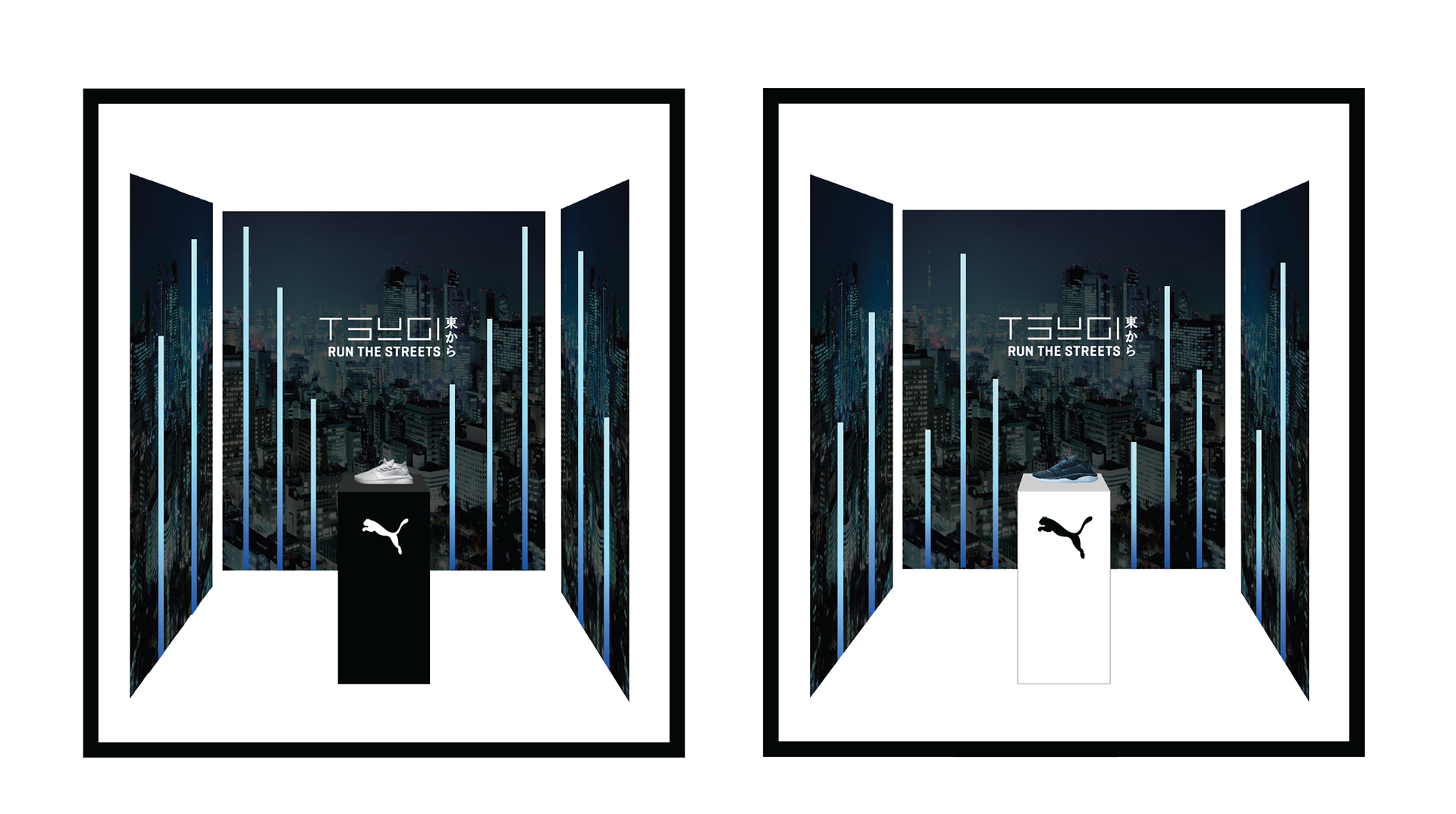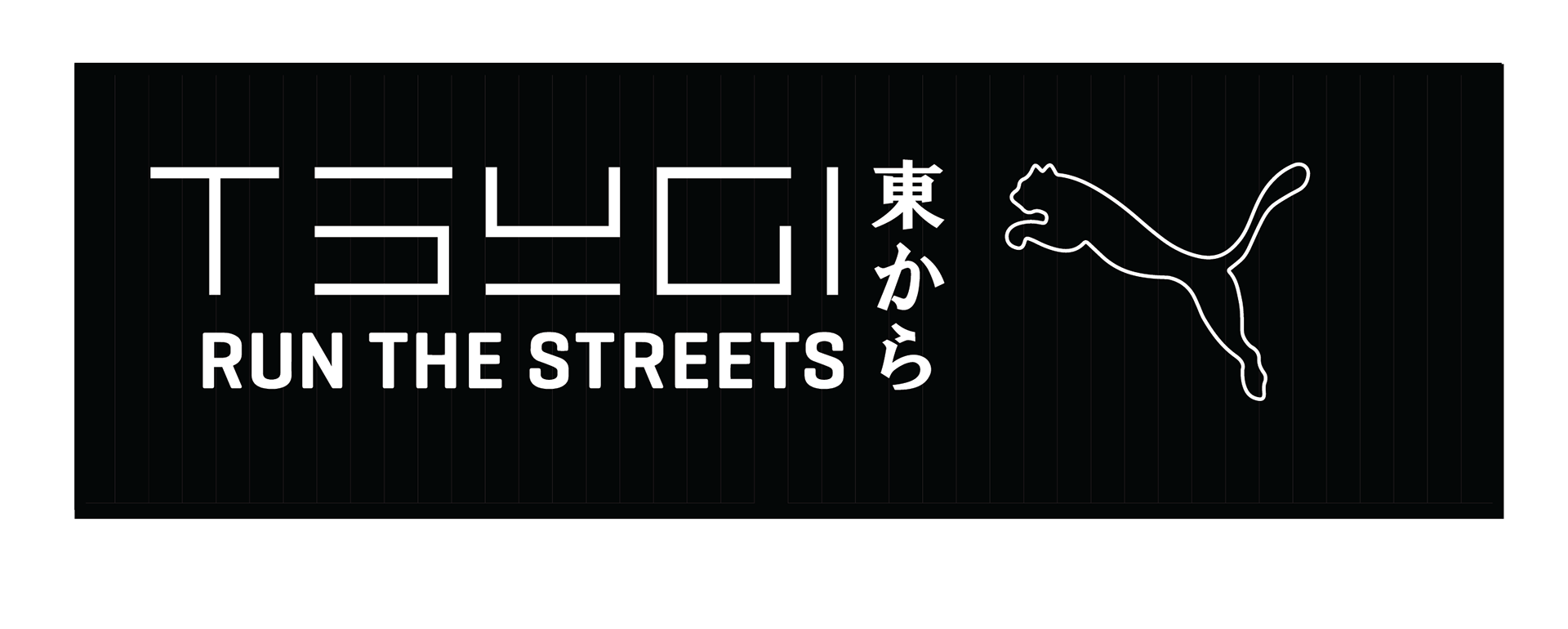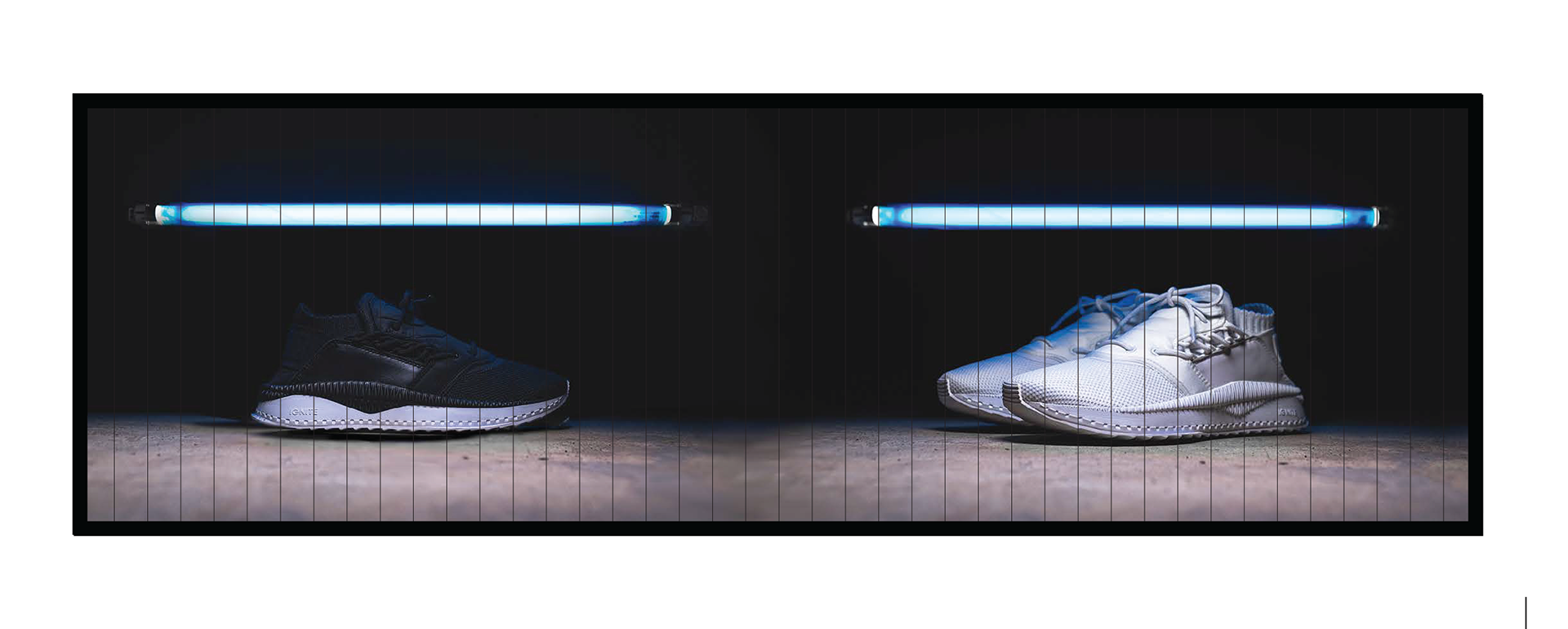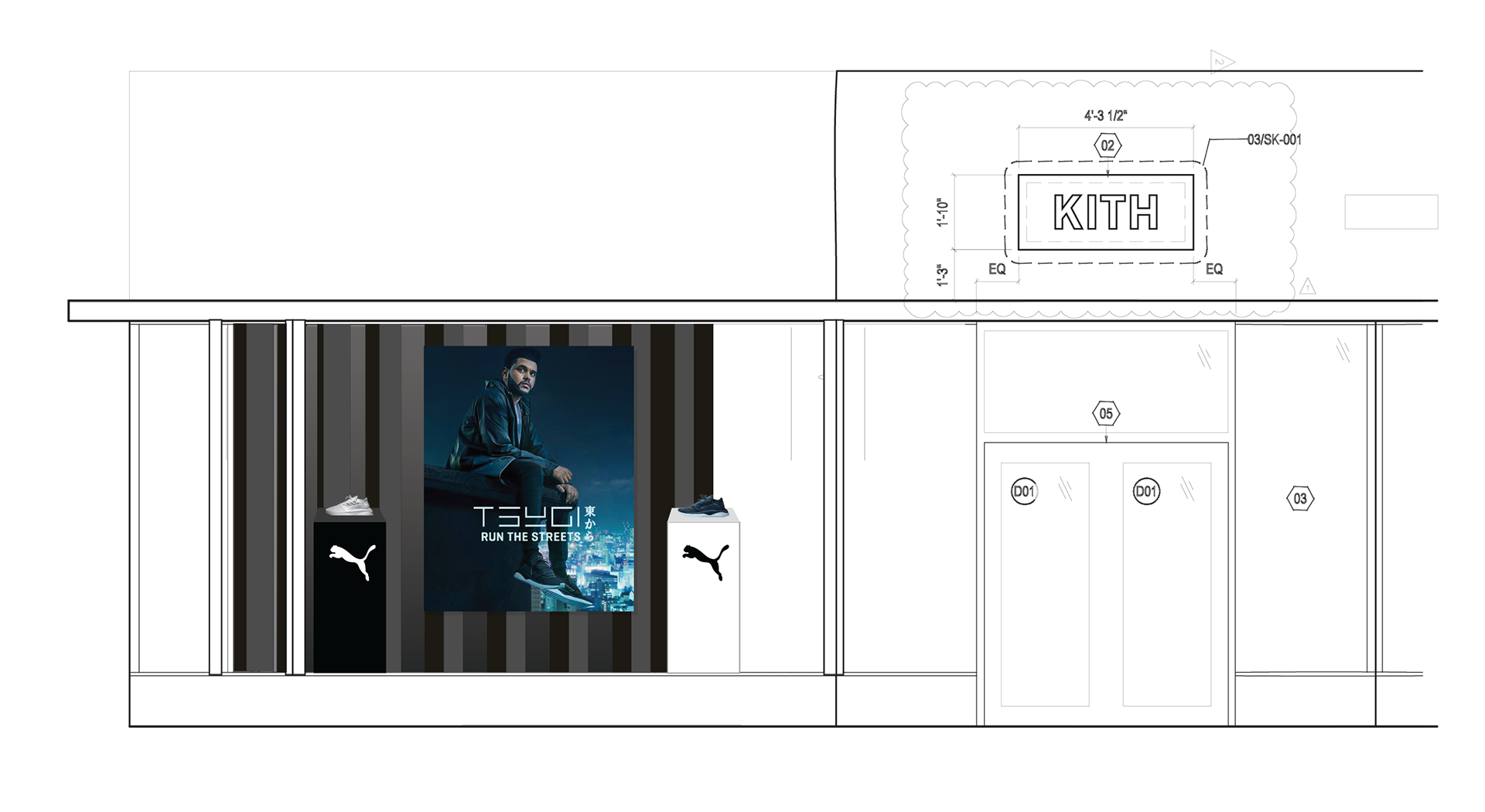 Working with a production team, we brought the campaign to life in all of Kith's retail stores in Manhattan, Brooklyn and Miami.