Designing for Macy's Special Projects includes a unique variety of work ranging from holidays, corporate events, cause marketing and the wedding & gift registry. As a freelance designer, I worked with the department to help art direct photo shoots for national campaigns, and to design an intensive body of work that includes postcards, look books and digital ads. 
Created:

 In-house at Macy's.
Macy's has been a national founding sponsor of the American Heart Association's Go Red For Women® campaign, the nationwide movement that celebrates the energy, passion and power of women to band together and wipe out heart disease.
As the lead designer/art director, I worked across different platforms to create a national campaign that ran from January to February 2018 on print, digital (social media, website, online ads), and the NYC Herald Square Jumbotron to promote the sale of the Red Dress pin, as well as bring awareness to the cause.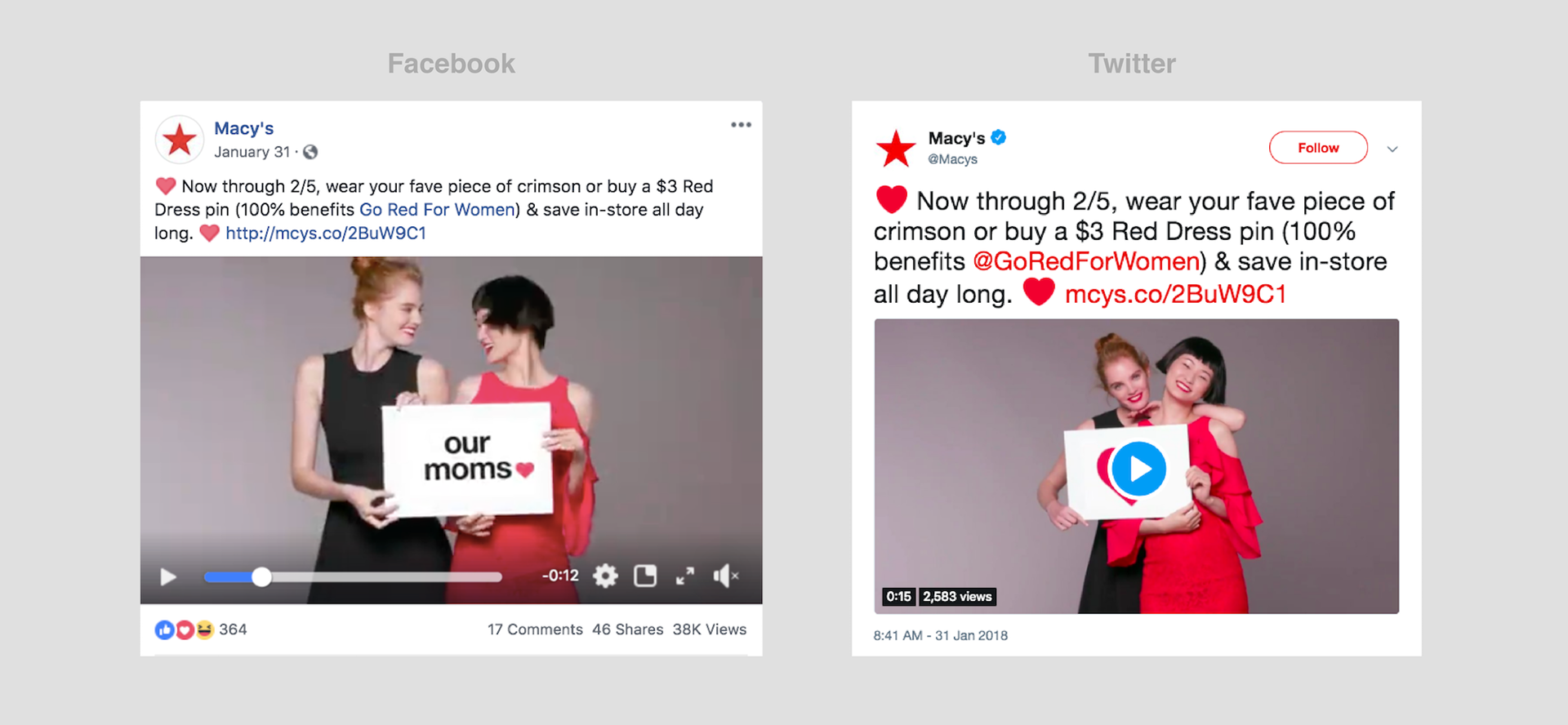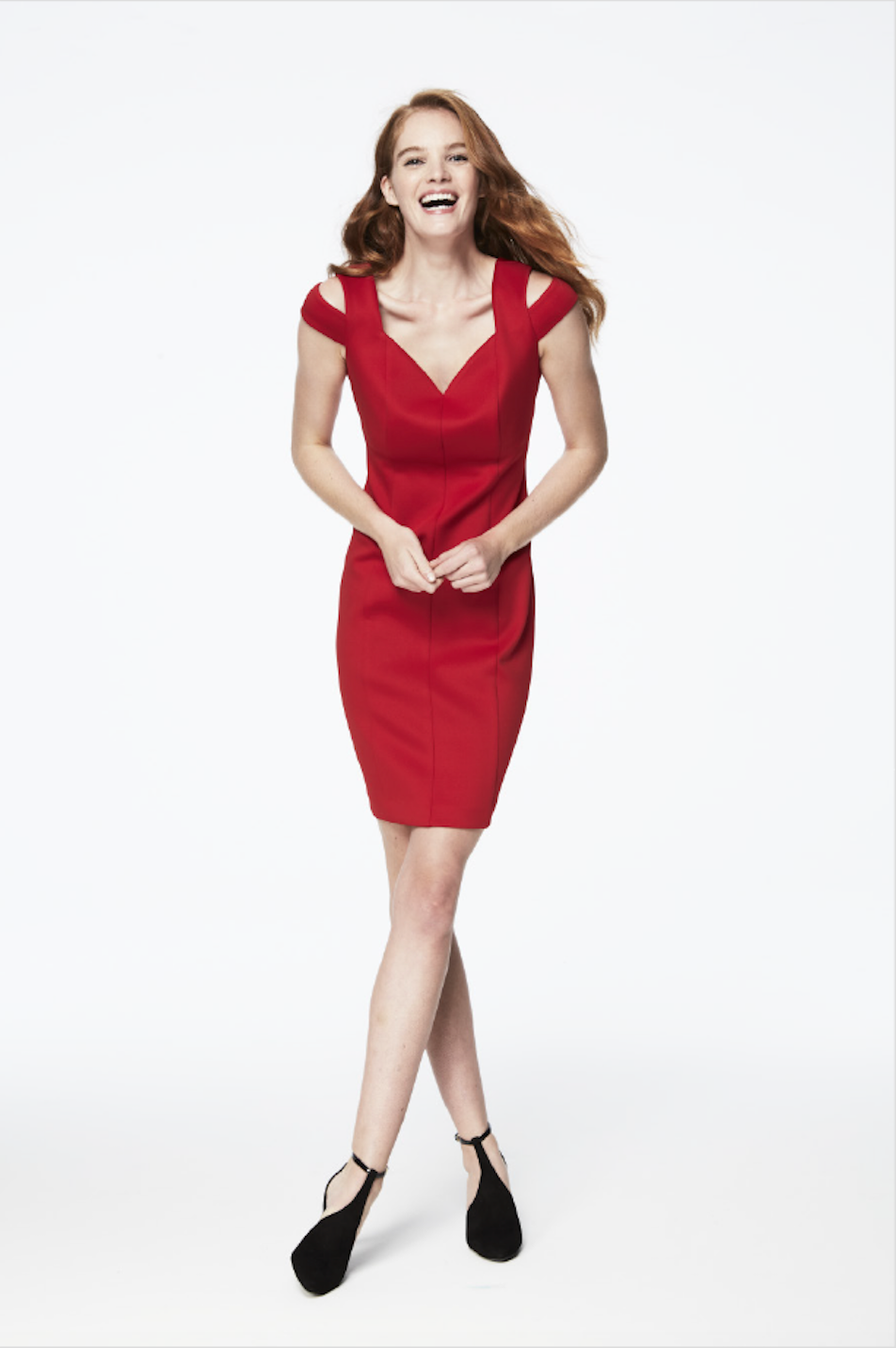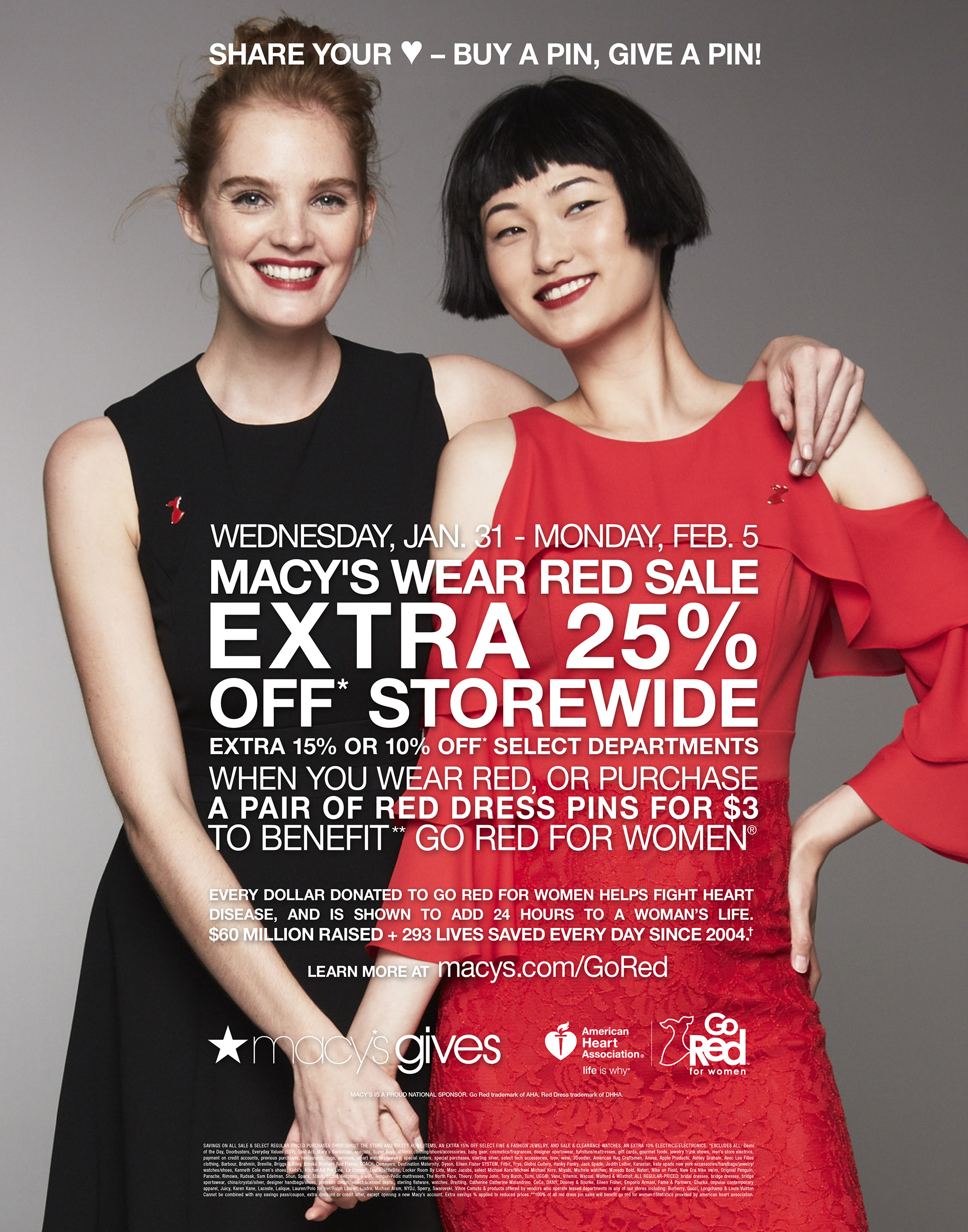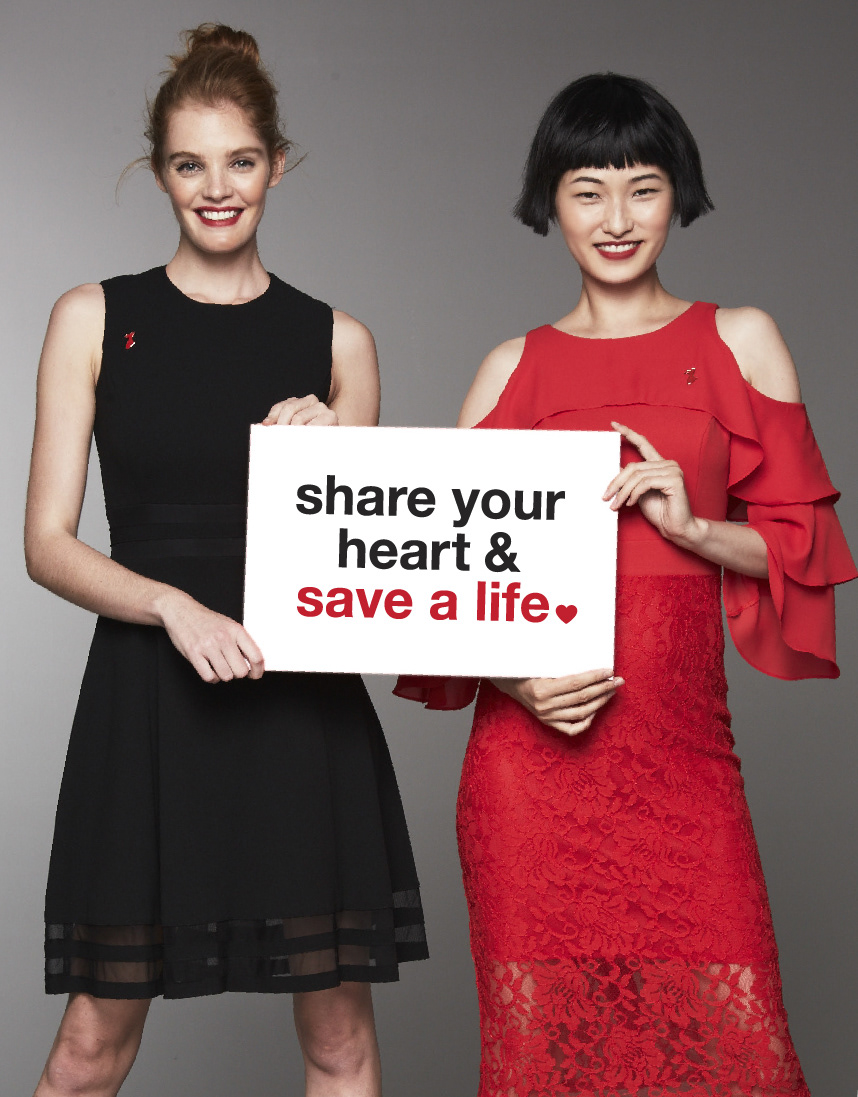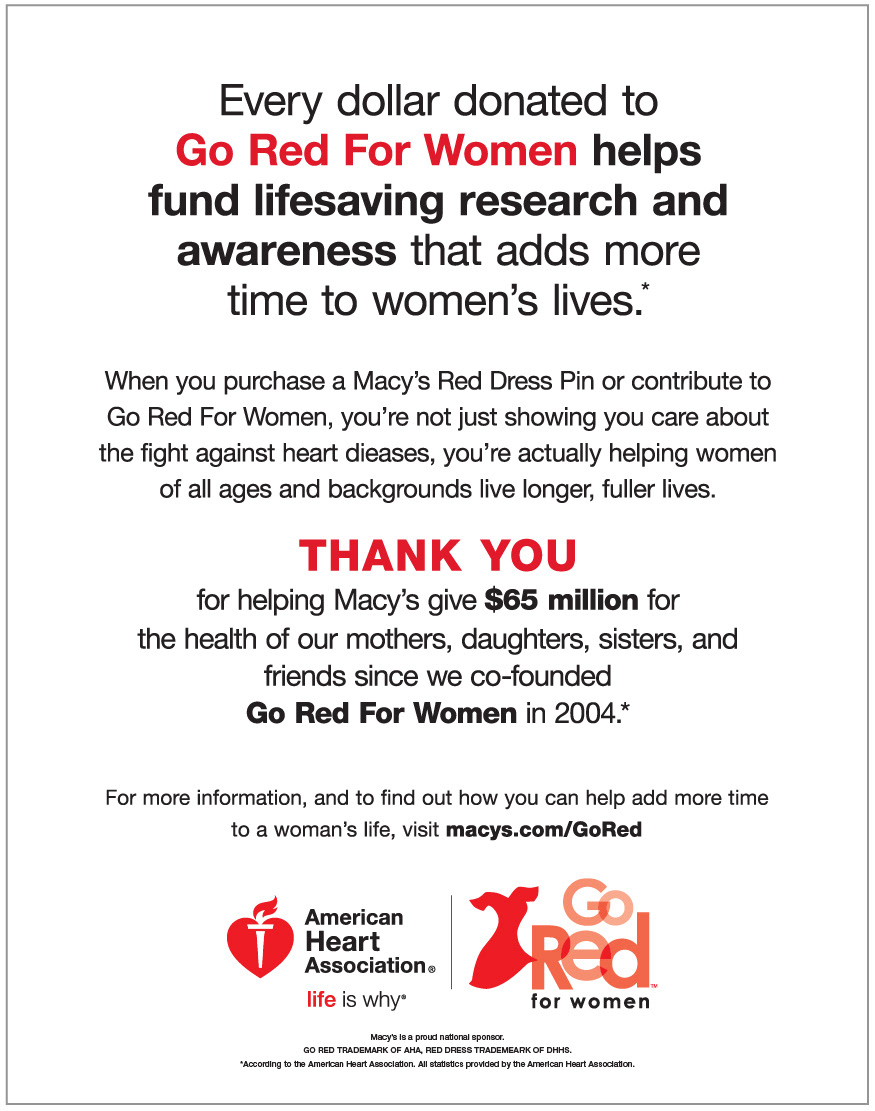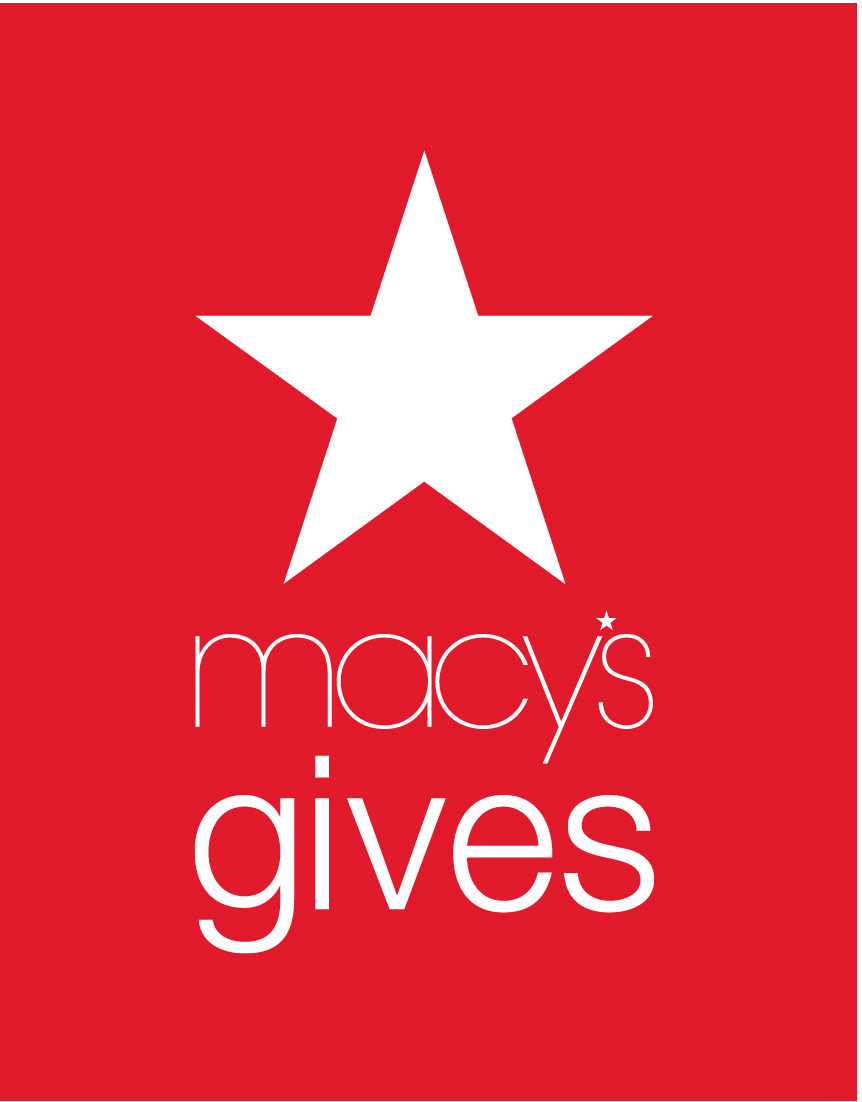 Designed and assisted with art direction a variety of different lookbooks and mailers for Wedding & Gift Registry.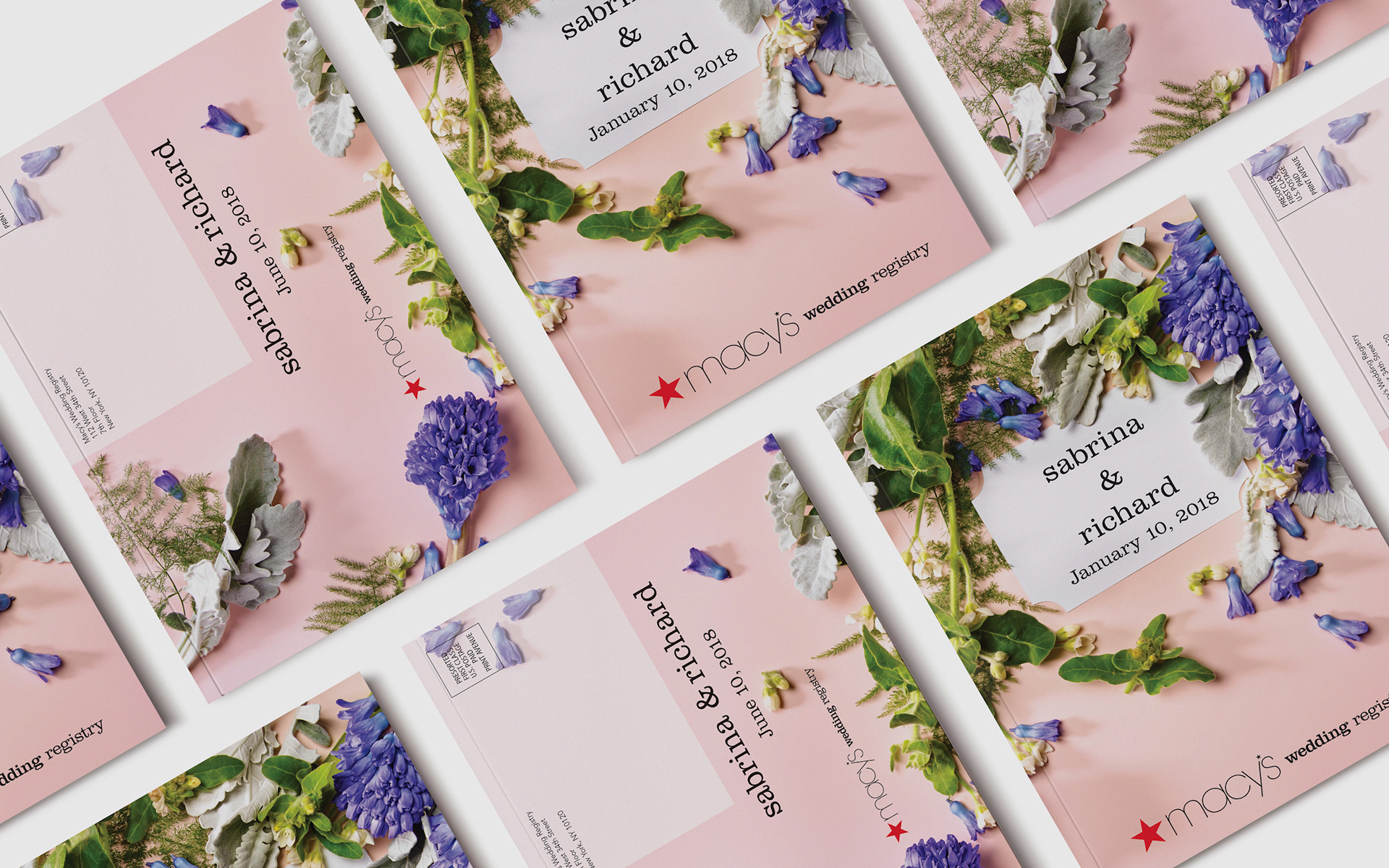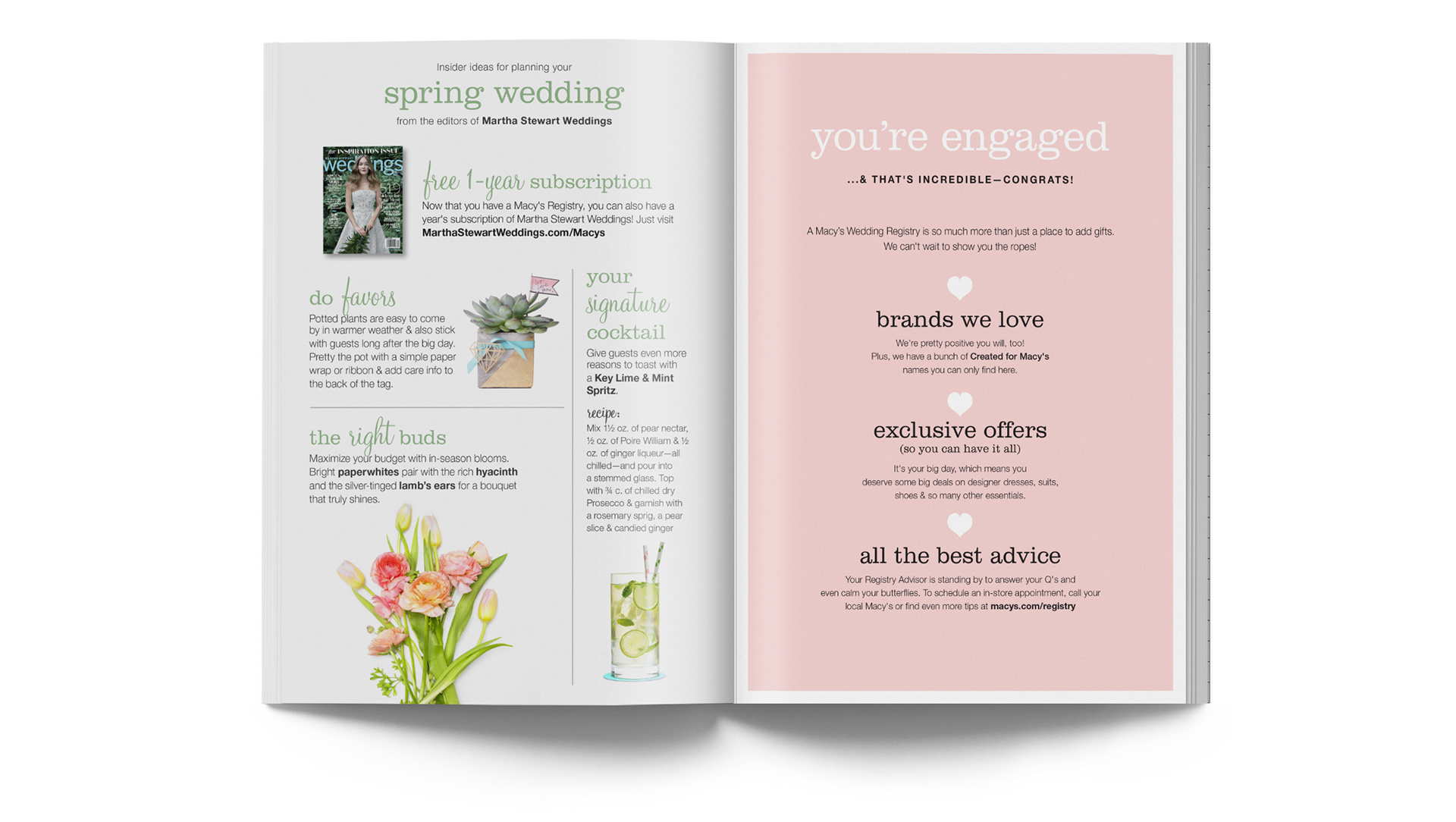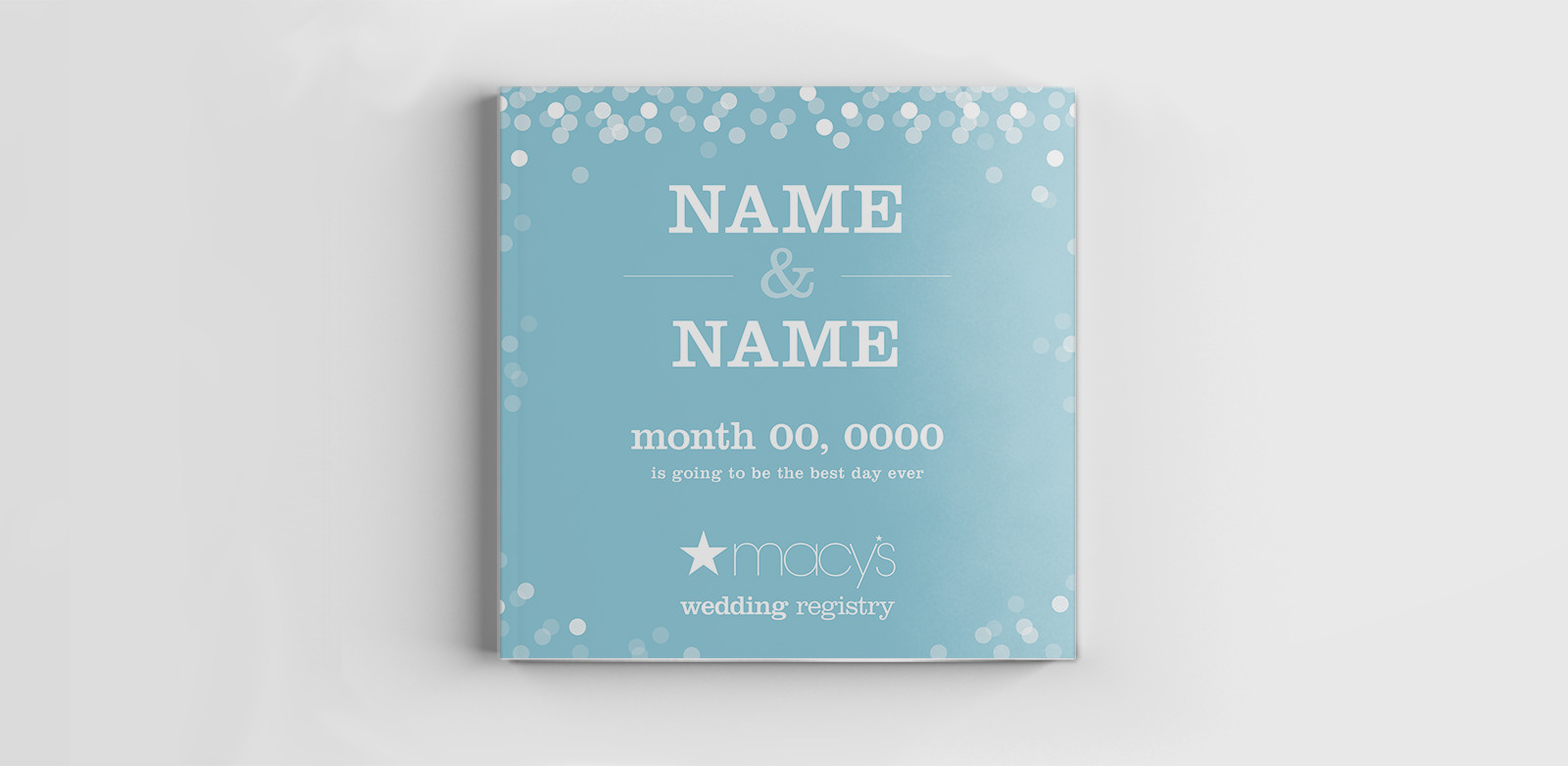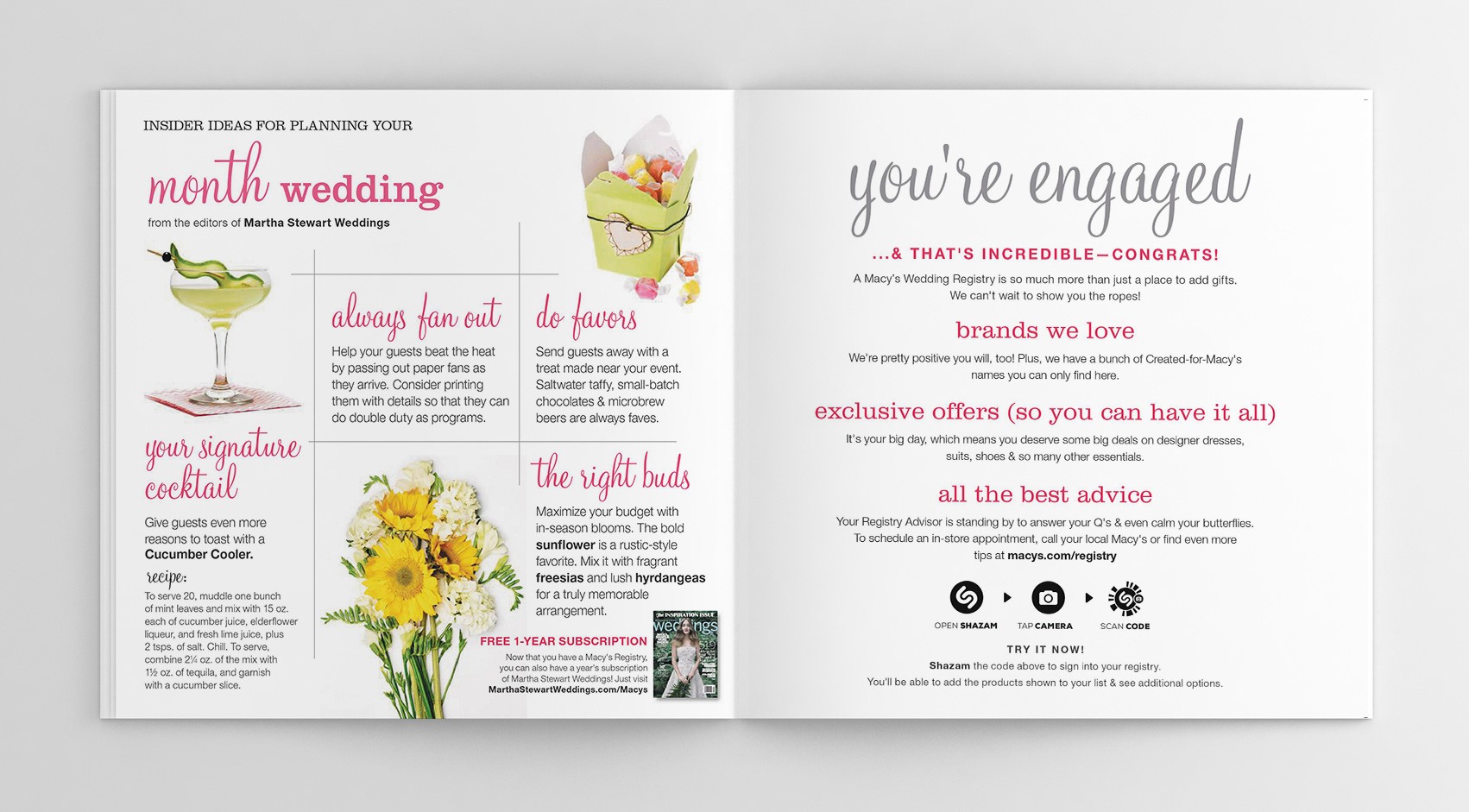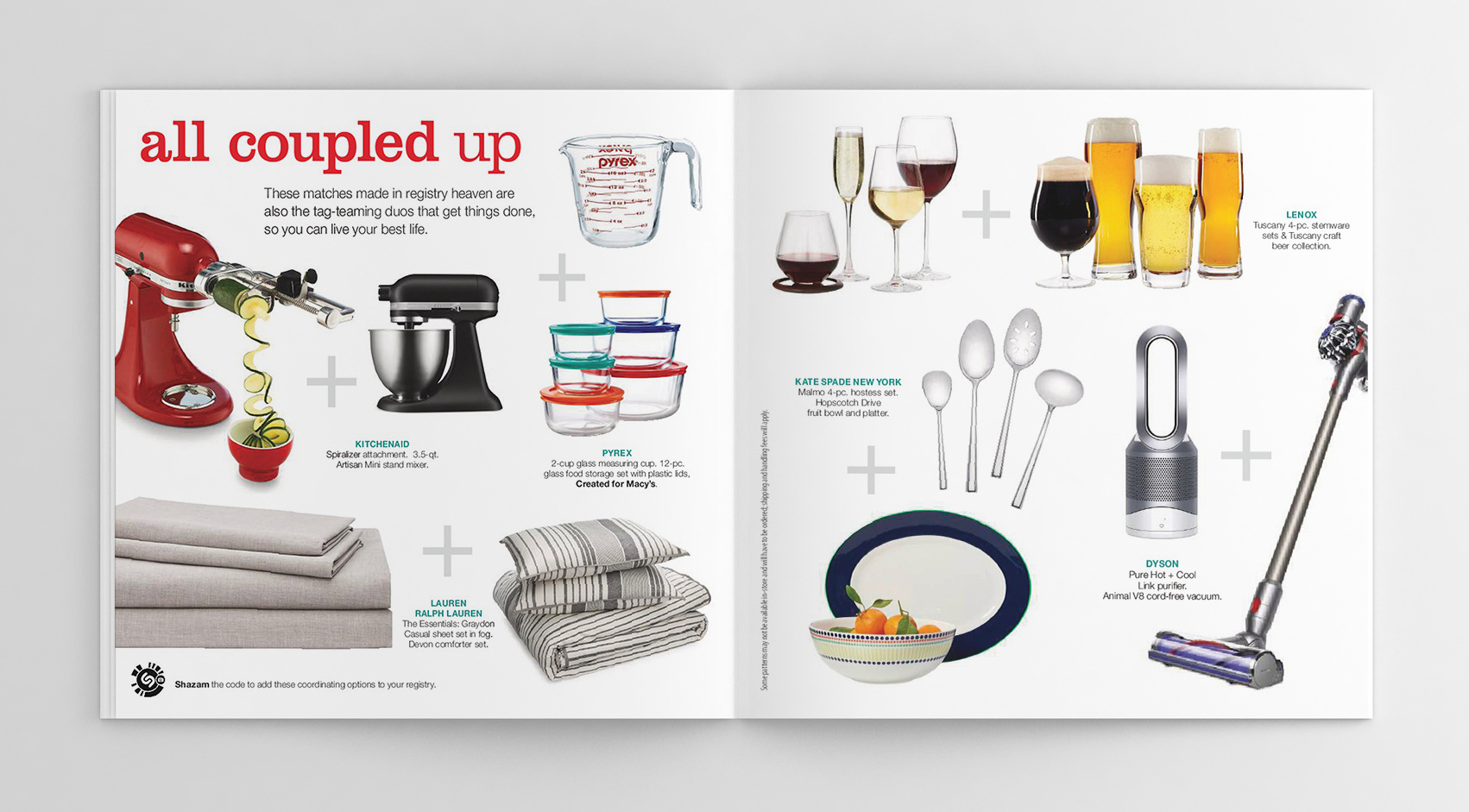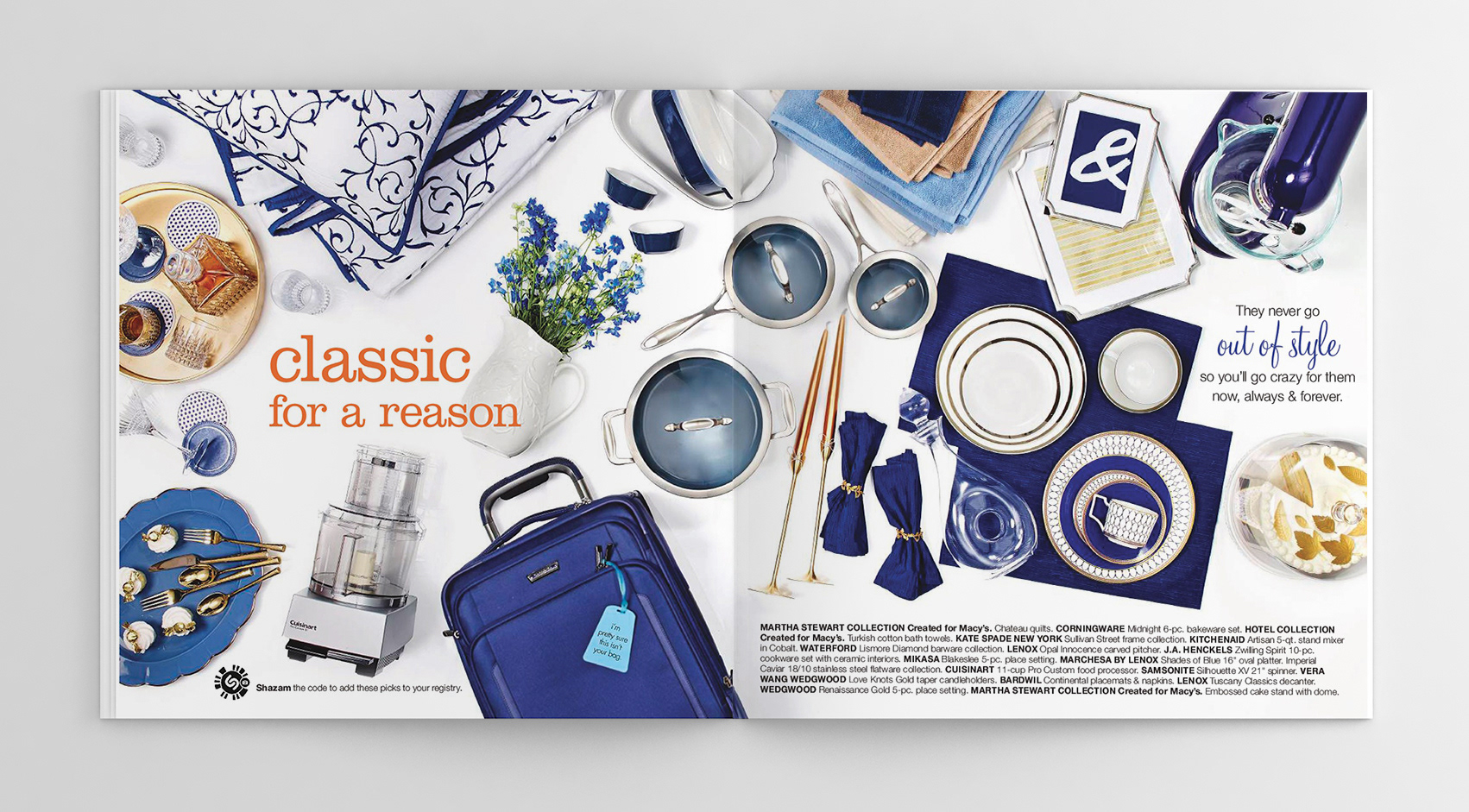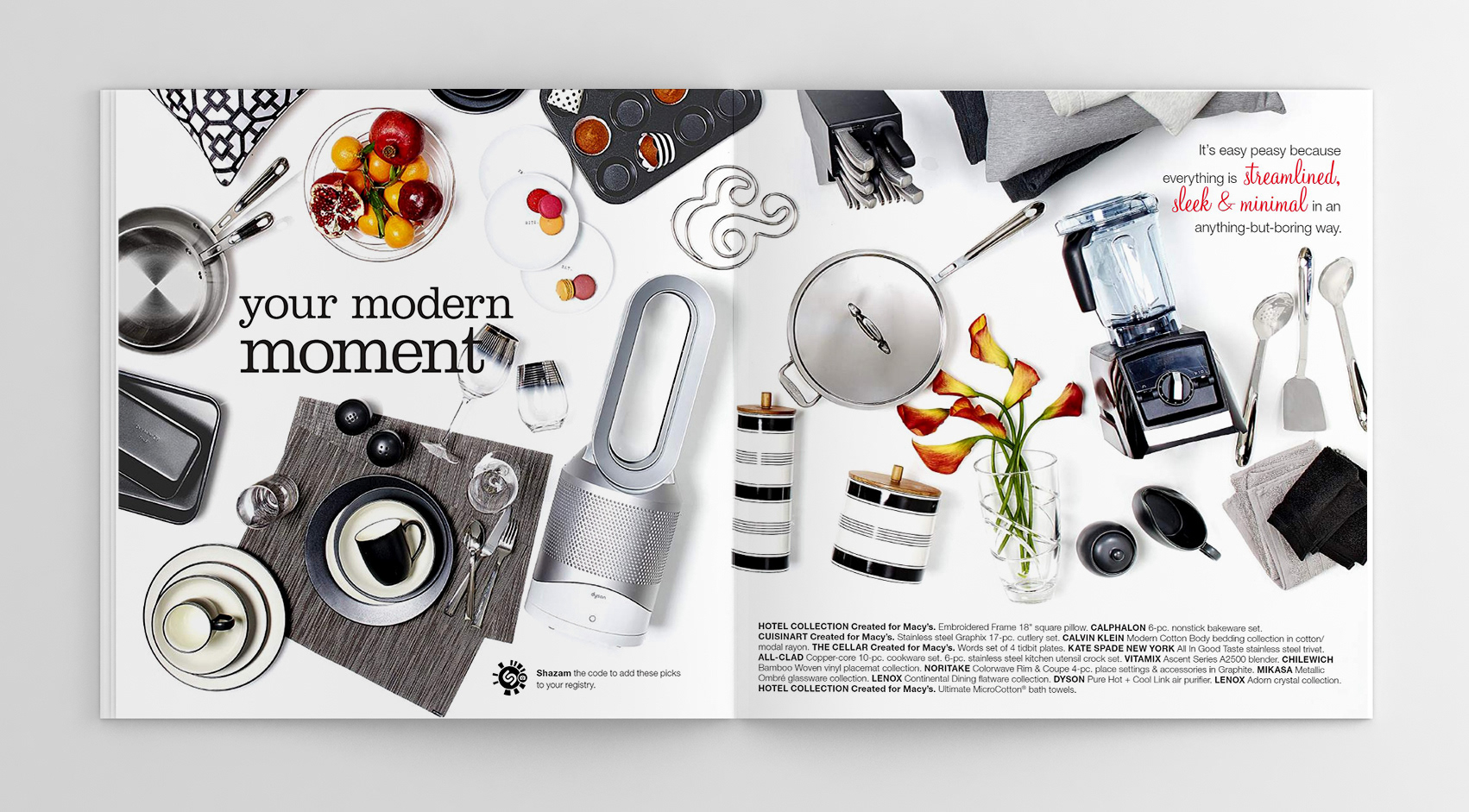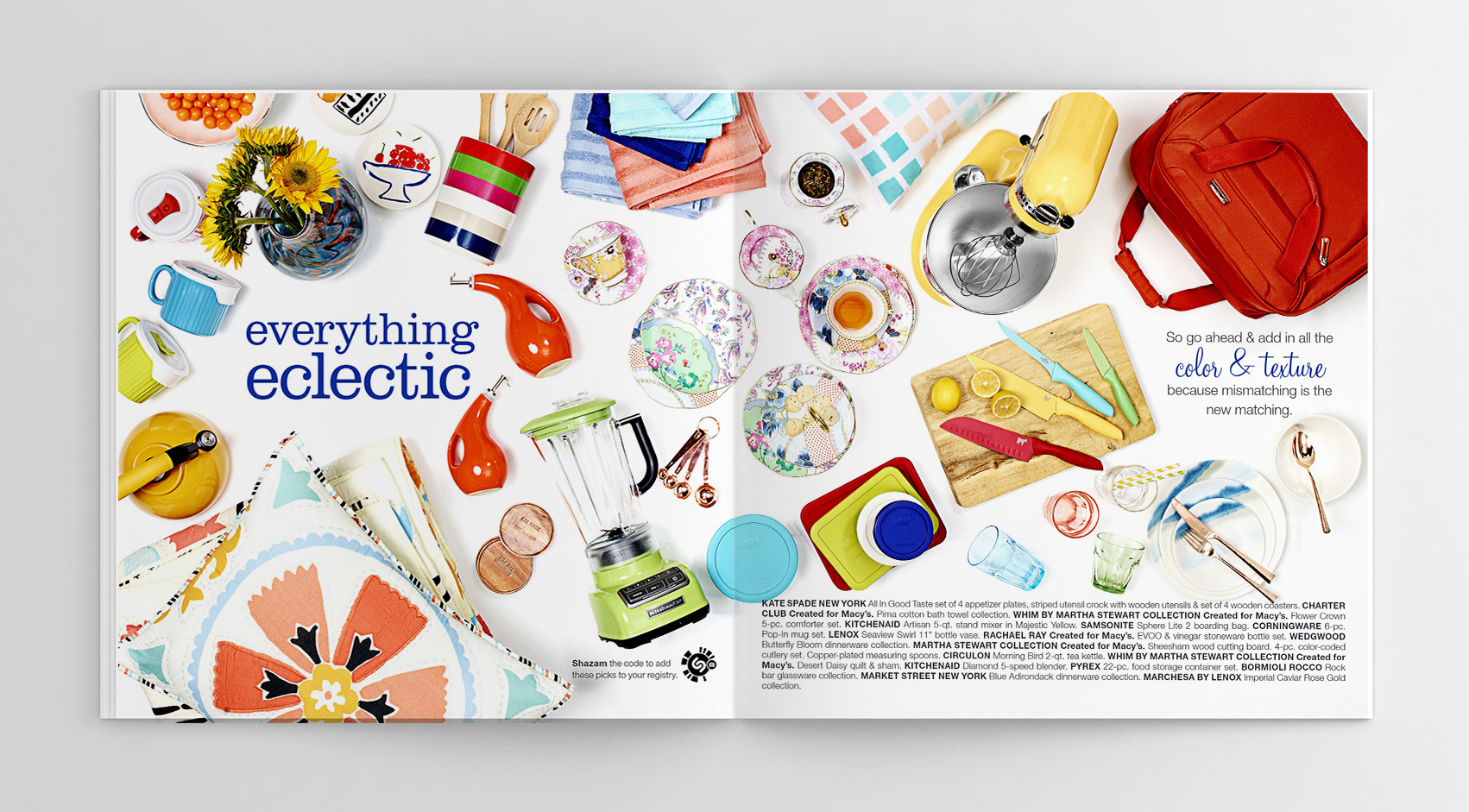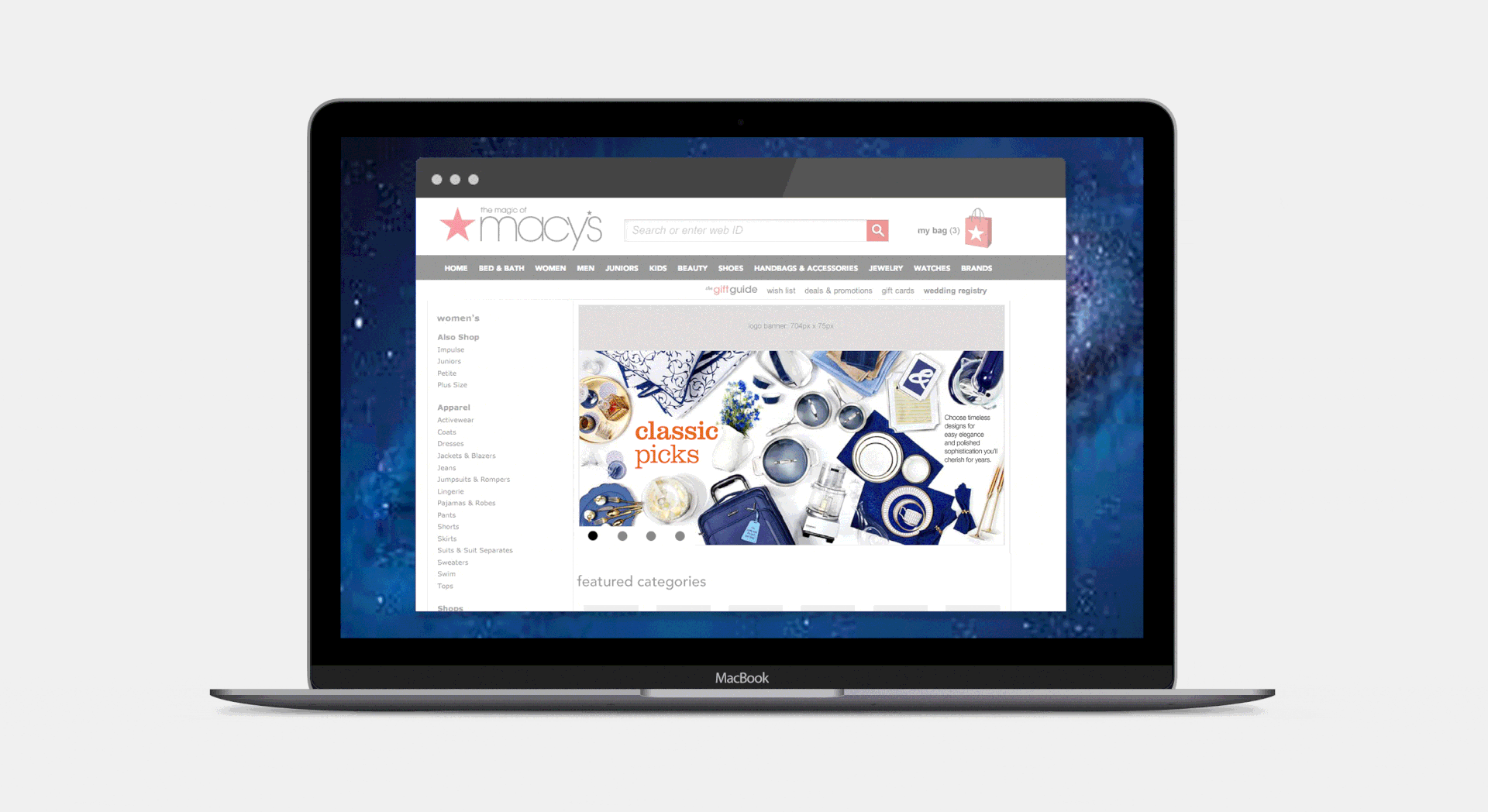 Postcards created to advertise various seasonal sales.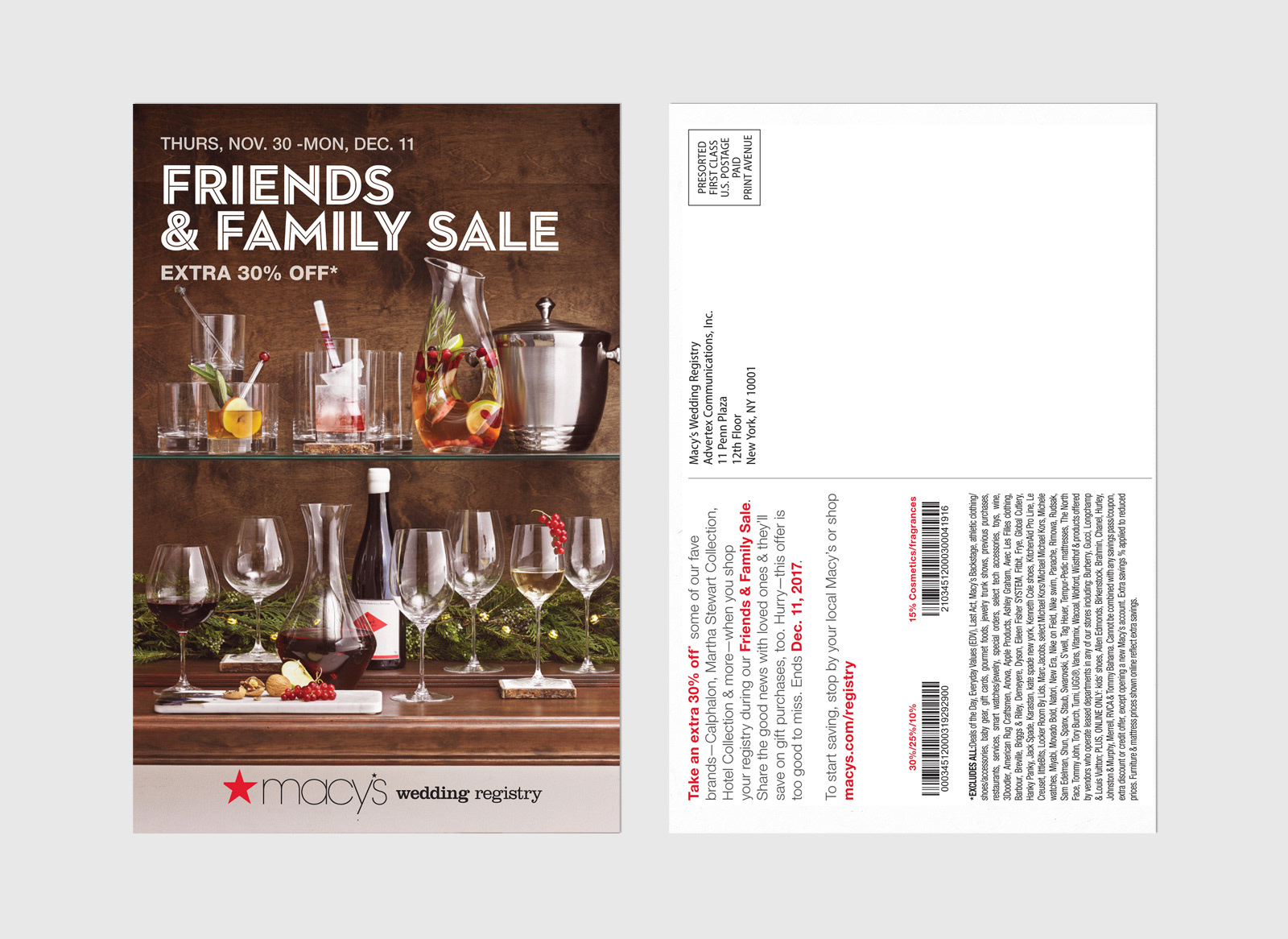 Newspaper ads to promote various causes and holidays that appeared in major newspapers such as The New York Times.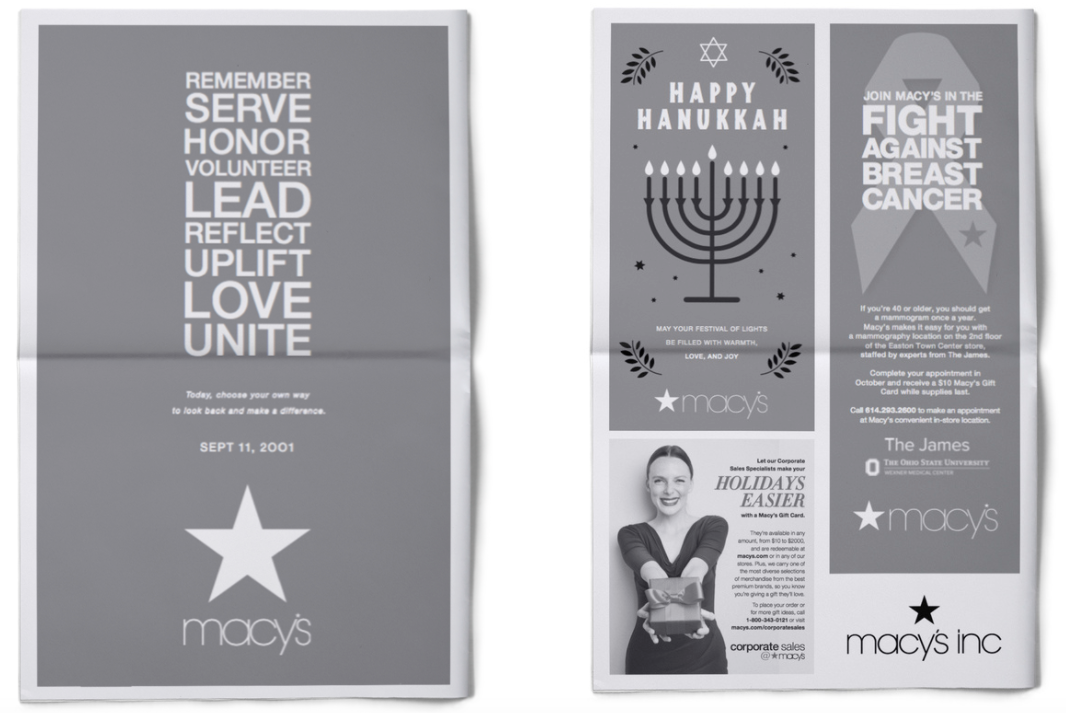 Magazine ads to promote various Macy's corporate sales, events and "salute" ads.