Converse needed a simple and intuitive mobile-friendly RSVP form to email their guests about attendance and collect shoe sizes for their Chuck Taylor Experience event in New York City. I worked with Converse to design and code this form using HTML and CSS, which was then linked to a back-end PHP service to collect the data. 
Agency:
 Lead Designer at MIRROR NYC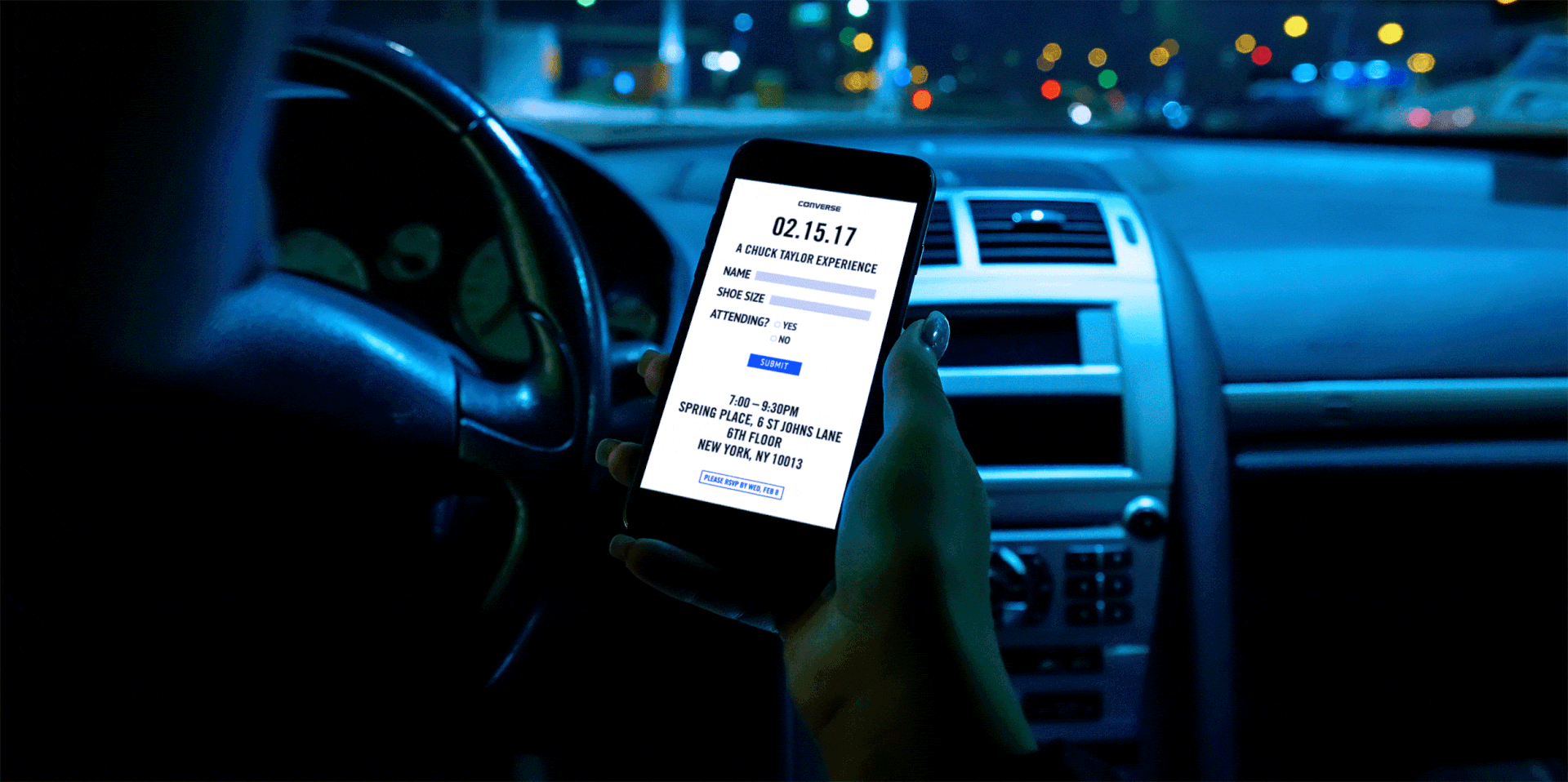 Converse was in need of a strategic way to showcase their collection of Forever Chuck shoes at Kith stores in SoHo, Brooklyn and Miami. Sneaker releases draw in large crowds at Kith and are large-scale designs that help create an atmosphere for customers to feel excited and inspired. 
Using Converse's campaign photos, the goal was to recreate the atmosphere of a retro Havana summer in a 3D experience. I worked with Converse to create an experience that stayed true to both Converse's and Kith's aesthetic.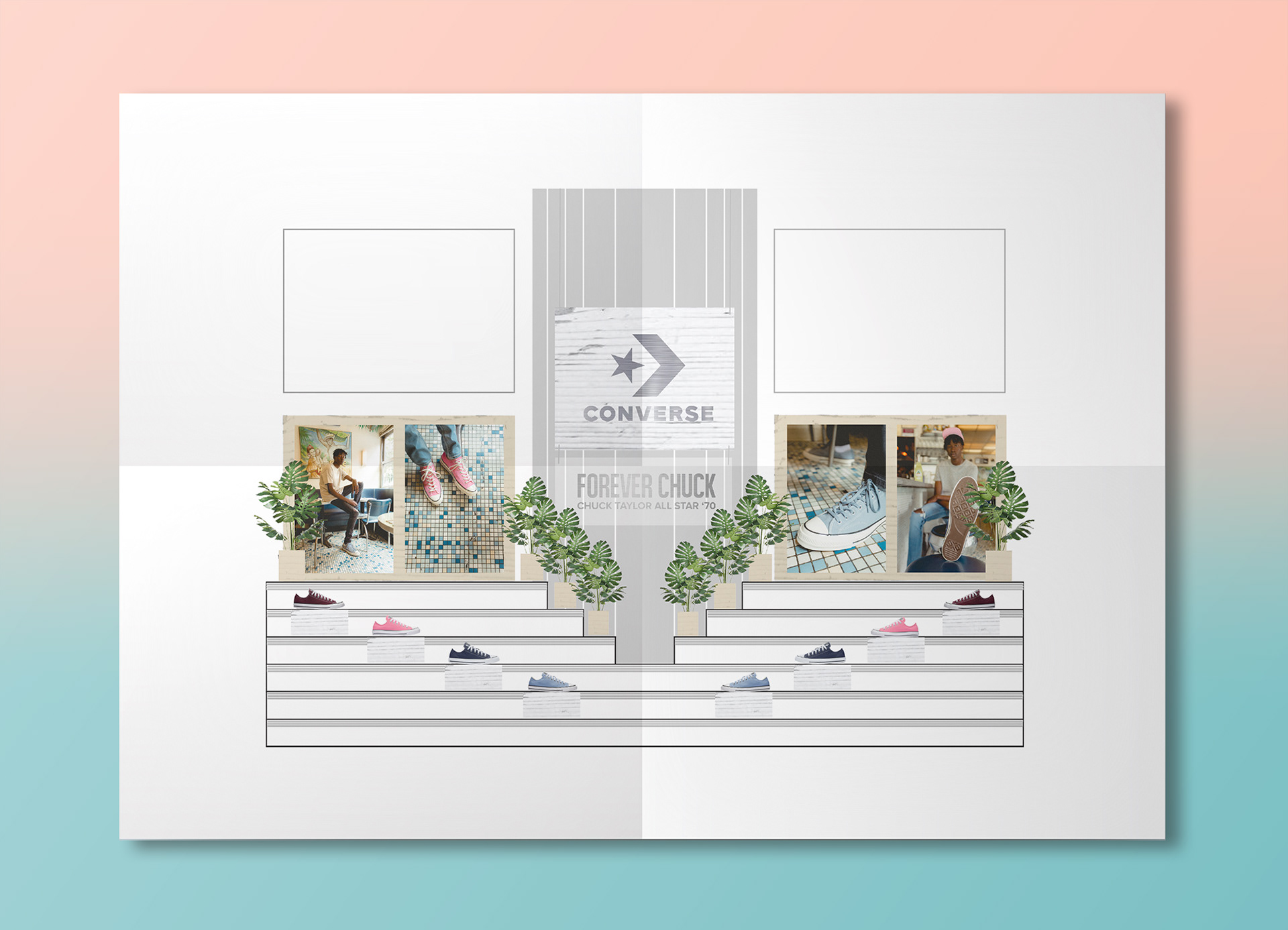 — Presentation Renderings