Converse needed a simple and intuitive mobile-friendly RSVP form to email their guests about attendance and collect shoe sizes for their Chuck Taylor Experience event in New York City. I worked with Converse to design and code this form using HTML and CSS, which was then linked to a back-end PHP service to collect the data. 
Agency:
 Lead Designer at MIRROR NYC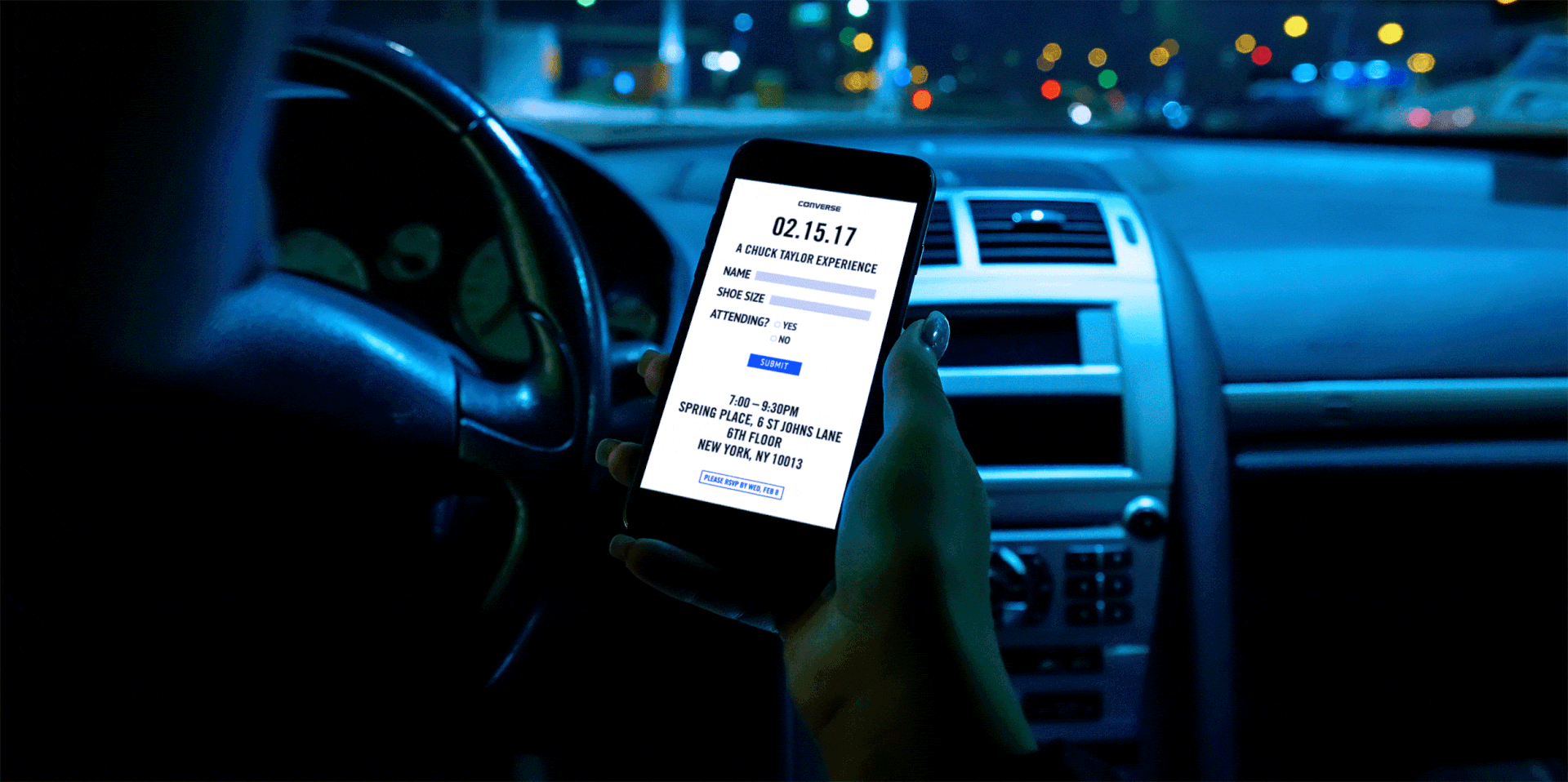 Converse was in need of a strategic way to showcase their collection of Forever Chuck shoes at Kith stores in SoHo, Brooklyn and Miami. Sneaker releases draw in large crowds at Kith and are large-scale designs that help create an atmosphere for customers to feel excited and inspired. 
Environmental retail design
Using Converse's campaign photos, the goal was to recreate the atmosphere of a retro Havana summer in a 3D experience. I worked with Converse to create an experience that stayed true to both Converse's and Kith's aesthetic using clean minimal colours and materials. The installation was designed so when viewers look from the center, the minimal colours allow the sneakers to take the center of focus. However, as viewers walk around the installations, the sides of the displays are painted with colour tiles, providing an unexpected twist! 
The logo was also printed in a silver foil that looks subtle from a front-facing perspective, but becomes more visible as it reflects off the lights as the viewers walk around.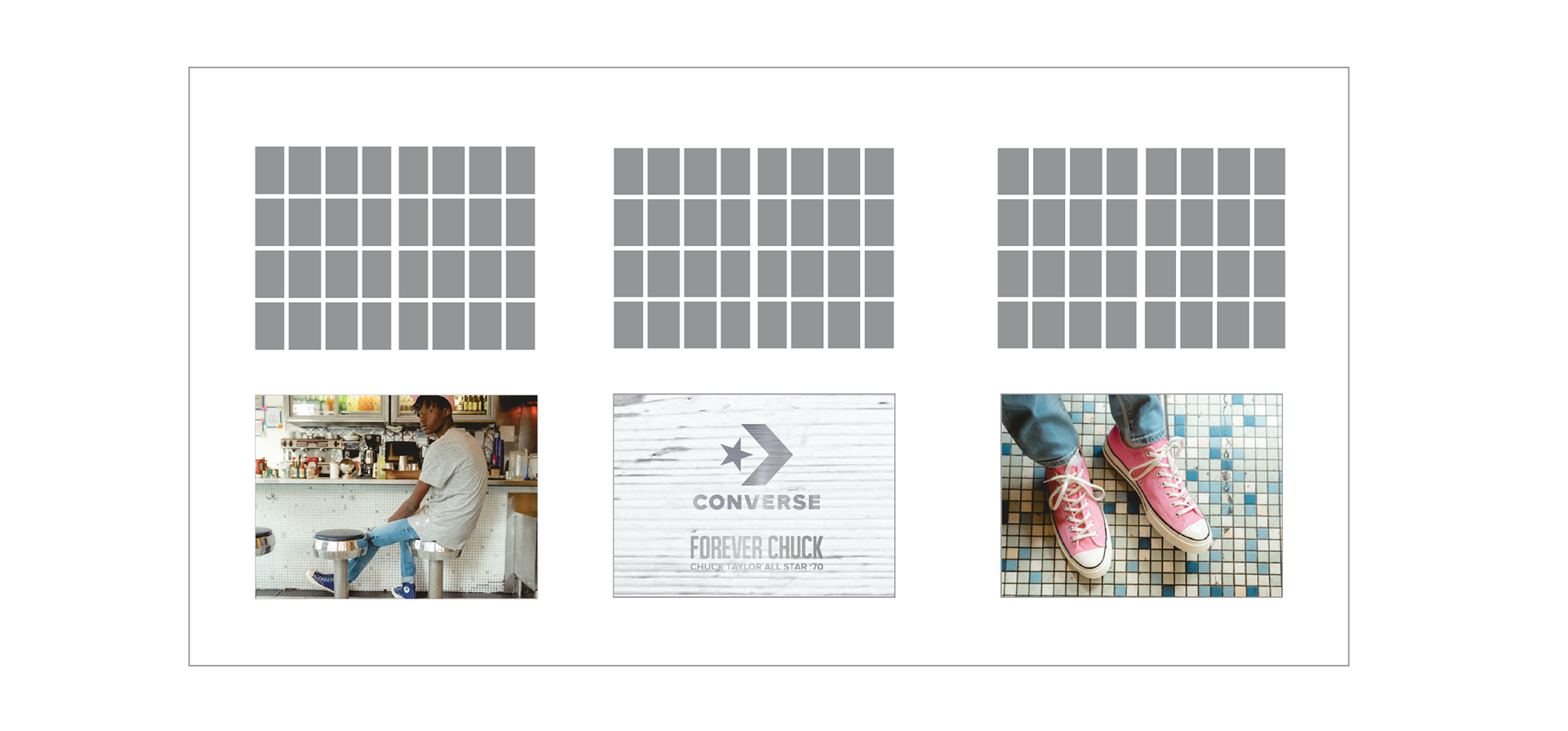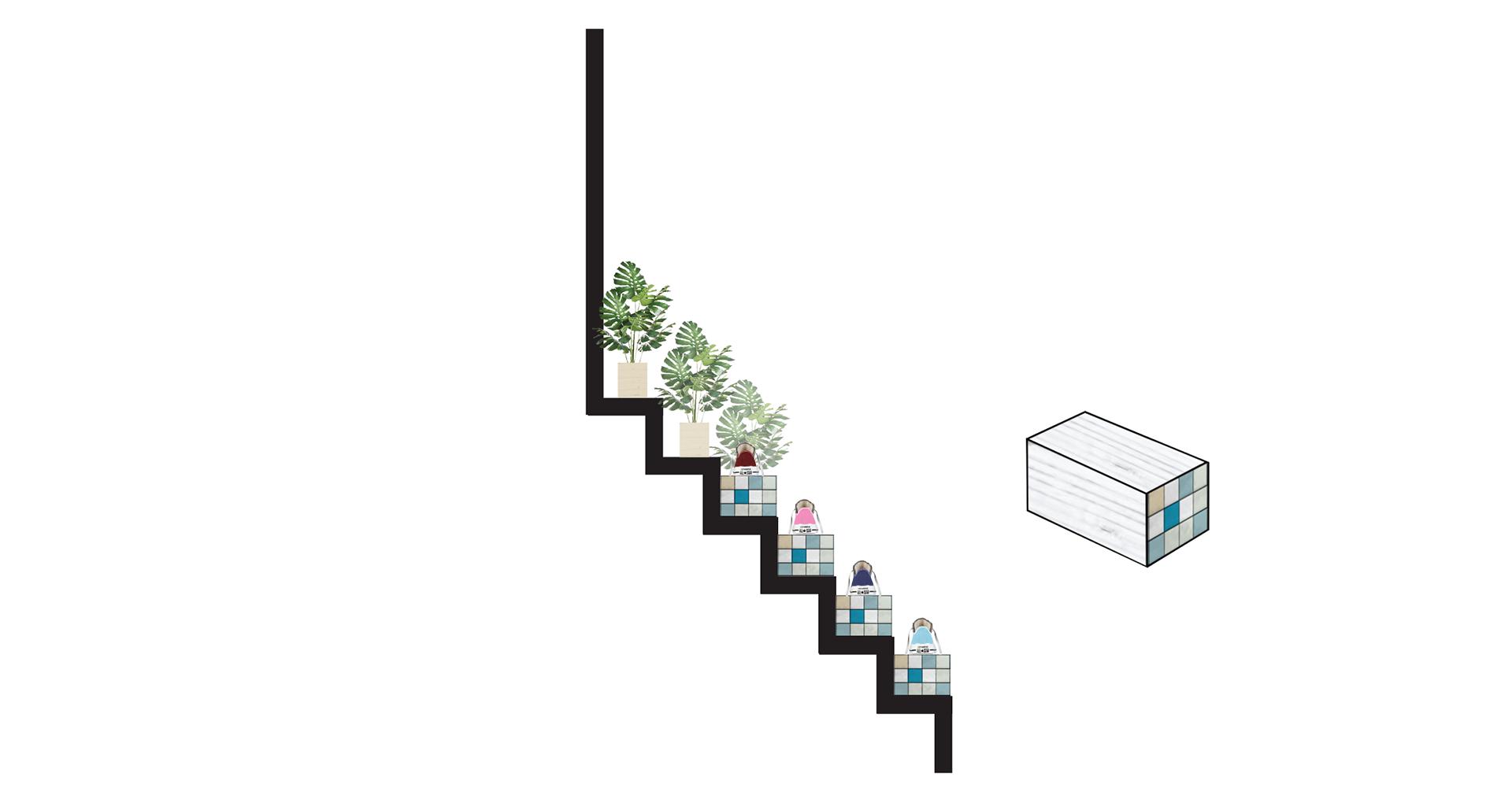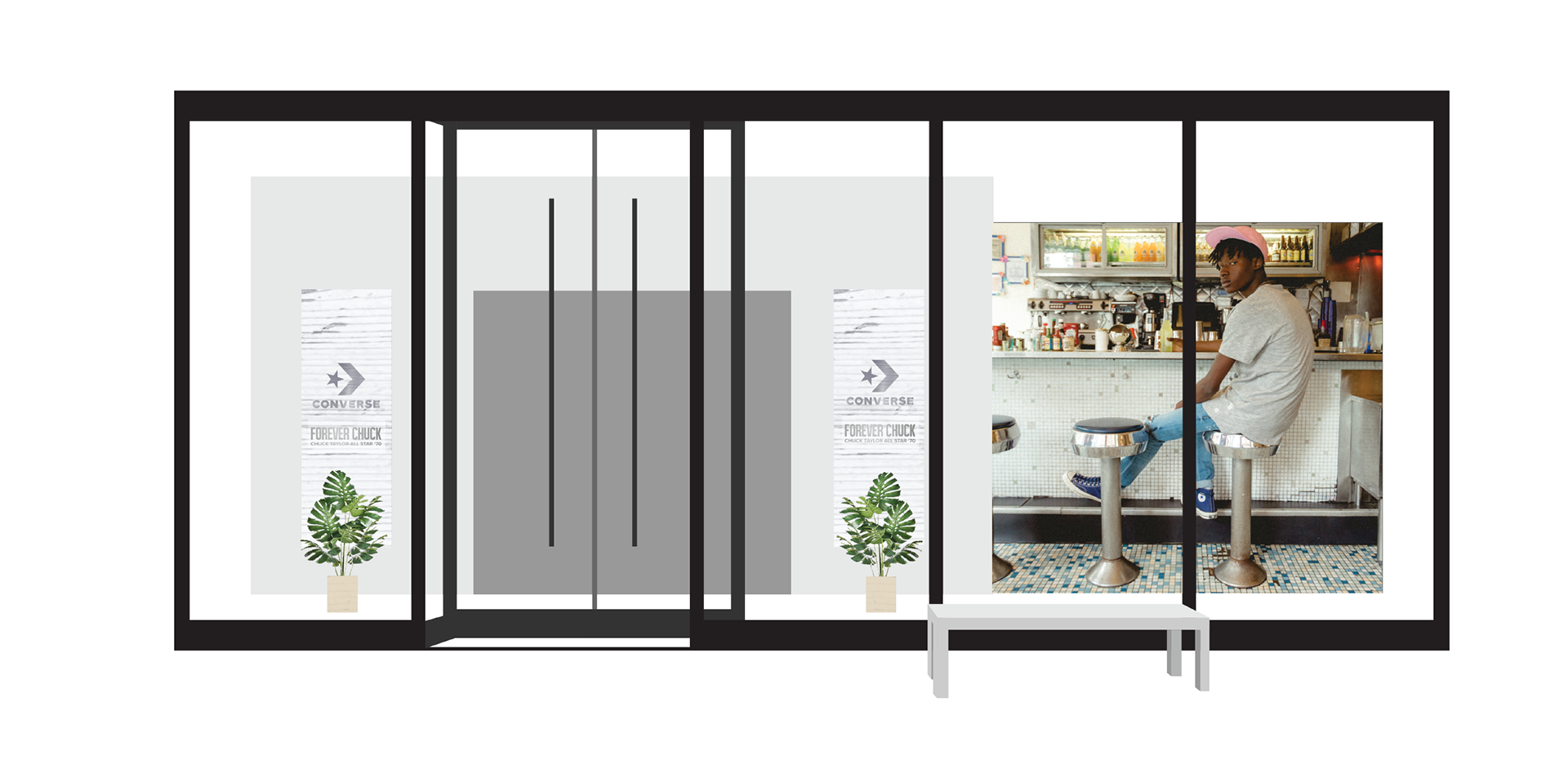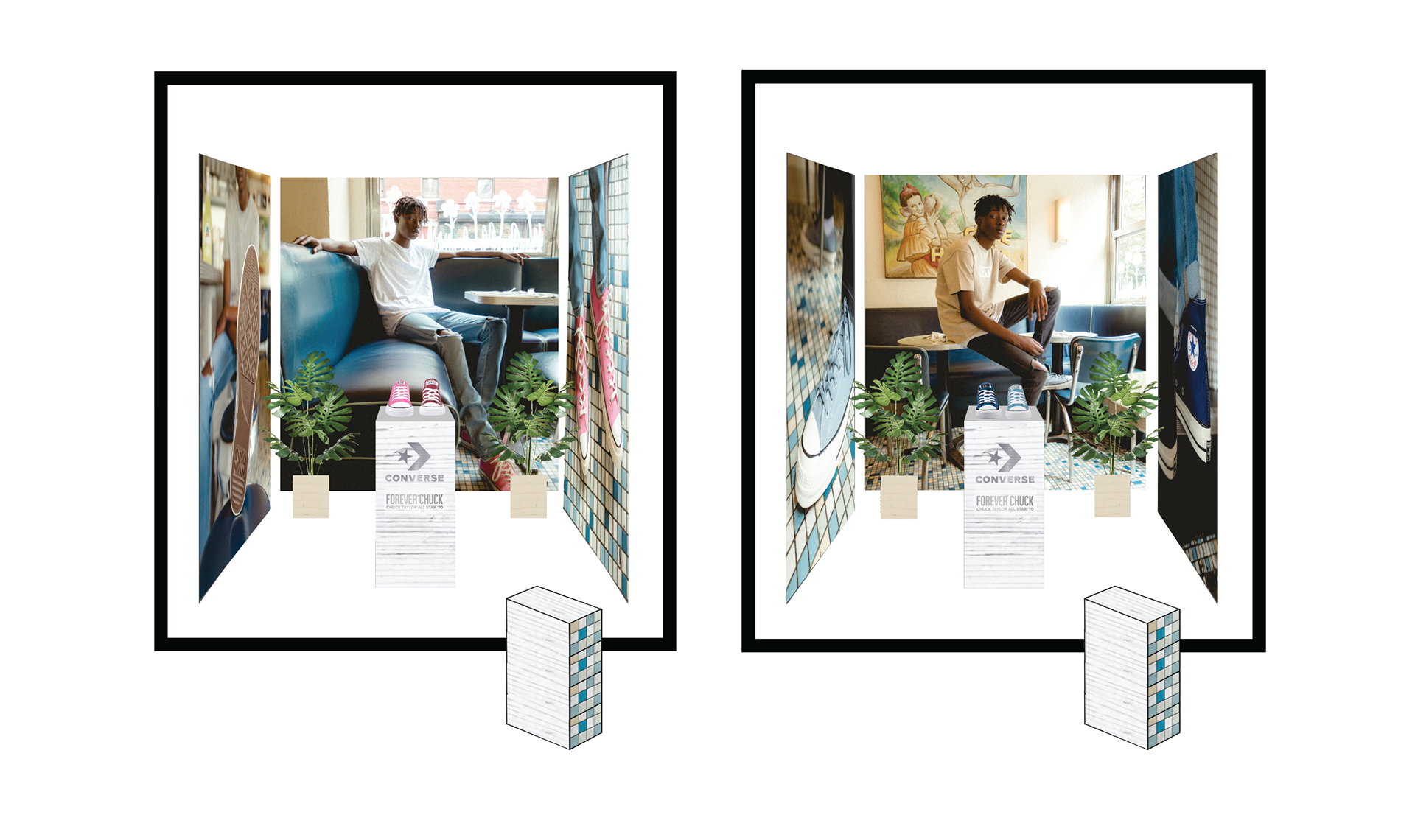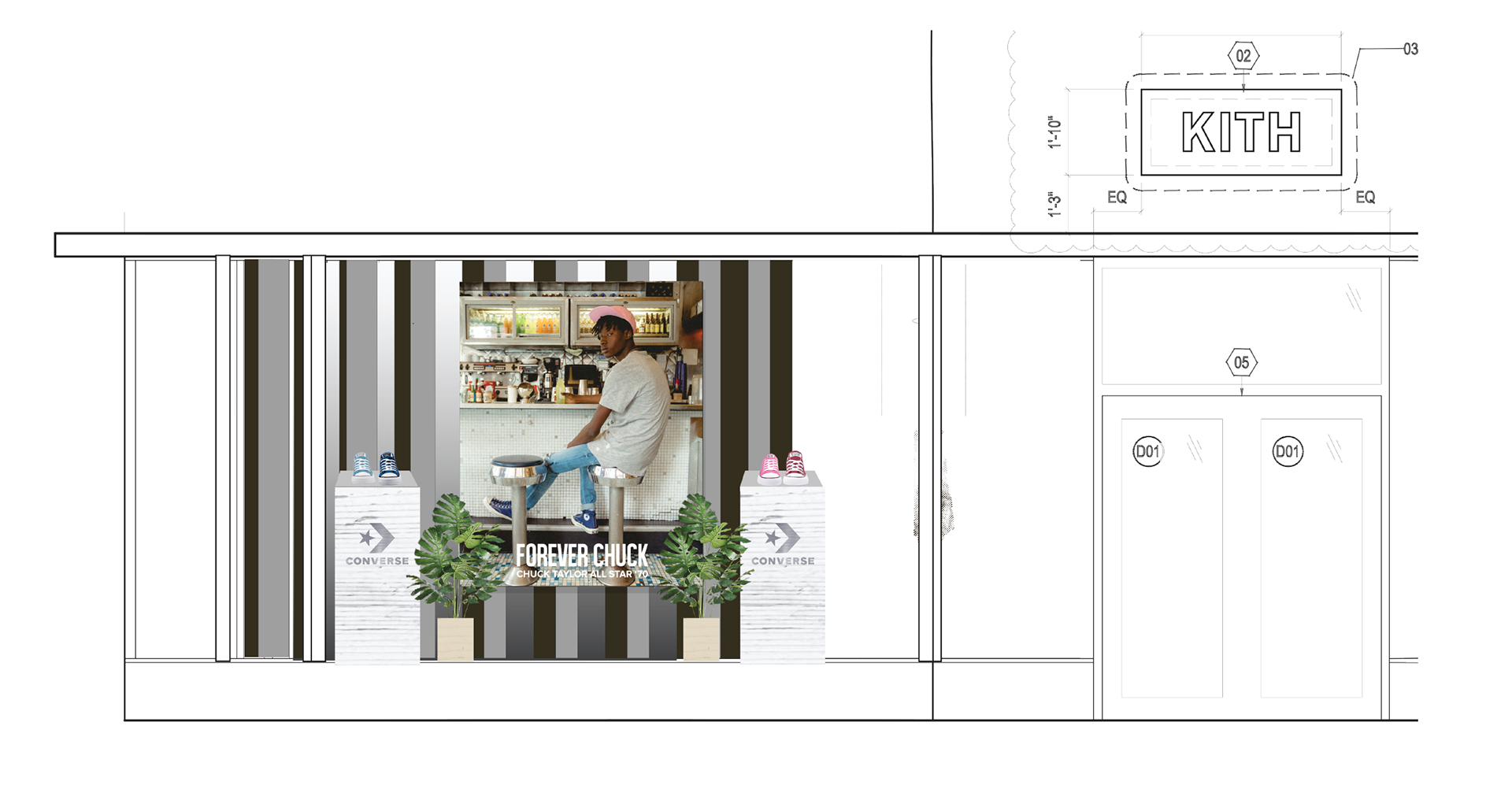 Working with a production team, we brought the campaign to life in all of Kith's retail stores in Manhattan, Brooklyn and Miami. ​​​​​​​