Timberland has a new collaborative line with Footlocker called The Legends Club. They approached our agency, MIRROR NYC, to create a 360 campaign consisting of print, digital and social assets to promote this line. Working with the Art Director (who created the overarching concept and logo), I was responsible for creating the cryptic campaign, as well as the seeding kits for influencers. 
As part of the promotion for The Legends Club, a nation-wide campaign idea was created to spread interest and engagement. I created this concept of "unlocking your legendary night" through the use of pixelated illustrations.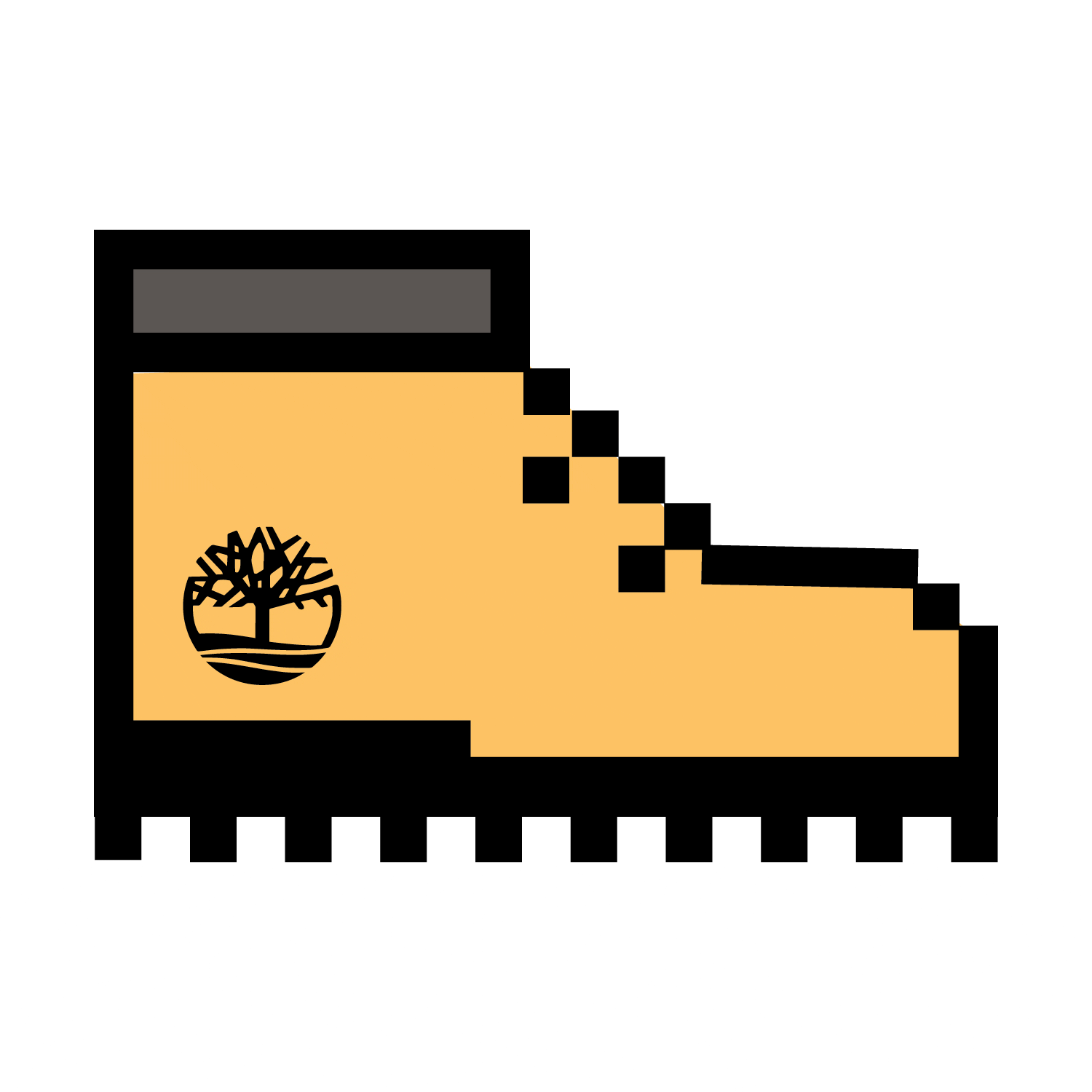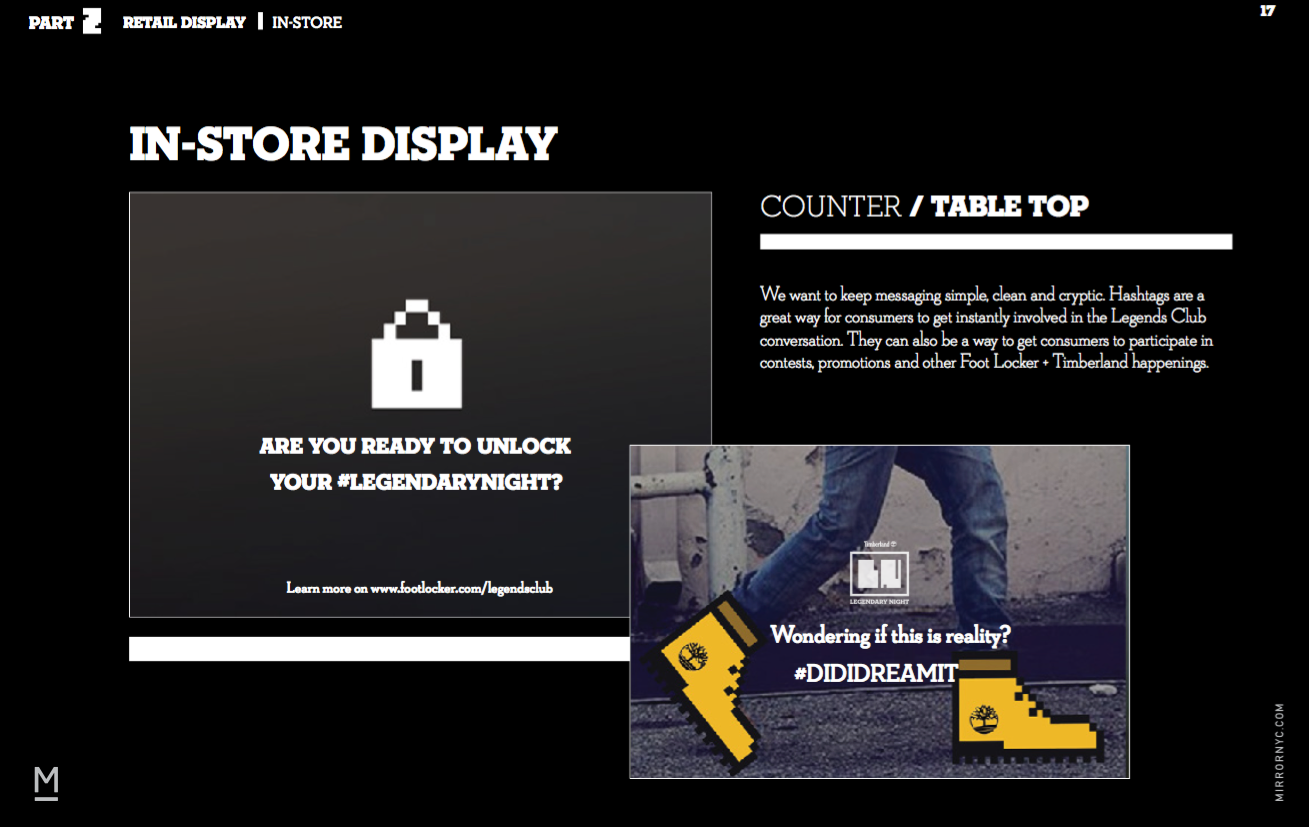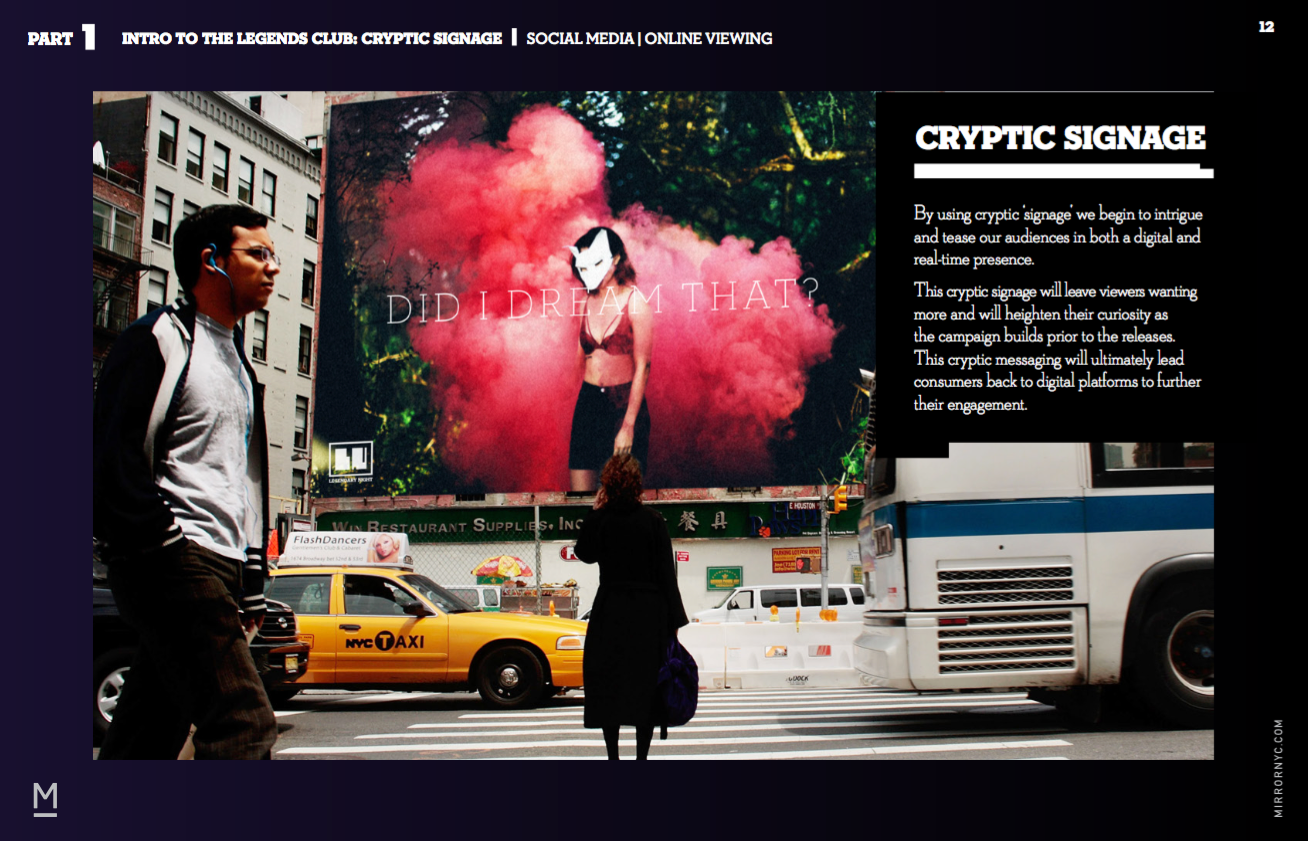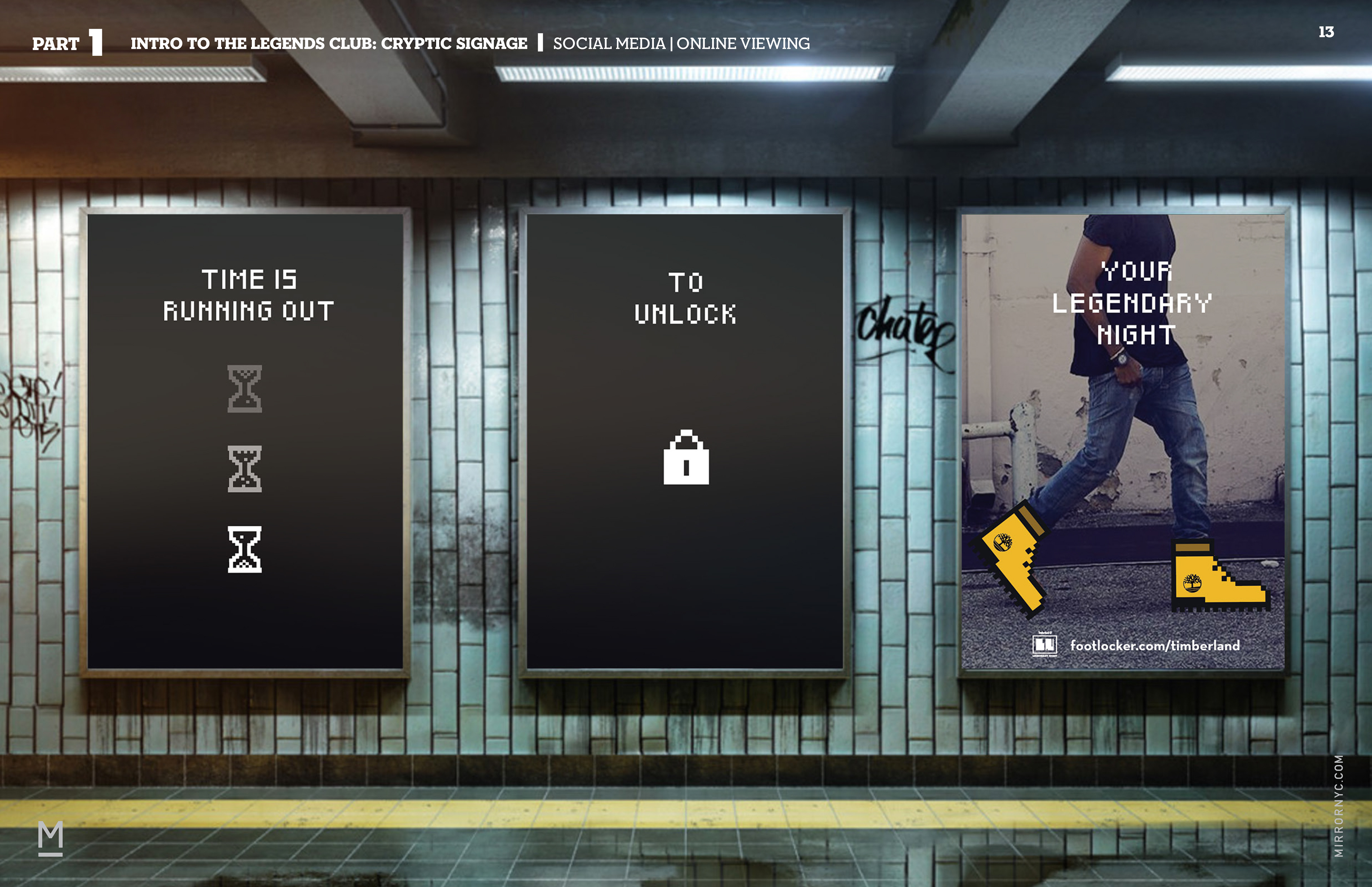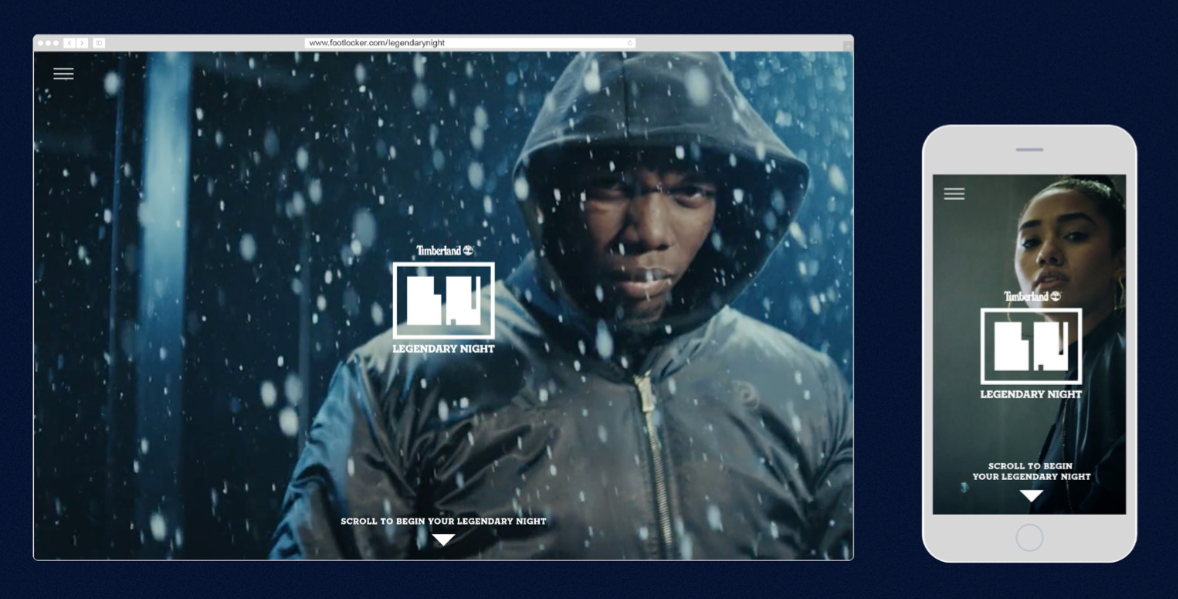 Another aspect of the campaign I was in charge of designing are the seeding kits that are sent to influencers. Working with the production team, we curated a collection of items that match the persona of the special boot that is dropped each month. I created the illustrations and presentation as shown below.