Designing for Macy's Special Projects includes a unique variety of work ranging from holidays, corporate events and the wedding & gift registry. As a freelance designer, I worked with the department to help art direct photo shoots for campaigns, and to design an intensive body of work that includes postcards, look books and digital ads. 
Created:

 In-house at Macy's.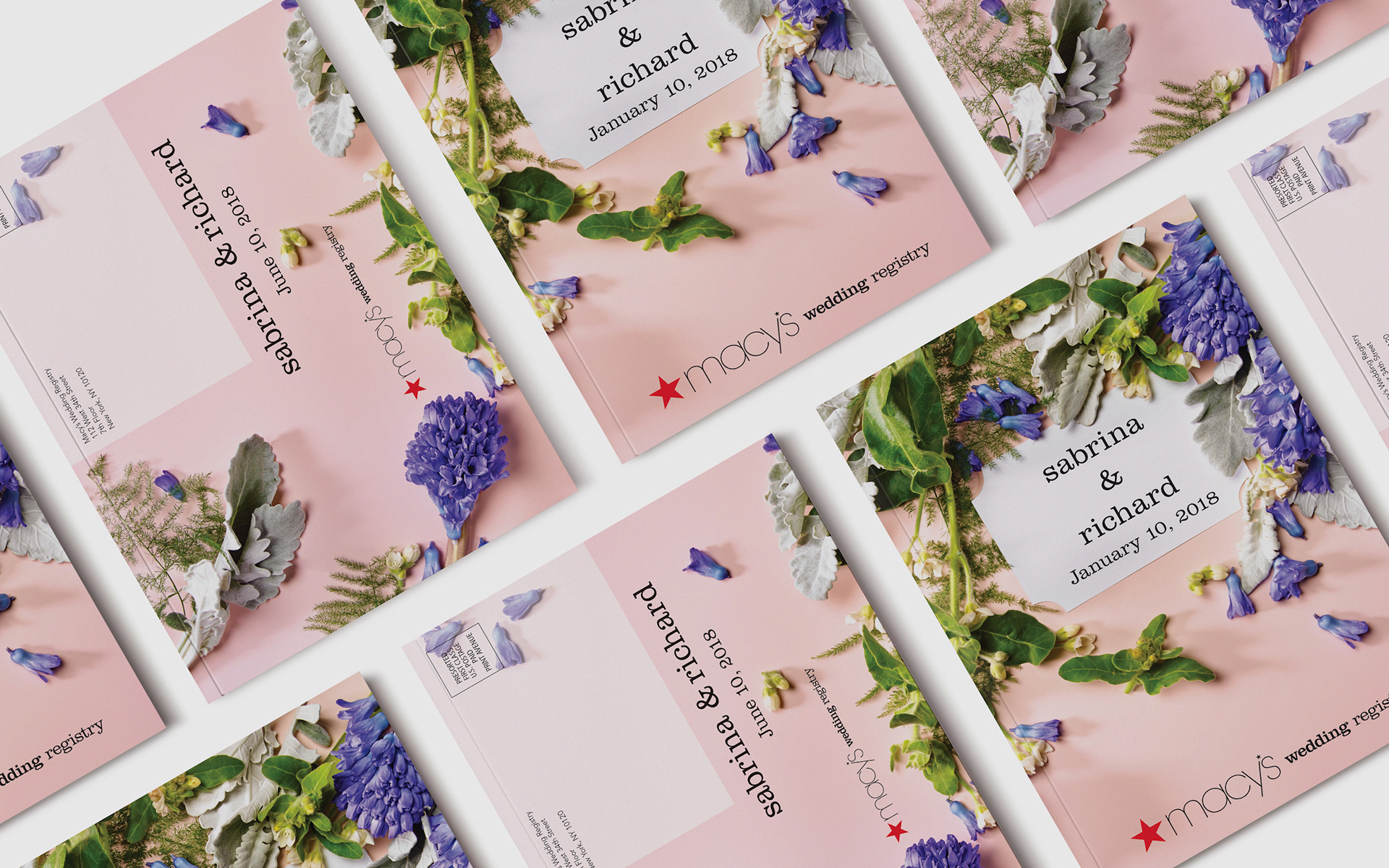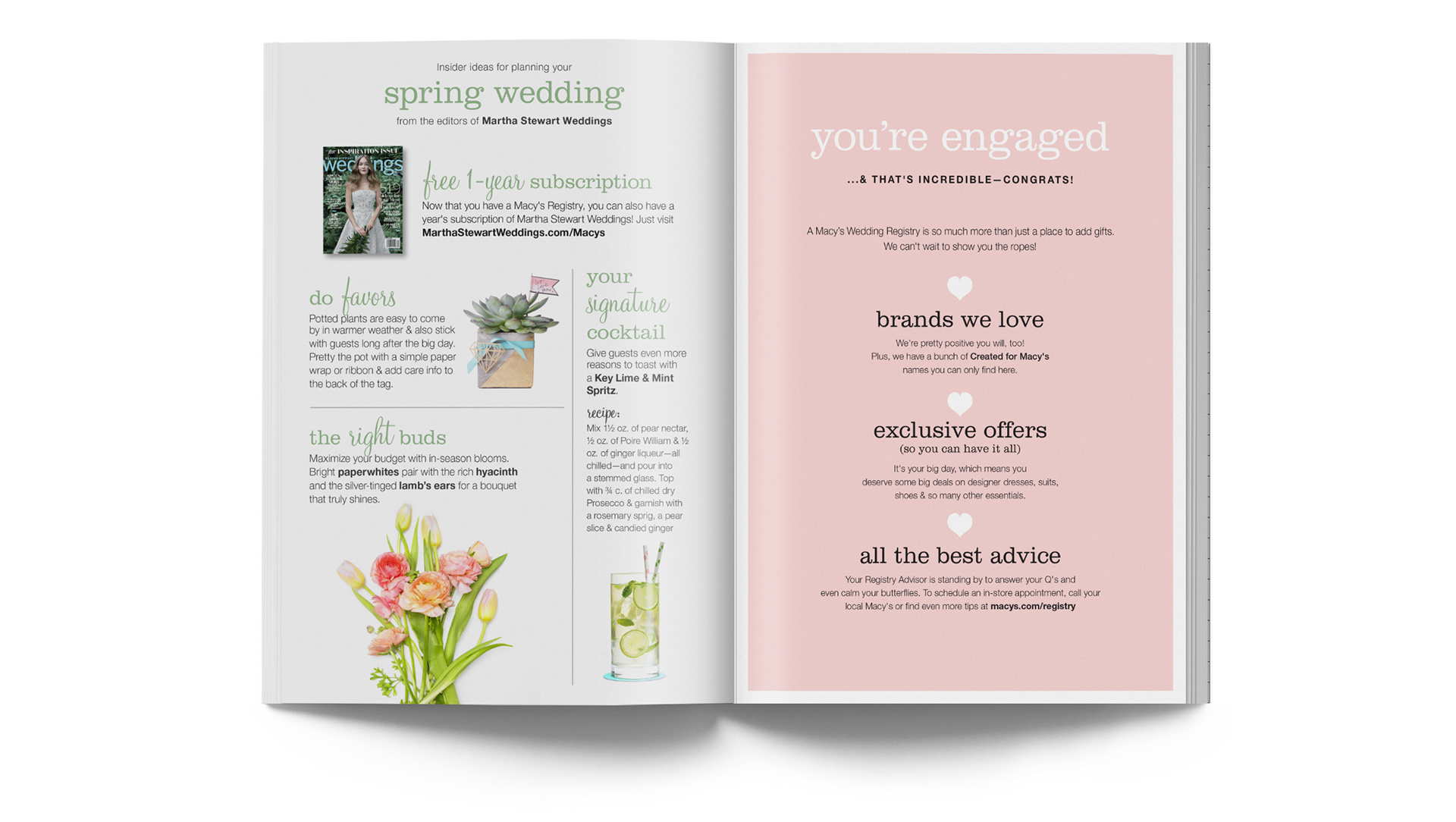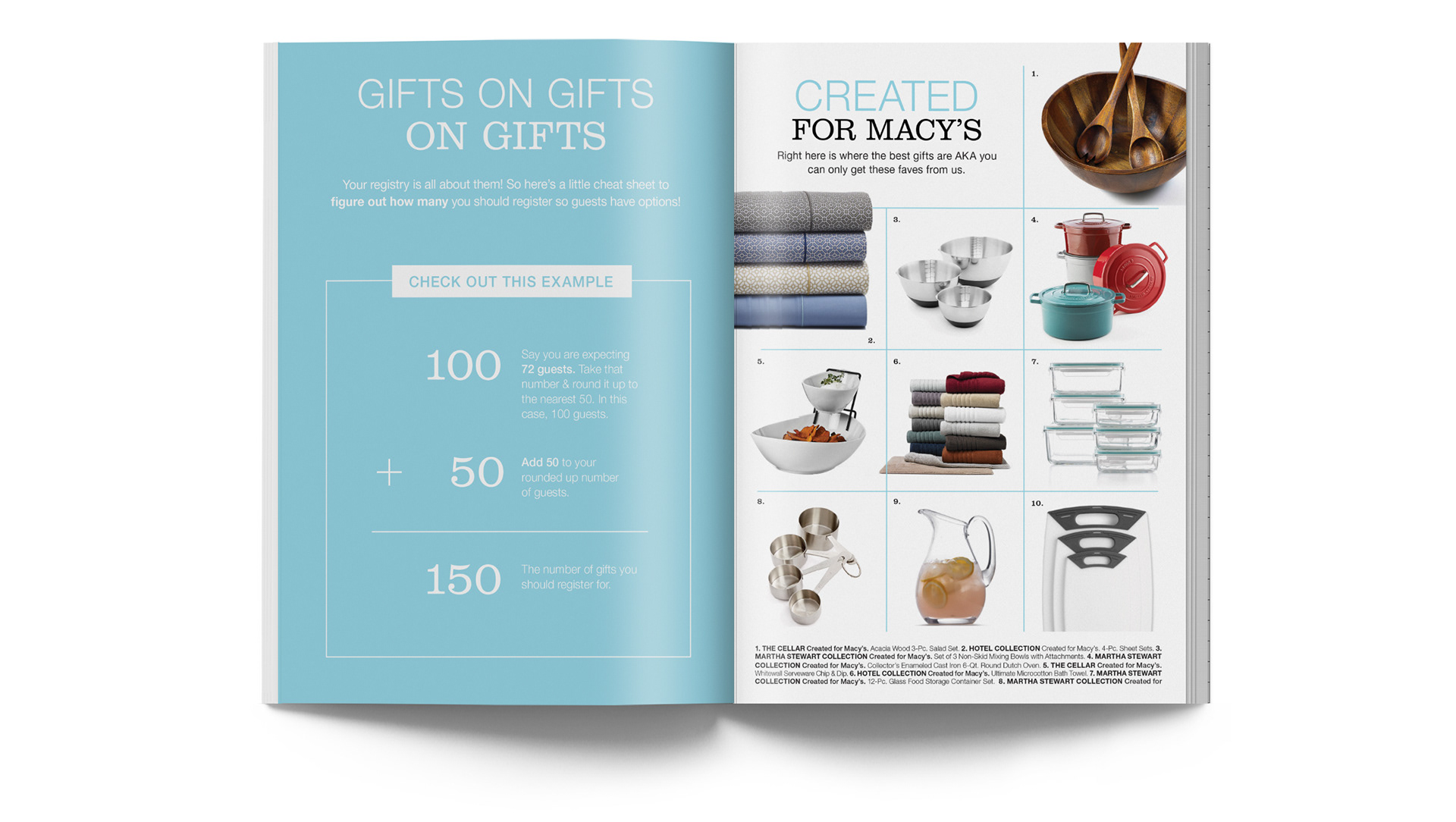 A print mailer created for Macy's Registry department to send to newly engaged couples.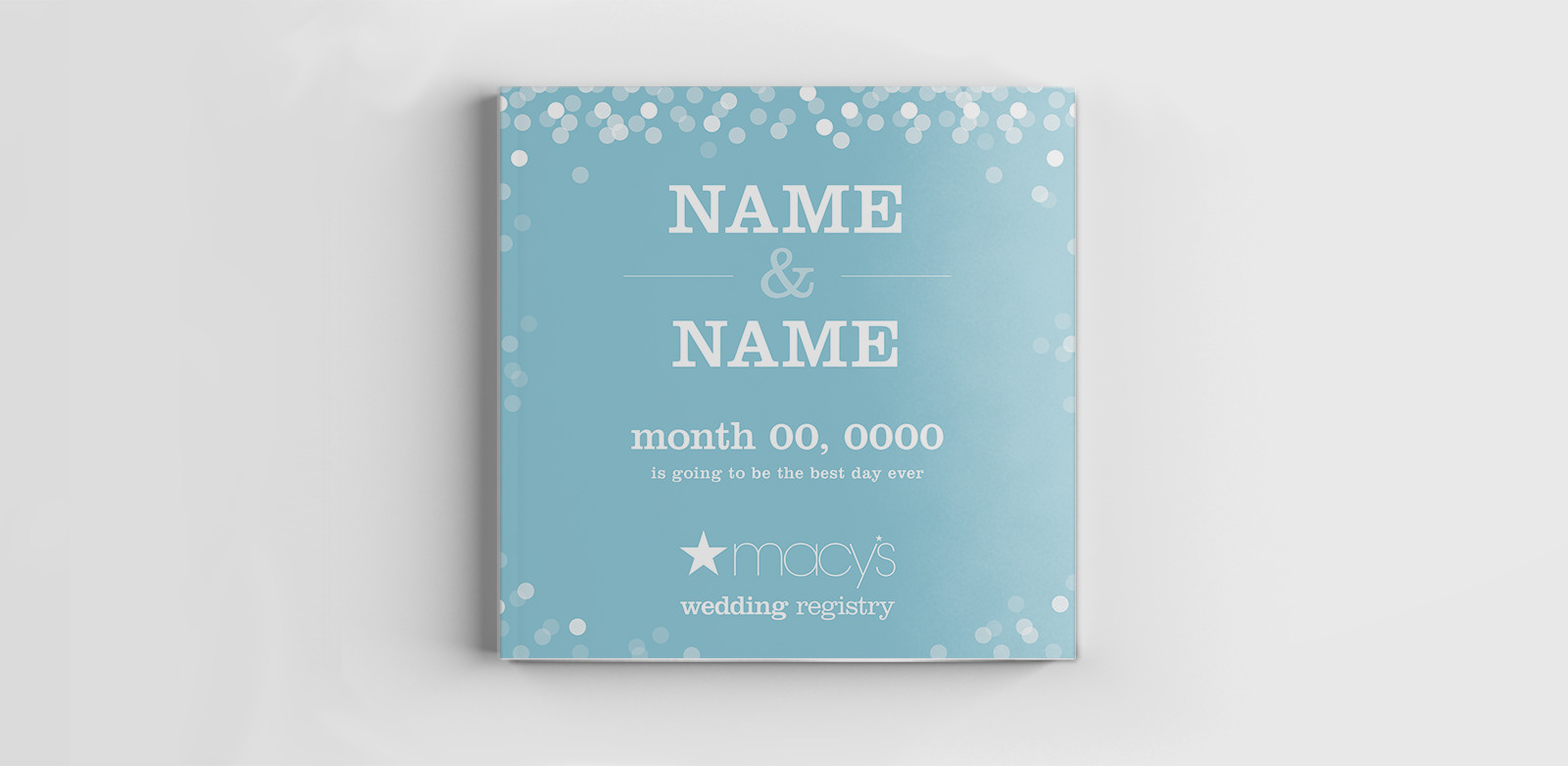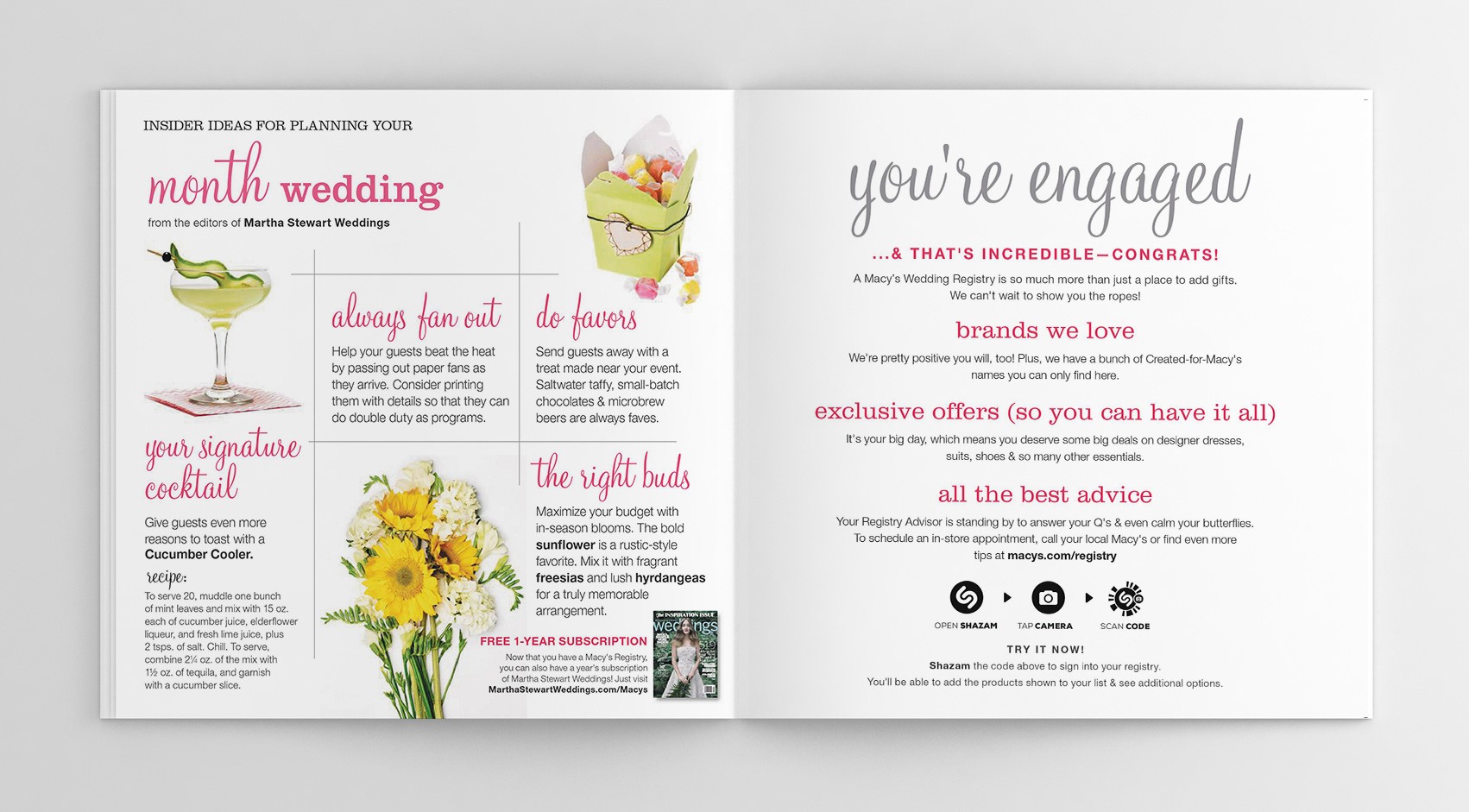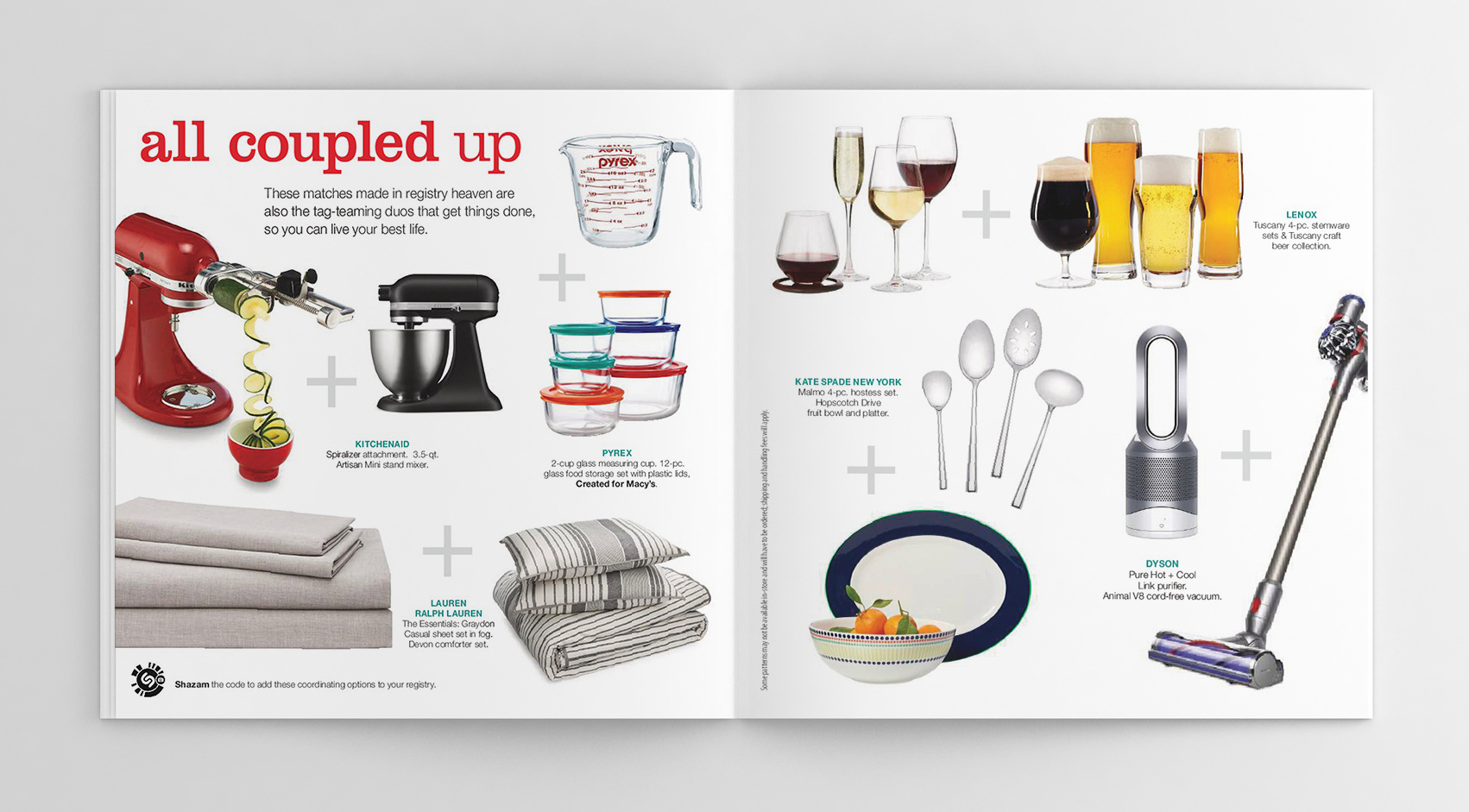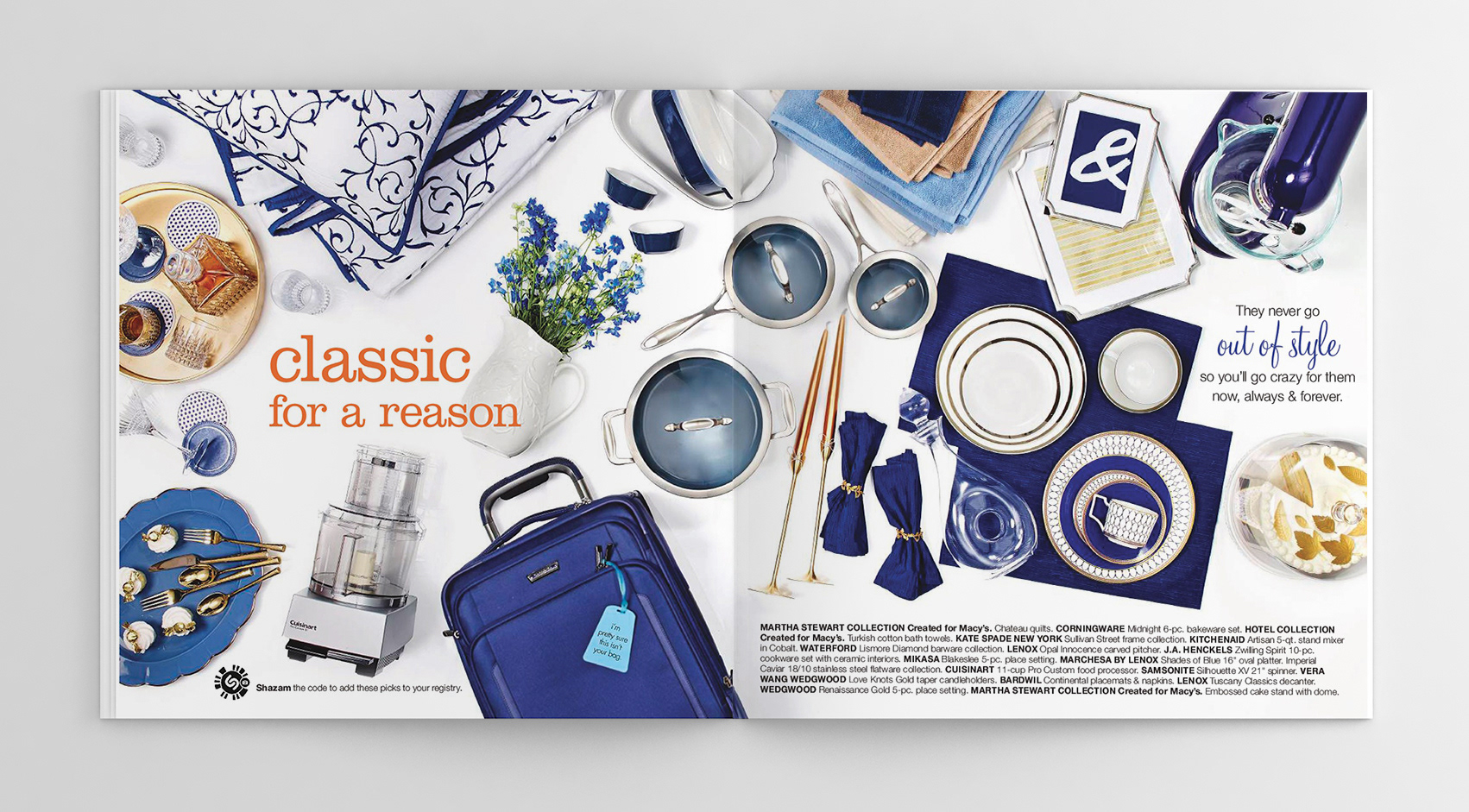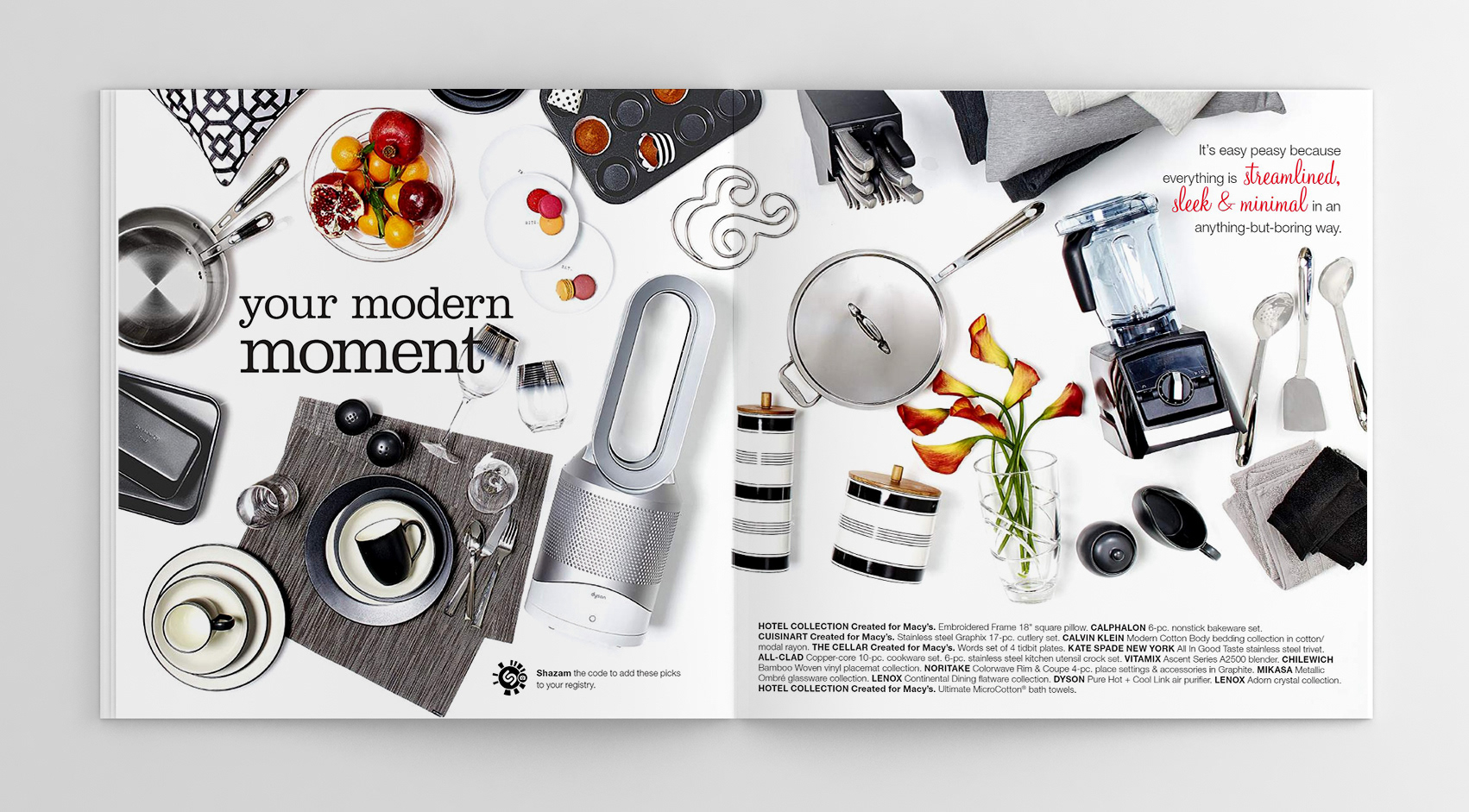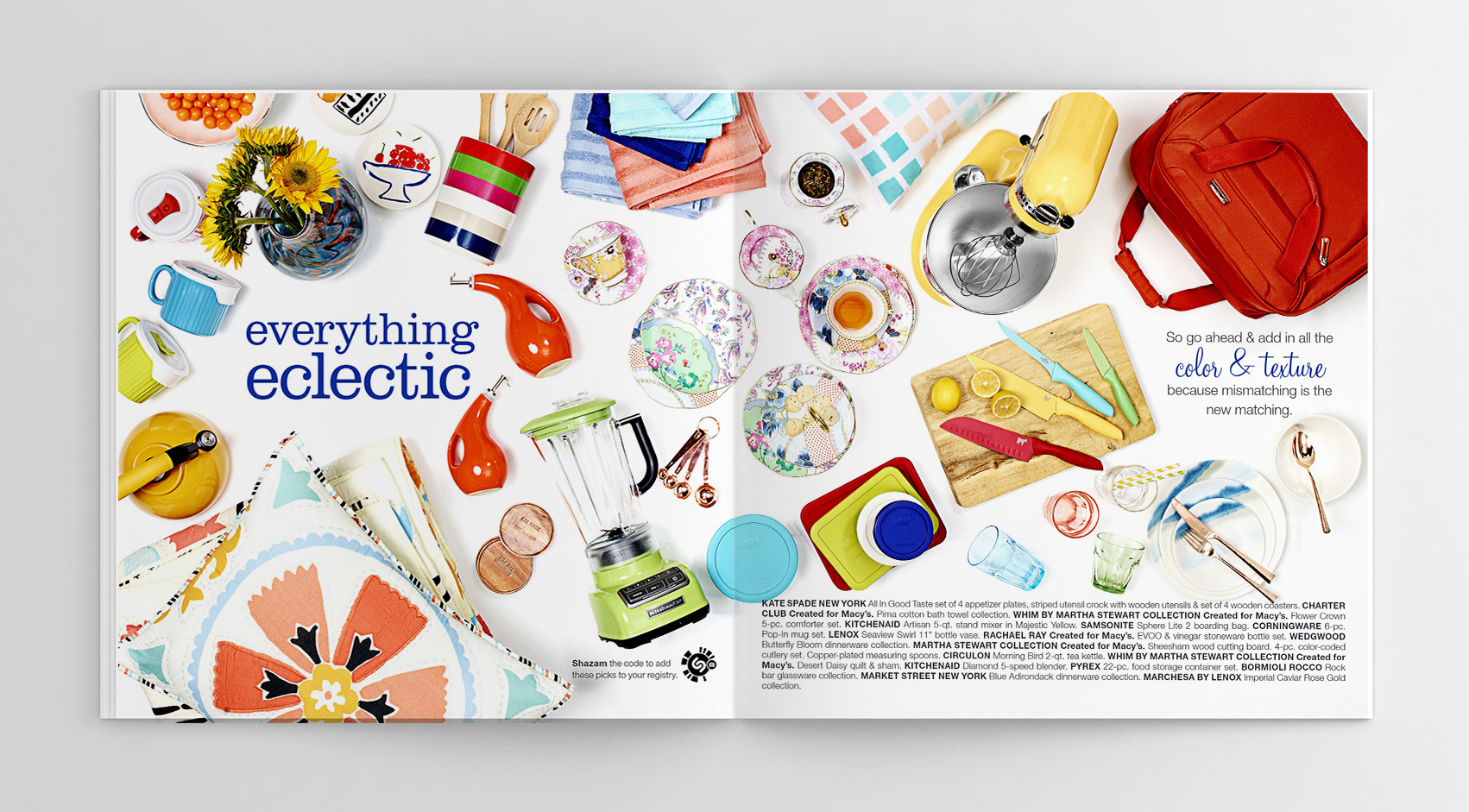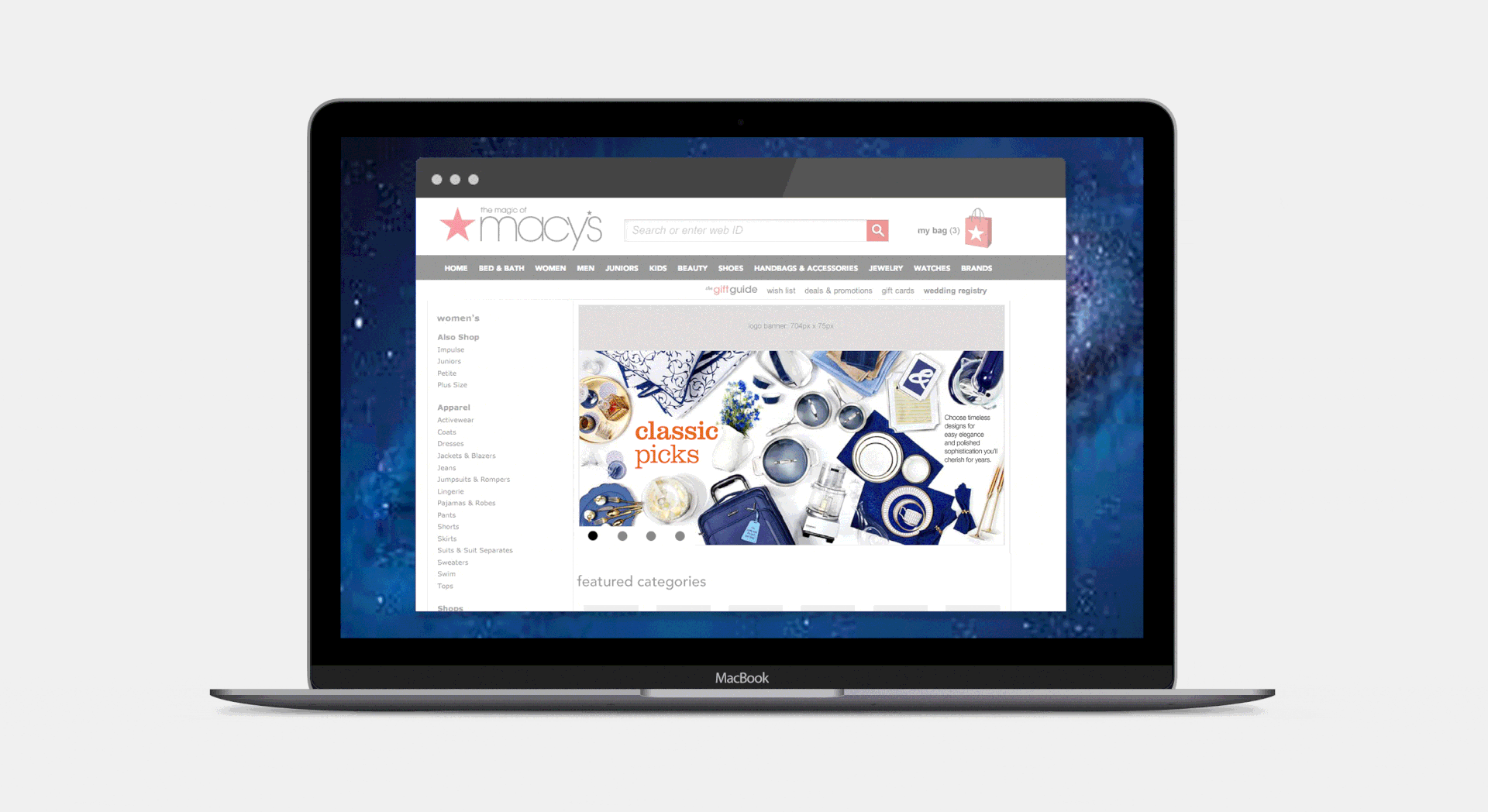 Postcards created to advertise various seasonal sales.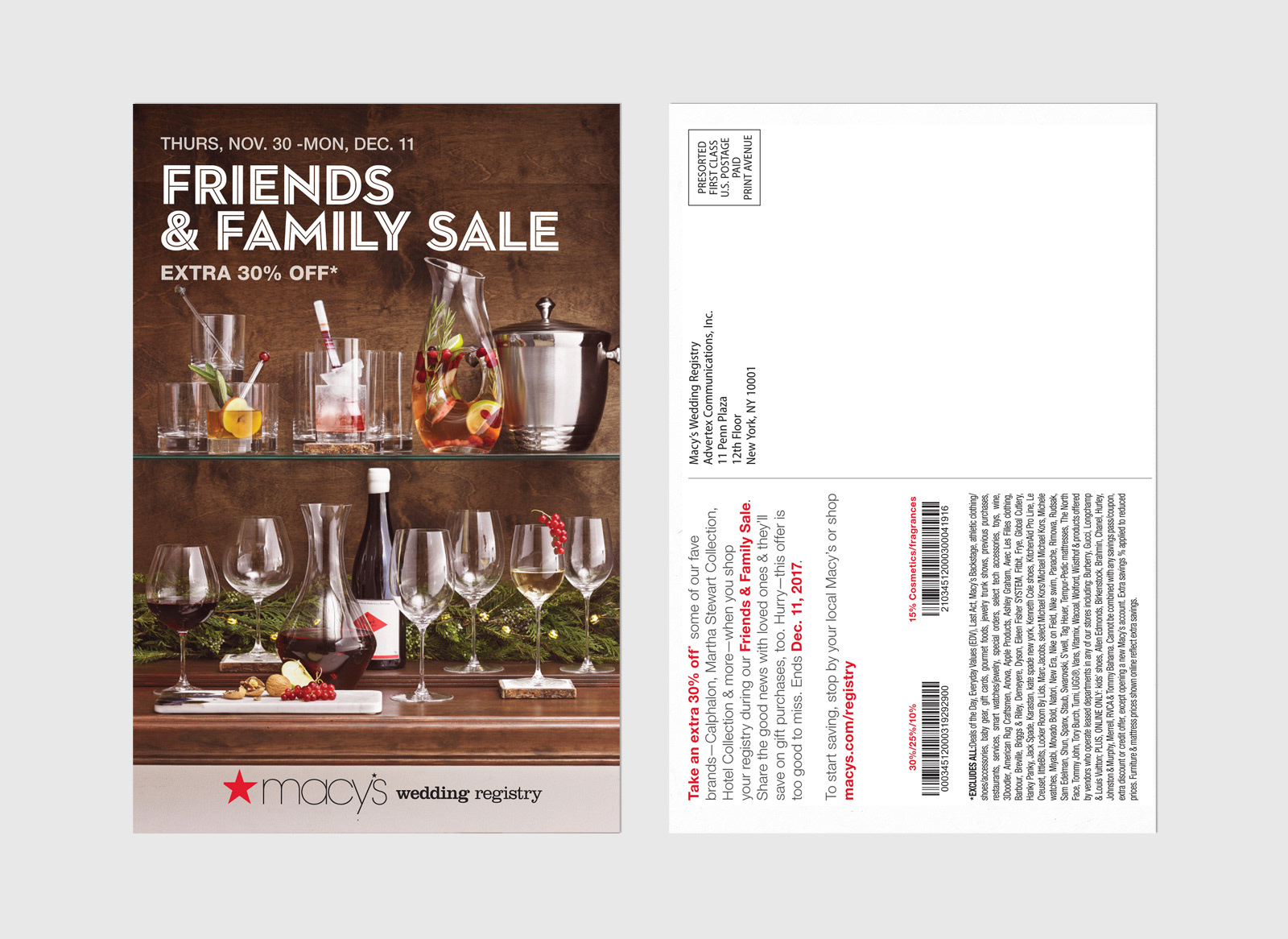 Newspaper ads to promote various causes and holidays that appeared in major newspapers such as The New York Times.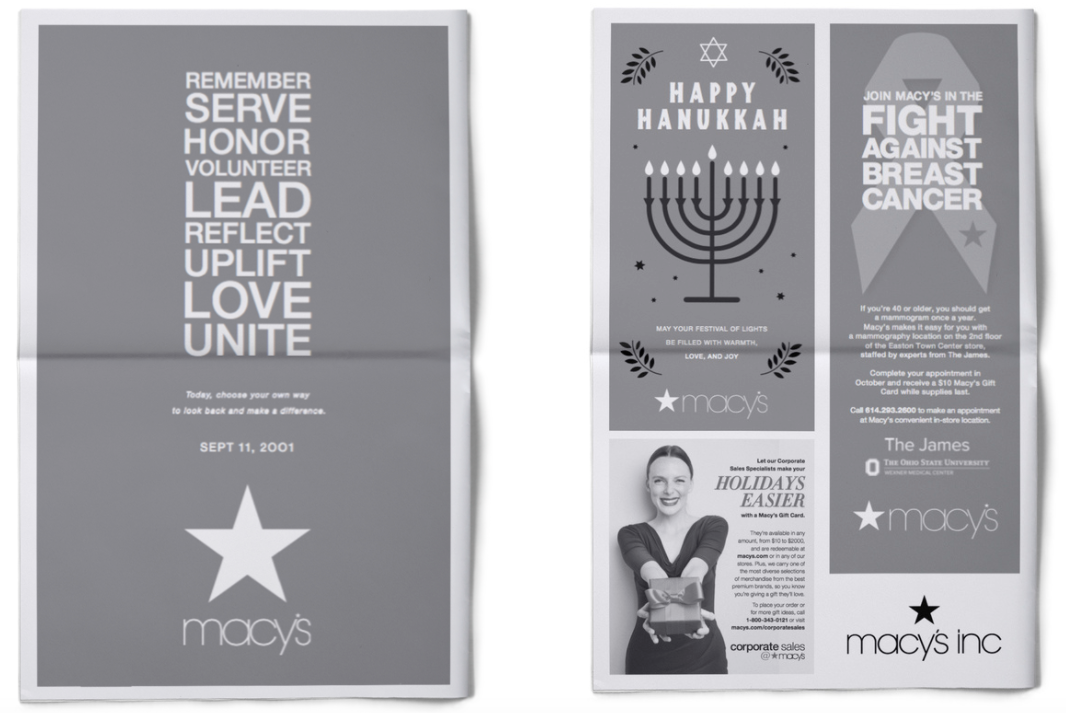 Magazine ads to promote various Macy's corporate sales, events and "salute" ads.